Xi'an Jiaotong-Liverpool University alumni came together in Hong Kong this month to attend an event hosted by Professor Youmin Xi, executive president of XJTLU.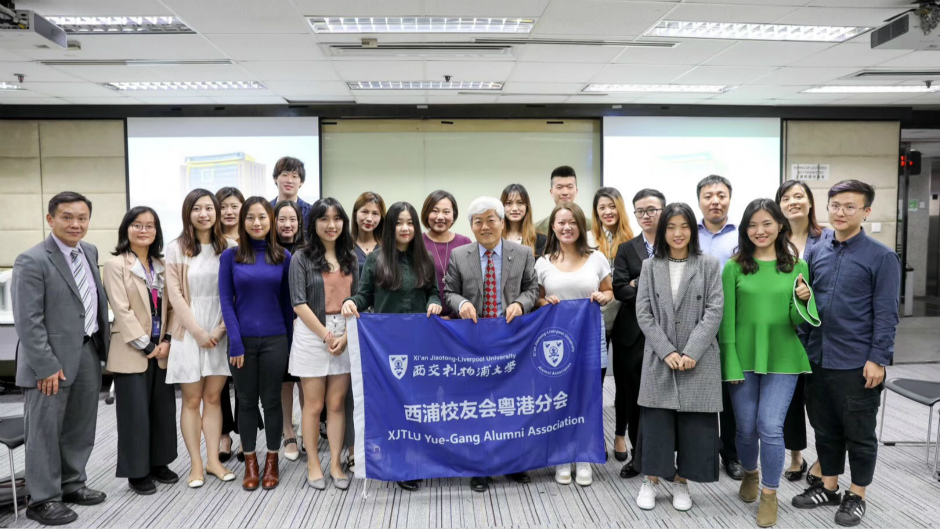 In his address to the alumni, Professor Xi congratulated the group on the achievements they have made in their respective fields.
"The alumni of XJTLU are now working all over the world. As they forge successful careers, they become important ambassadors for our University," he said.
"Only when the alumni succeed, can a university be considered successful."
Alumnus Yan Xia (pictured above, second row third from the right) graduated from a BSc Information Management and Information Systems at XJTLU in 2012. He currently works as a senior analyst in China Merchants Finance Holdings. Looking back at his four years at XJTLU, he said his time there gave him the ability to learn independently.
"I learnt how to motivate myself so that I can constantly absorb new knowledge in my field," he said.
Alumnus Xuetong Wang (pictured below, second from the left), chairperson of the Guangdong-Hong Kong branch of the XJTLU Alumni Association, studied a BA Accounting at XJTLU. She has worked for several years in Hong Kong in sales and marketing for the AIA Group, the largest public listed pan-Asian life insurance group.She said Hong Kong was a great place to develop a career.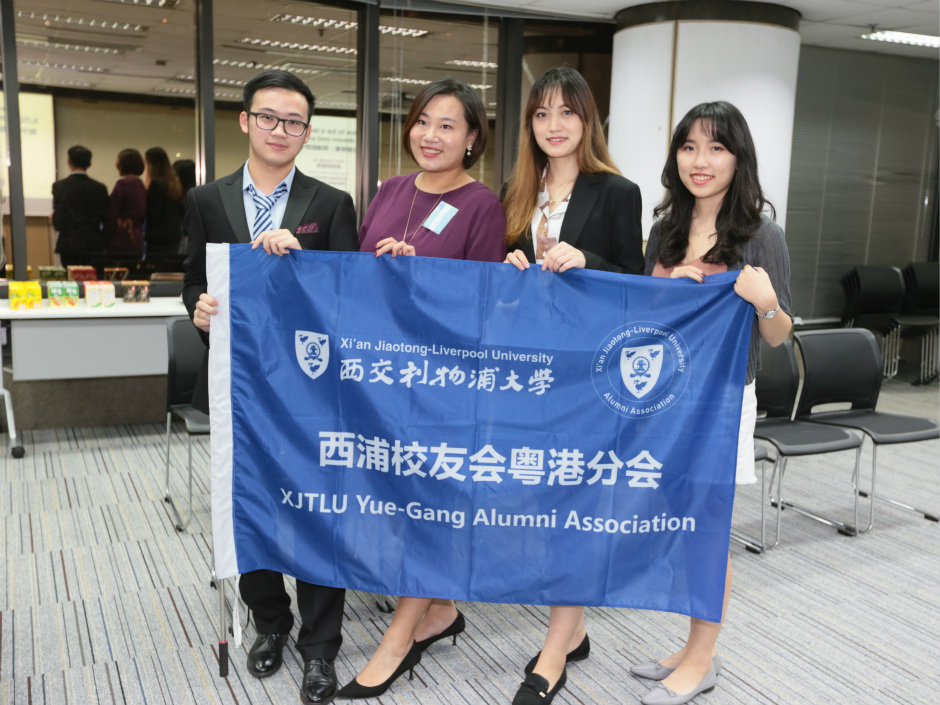 "What I like about Hong Kong is the equality in the work place. You have to depend on your own competence rather than relying on anyone else," she said.
"Hong Kong is also an international hub with lots of opportunities."
Zhikang Bao (pictured above, first from the left) commenced a PhD with a full scholarship, following the completion of his undergraduate degree in the Department of Civil Engineering at XJTLU. He said he hopes to return to XJTLU as a researcher or educator in the future.
"I would like to do some postdoctoral studies in Europe or America," he said.
"After that, if given the opportunity, I would love to go back to XJTLU to work."
For more information on XJTLU's alumni community, go to the Alumni webpage.
By Luyun Shi; photos by Xiaoming Ding and Luyun Shi
Translated by Xiangyin Han; edited by Yuanxin Yang and Rosanna Galvin