Xi'an Jiaotong-Liverpool University is joining the international movement to accelerate gender equality with a week-long celebration taking place on campus in the lead up to International Women's Day on March 8.
Nine events, ranging from lectures and panel discussions to film screenings, will be held this week, culminating in the keynote event, International Women's Day Forum: Inspiring Stories of Success through Better Balance on Friday.
The forum will feature six female leaders from the fields of finance, technology, entrepreneurship, non-profit, writing and education, who will share their personal stories of overcoming challenges and creating opportunities.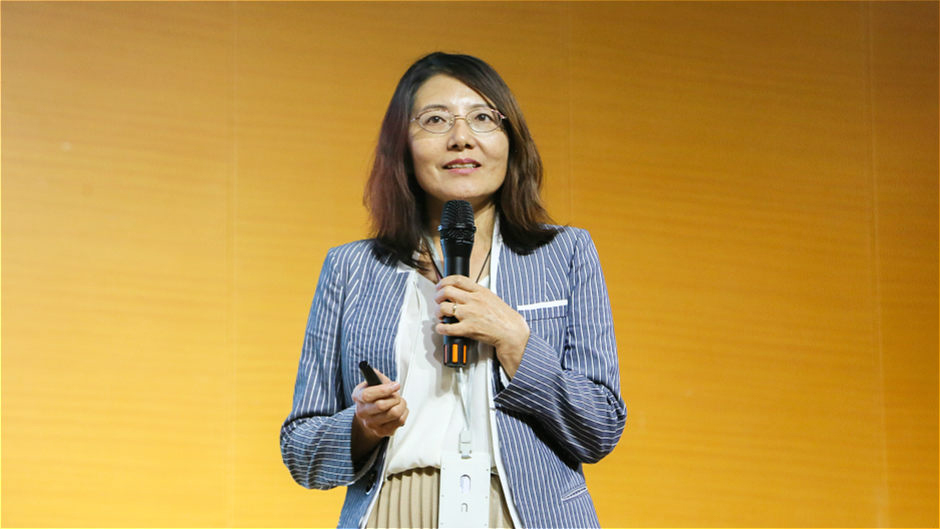 Professor Qiuling Chao, vice president for student affairs and information at XJTLU, will talk about her own journey as a female leader in the higher education industry at the event.
She says the University is pleased to be part of the international conversation on balance for better, which is the theme of this year's International Women's Day.
"We are honoured to host female leaders and role models, from different backgrounds and industries, on campus to help us imagine a gender-balanced future through important discussions around women's education, career and development," Professor Chao says.
"Society has undergone tremendous changes in the past 100 years. Despite great advancements, what remains unchanged is that women continue to strive for better opportunities for their own education, development and social status, with the goal of achieving gender equality.
"The events on campus this week will showcase the achievements of women from all walks of life who are leading the charge in creating a gender-balanced world."
Professor Chao says she is particularly proud that the week-long International Women's Day celebrations at XJTLU put a spotlight on the success of the University's own staff, students and alumni.
"This week is a chance to highlight the women that contribute to XJTLU's continued success," she says.
"The diverse range of events give our female role models and front-runners in the XJTLU community a platform to share their stories and inspire others to act."
Speakers at the International Women's Day Forum event include Charlene Liu, co-founder of Ladies Who Tech; Joy Lin, founder of We & Equality; Lenora Chu, author and educational consultant; Natalie Chan, strategic financial advisor; and Sarah Köchling, insights and innovation consultant. Podcast host and author Keturah Kendrick will then facilitate a panel discussion with all of the speakers.
For more information and a full schedule of events, go to the International Women's Day at XJTLU website.
By Rosanna Galvin