The Director of the Department of Higher Education from the Ministry of Education, Yan Wu and Deputy Director, Qingsen Xu, visited Xi'an Jiaotong-Liverpool University last month to gain a first-hand insight into China's largest Sino-foreign university.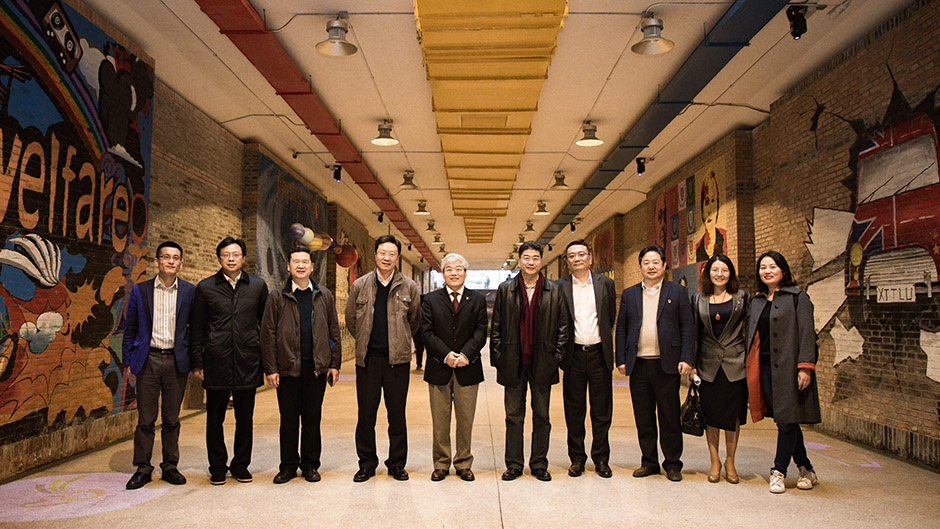 The senior officials, who spent two days on campus undertaking tours and classroom experiences, were impressed by XJTLU with Wu stating it was an excellent university when he addressed XJTLU's senior staff.
"Everyone here has an impressive dream, and you have already achieved this dream to some extent – this is what makes XJTLU unique," he said.
"You have done so many things that reflect our ideas of education.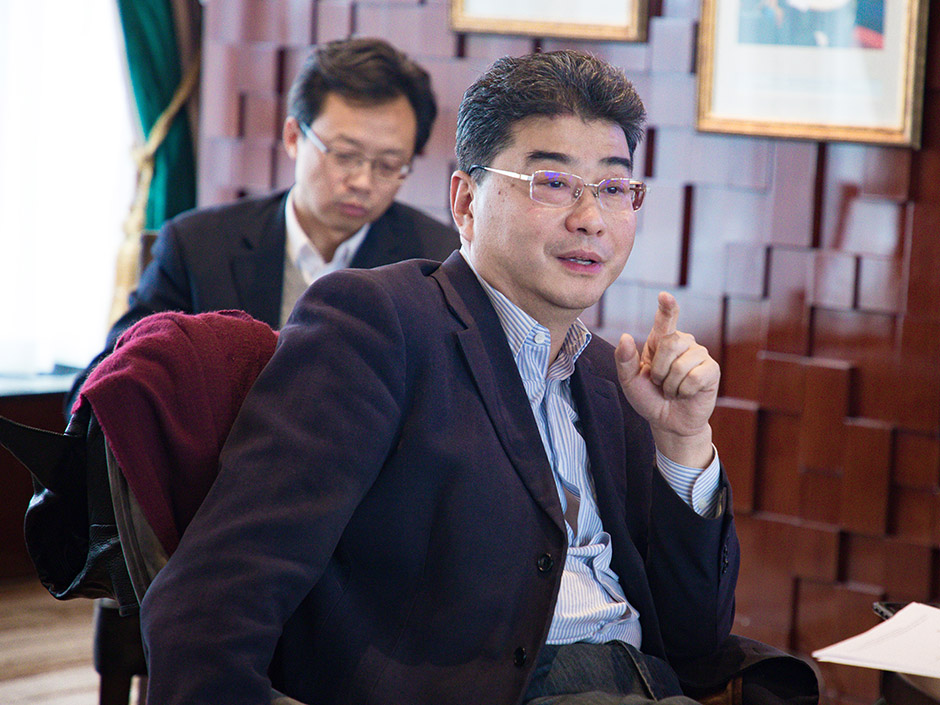 "We advocate a student-centred approach to education. This doesn't mean doing everything for them but instead facilitating their development. XJTLU focusses on students' development just as we advocate.
"We can also see the Outcome-Based Education method has been applied at XJTLU. In addition, I am impressed by the application of Internal Quality Assurance and External Quality Assurance Systems.
"Furthermore, here at XJTLU, I am pleased to see the six essential elements of Internal Quality Assurance System are in place, including institution, personnel, standard, periodic monitoring, feedback and continuous improvement.
"All these six elements are significant for a university to assure its quality and preserve its culture."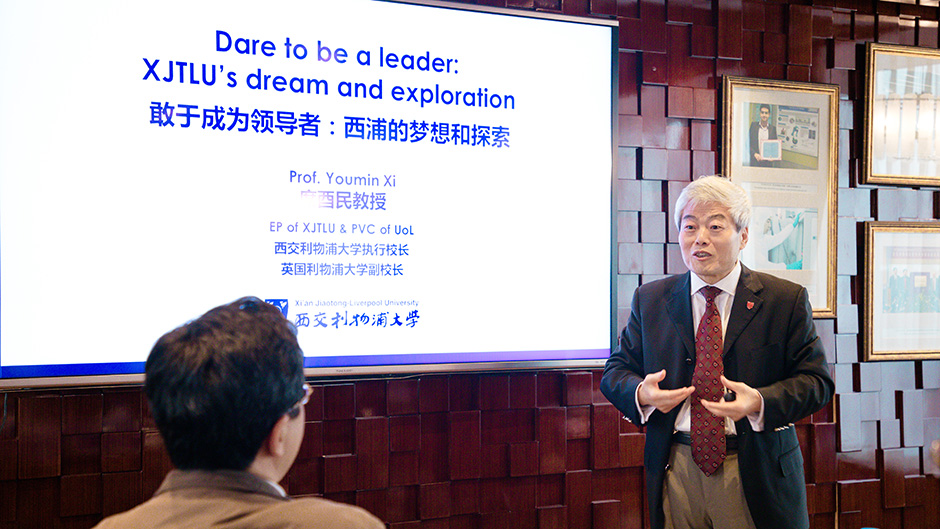 After listening to a speech delivered by Professor Youmin Xi, executive president of XJTLU, titled 'Dare to be the leader: XJTLU's Dream and Exploration', Wu summarised his thoughts about the University.
"From listening to Professor Xi's speech, 12 key words stand out to me: leader, dream, idea, philosophy, logic, innovation, Internal Quality Assurance, diversity, elite, self-confidence, teaching and learning," he said.
"There is still a long way to go for XJTLU to be a leader. That is because a leader must 'influence' others not just to take the 'lead'.
"I hope that you can implement your ideas and educational concepts in the future. Running a university is a great undertaking. It is clear that XJTLU is doing an impressive job at this."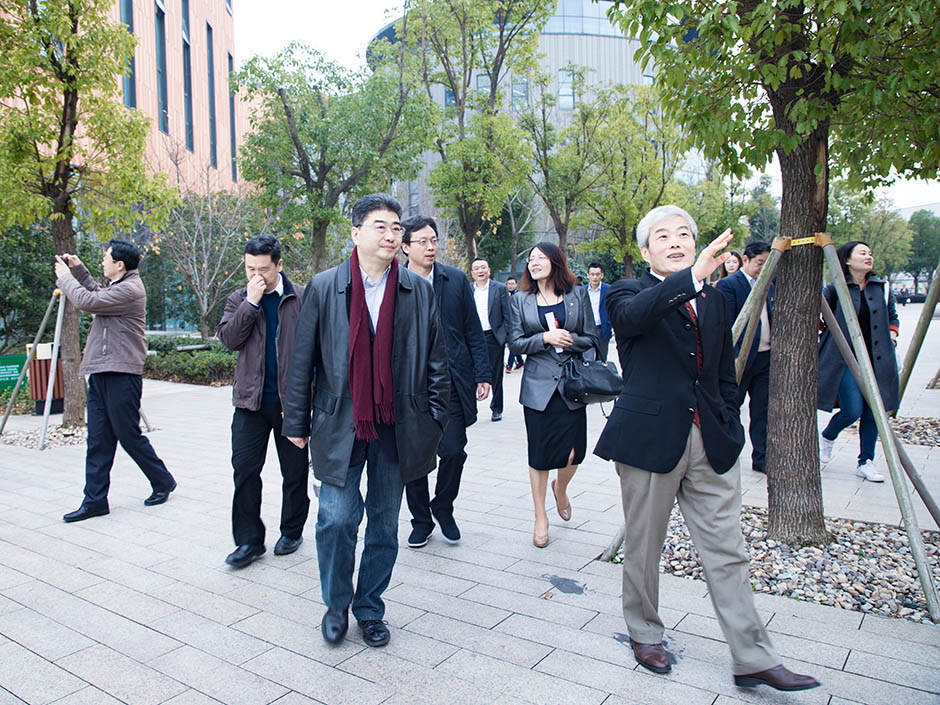 During their visit, Wu and his team visited classrooms in the Department of Urban Planning and Design and the Department of Chemistry, experiencing classes taught in English using the Small Class Teaching Model.
By Luyun Shi and Qiuchen Hu; translated by Boqiang Xiao; edited by Yuanxin Yang and Rosanna Galvin