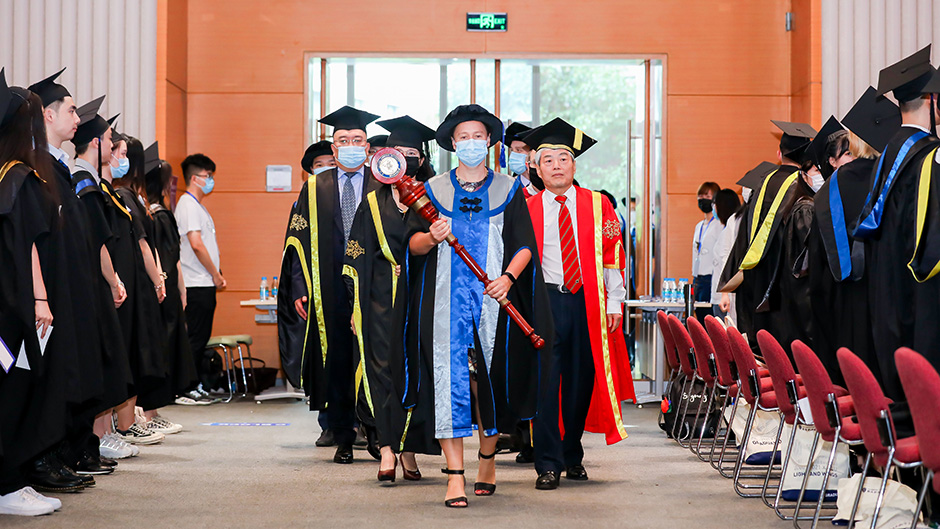 At Xi'an Jiaotong-Liverpool University's online-onsite graduation ceremony on 27 July, Executive President Professor Youmin Xi (pictured below) encouraged graduands to face the unknown with the experience they gained living through the pandemic.
"You now have an unforgettable experience tackling uncertainty and a deeper understanding of globalisation in an increasingly complex environment," he said.
"The graduation ceremony is not only to congratulate you on your outstanding academic achievements but also to celebrate your broadened horizons, elevated mind and growth in life."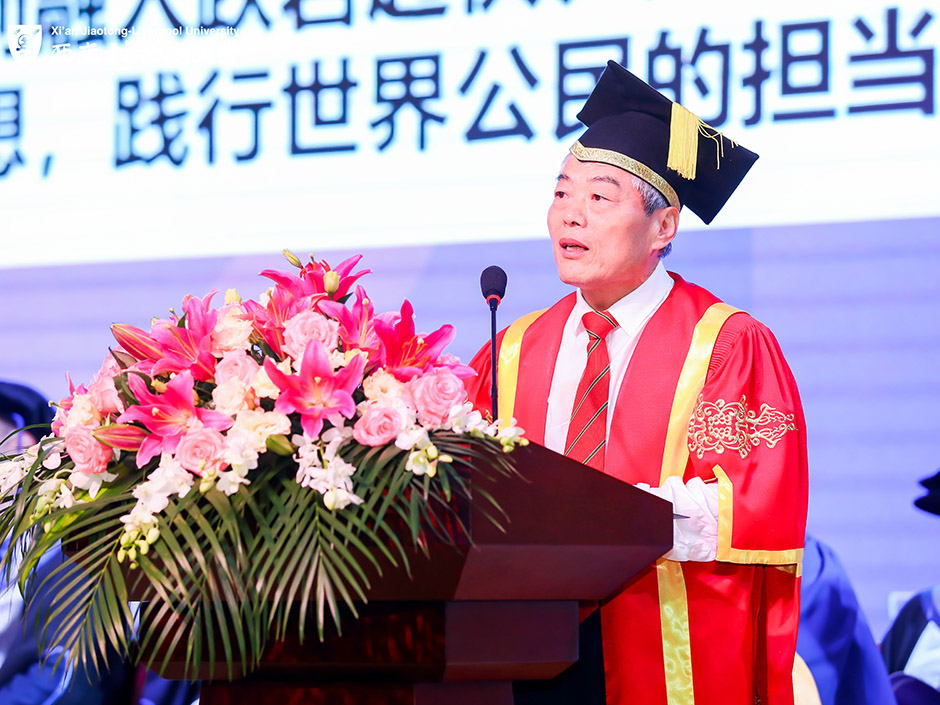 At the ceremony, 2,957 undergraduates received their University of Liverpool and XJTLU degree certificates, with 1,227 achieving first-class honours. In addition, 601 masters students and 38 PhD students received their University of Liverpool degrees recognised by China's Ministry of Education.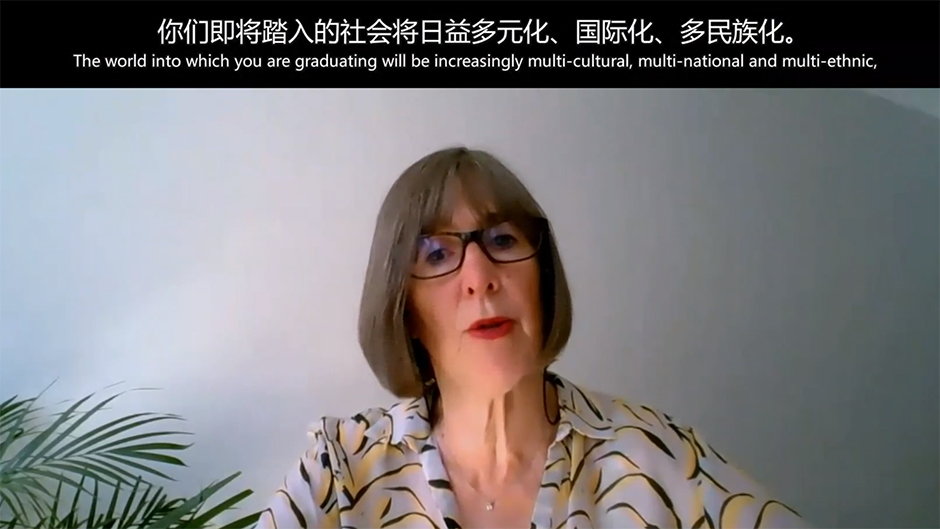 Professor Dame Janet Beer, Vice-Chancellor of the University of Liverpool (pictured above), said in a video speech that the graduates' international education would help them in an ever-globalising future.
"The world into which you are graduating will be increasingly multi-cultural, multi-national and multi-ethnic, and your studies, crowned by today's award, mean you are truly global citizens. You have benefited from an international curriculum and educational environment that will lead to opportunities worldwide, and that is a very enviable position to be in."
She encouraged the graduates to take advantage of the University of Liverpool's alumni services: "Our lifelong connection doesn't end there, as you are now a member of our global alumni community, which spans 191 countries. I hope that you will keep in touch."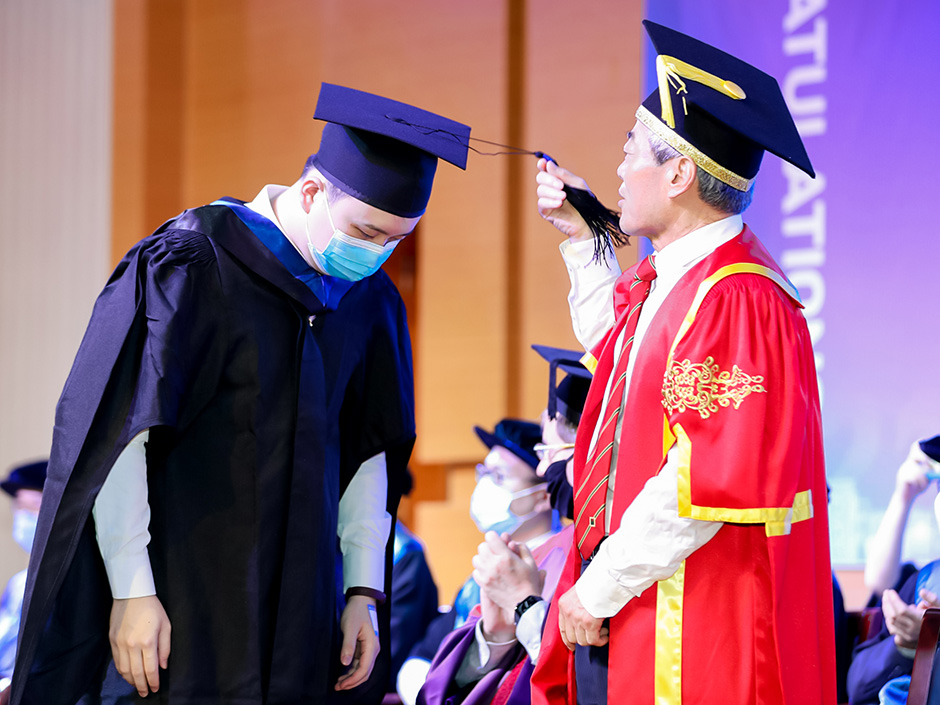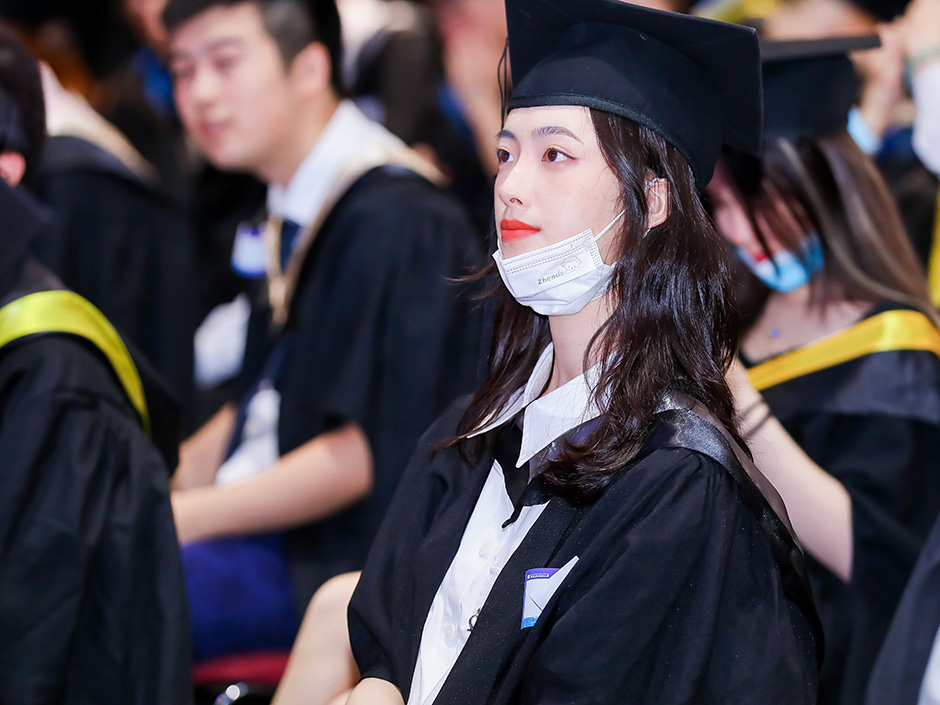 After the degree award ceremony, Professor Wenquan Tao, President of XJTLU (pictured below), congratulated the graduates through a video speech.
"The University recognises how much all of you have grown both academically and individually in the past four years," he said. "I hope you can continue to maintain justice, integrity, courtesy, modesty, and a magnanimous mind."
Jiayue Bai, who earned a BSc Economics and Finance degree, said XJTLU was more than just a place to earn a degree.
"My biggest achievement at XJTLU is not merely hard-earned academic excellence, but the improvement in my leadership and teamwork skills. I became much more mature by participating in competitions, societies and other school activities. And I made many good friends."
During her undergraduate years, Bai teamed up with her classmates and together won the silver prize in the University Physics Competition, an international contest. She plans to study for a masters in management and strategy at the London School of Economics (LSE) in September this year.
"I would like to thank XJTLU for providing me with numerous opportunities so that I can try different things, get to know myself, and pursue my dreams," she said.
"I would like to encourage students at XJTLU to step out of our comfort zones, dare to try new things and really challenge ourselves. Even if you fail, that's a valuable lesson, and maybe it can help you attain bigger wins next time."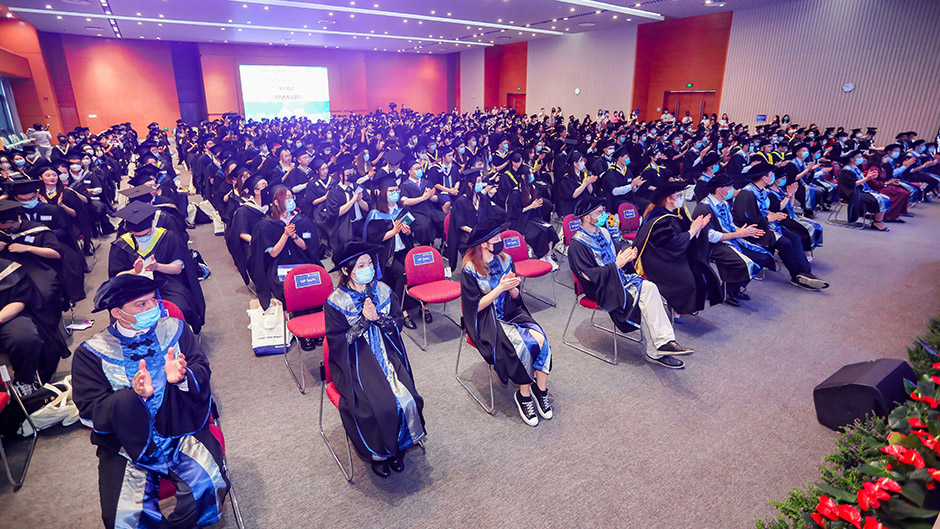 By Luyun Shi
Edited by Tamara Kaup
Translation support by Xinmin Han