Sitting in front of a computer, Yujin Chun sends out several messages as she looks at a website being built through remote work from far-reaching locales. Her phone starts ringing and texts from around the globe begin pinging, one right after another.
Within days, a website called RIYEL Productions officially launched. Co-built by Chun and friends who met at Xi'an Jiaotong-Liverpool University's School of Film and TV Arts, the website aims to be a support for film students studying remotely.
Chun, a student from South Korea graduating with an undergraduate degree in Film and TV Production, says while the process of building the website was not easy, the experience has been well worth the effort.
She also says her time at XJTLU has taught her more than she ever dreamed.
"I am more than what I think I am, and it is the life lesson that I learned from XJTLU," she says.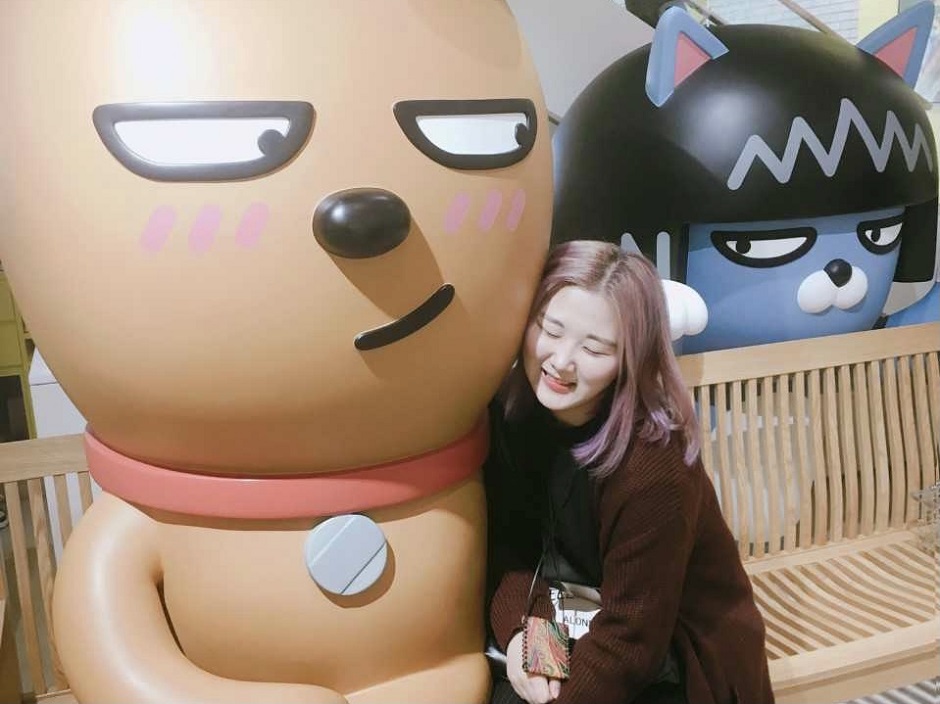 The Journey to XJTLU
Chun has always dreamed of traveling and meeting different types of people. Studying abroad was like a seed in her heart, she says, although her parents worried about sending her alone to another country.
Because China and South Korea are relatively close geographically, Chun's parents agreed to help her realise her dream. In 2016, she began her studies at XJTLU.
"I actually graduated from a language school in Korea. My major language was English and my secondary major was Chinese," she says. "But my Chinese wasn't that good so I chose XJTLU, where I could appreciate the international atmosphere and study in English and Chinese at the same time."
Chun was also drawn to the city of Suzhou.
"I looked up the picture of Suzhou and I really liked the vibe," says Chun, who's not a big fan of living in crowded places. "However, it's also nice to be close to a big city like Shanghai."
She was accepted as a Communication Study student but took a gap year after the first year. About the same time, the School of Film and TV Arts launched, which worked out well for Chun. She transferred to the Film and TV Production programme because she realised it suited her better.
"Before in South Korea, I wanted to go to an art school, majoring in performance directing or musical theatre, so Film and the TV Production models are closer to what I always wanted to study," she says.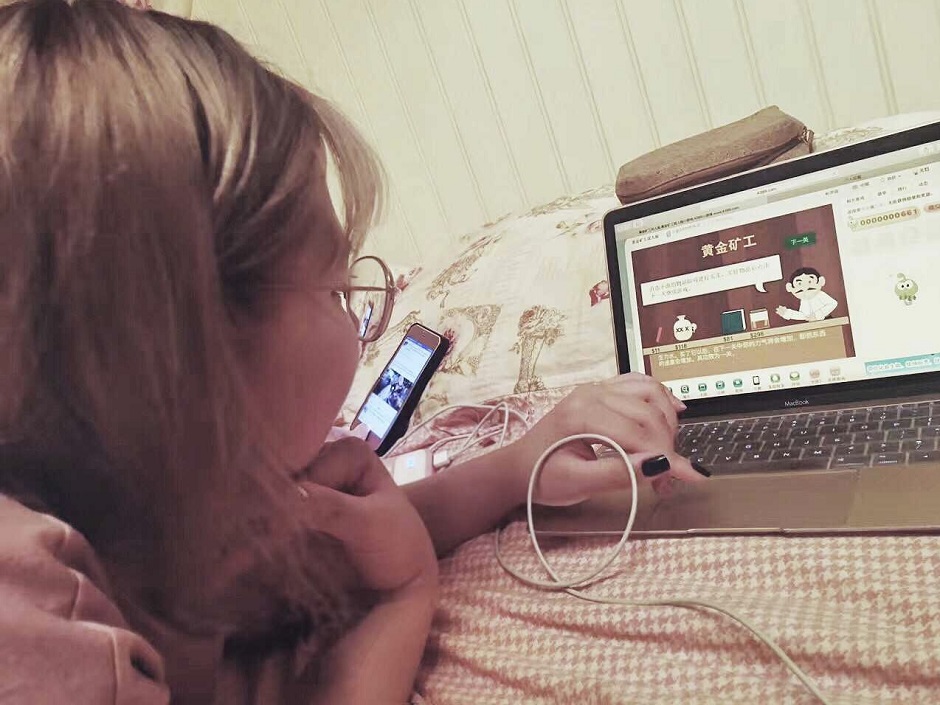 Life in XJTLU
Chun visited China for the first time just one month before her first semester.
"The impression I got was, China is huge. The buildings are far away from each other and the roads are really broad," she says. "Also, I was so astonished by the QR code thing on Wechat Pay and Zhifubao. So I was like, wow, this is a very high-tech country!"
Moments spent with friends have been Chun's best memories at XJTLU, she says, "because they were my 'another family.' We would just grab a cup of milk tea with boba and go to karaoke. And my Chinese classmates really take care of me even though they are younger than me."
Chun says the major life lesson she has learned from her time at XJTLU is "I am more than what I think I am."
"When in Korea, I have my parents and families. When I encounter any hardship, there is always someone who can take care of me," she says. "But in China, I have to handle all the things on my own, such as to take a health check in Chinese only, or to extend my visa.
"I found those things gave me a sense of achievement, like I'm completing the quest of a game called life," Chun says.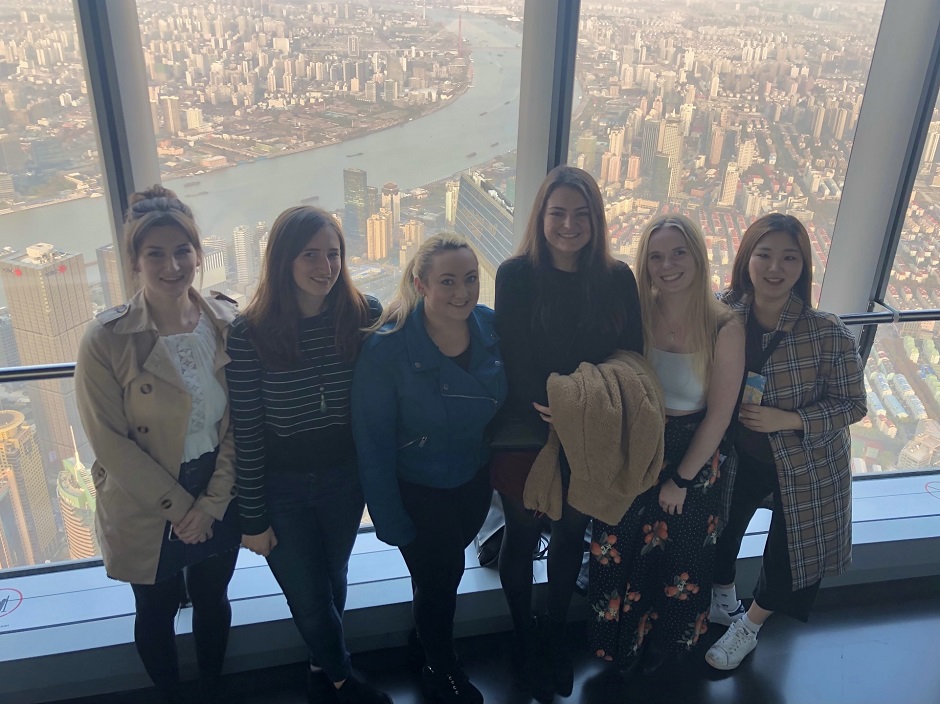 Life since the pandemic
Since spring semester 2020, Chun studied online from her home country. With a major geared more toward group work, she says she had to search for a way to make it work.
"If we are not physically there, we cannot actually join the film-making process, and that made me feel worried about falling behind," says Chun, who realised other international students studying film making or TV production were probably struggling the same way.
She started organising a weekly chat session with international students online so they could talk to each other about life and school.
"We could actually take care of each other," she says.
The pandemic, she says, enabled students to form closer friendships.
"If we were all on campus physically, this wouldn't have happened," she says. "But because we were all having the same difficulties, we could relate to each other and be closer to each other."
If she had been on campus, Chun says, it would have been easier for her to discuss her dissertation and final-year film with academic staff. Instead, it gave her the opportunity to figure out how to navigate the unexpected and rely on herself. That self-reliance also gave her time to explore just what kind of film she wanted to make.
"I ended up thinking, 'I'm making this film for my own pleasure as a young film maker,'" she says. "I ended up making a film that I really feel satisfied with."
In addition, Chun was further pushed out of her comfort zone by needing to be involved in all aspects of her film.
"I did the producer's job, director's job, camera operator's job and editor's job," she says. "It was very stressful, but I achieved it anyway. So again, the life lesson from XJTLU is 'I am more than what I think I am.'"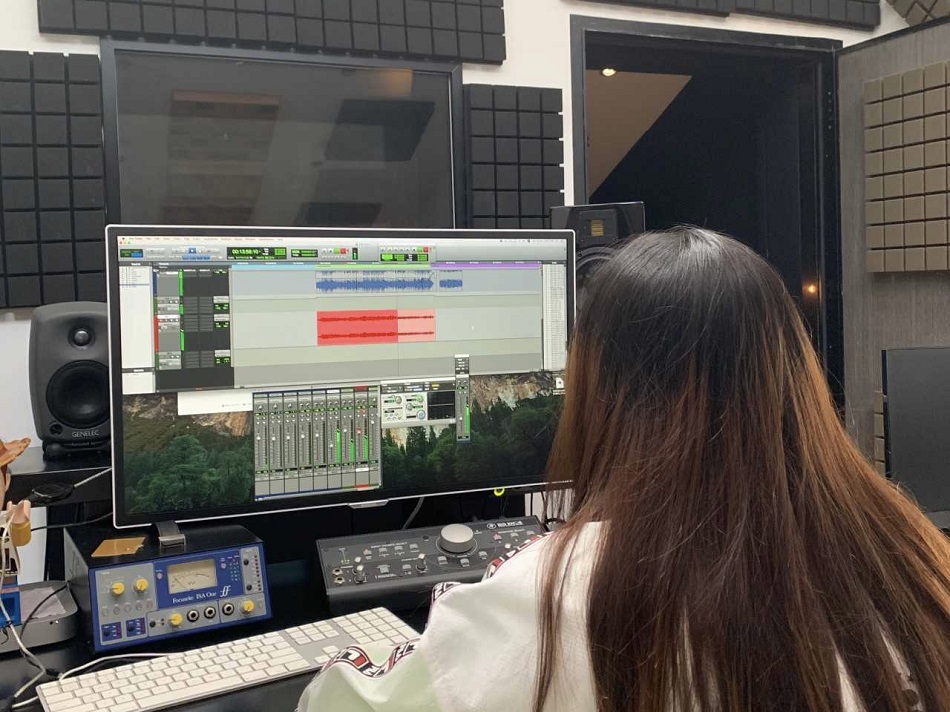 What's next?
A South Korean company has offered to distribute one of Chun's films. She also says she hopes the just-launched website will help fellow film students who are learning remotely by giving them a platform.
"We want to help improve their portfolio by giving feedback to each other," she says. "If they are a member, we can also help to promote their films on social media."
Chun says she is satisfied with her studies, and the time she spent at XJTLU made her feel more self-confident and happy with herself.
"I've become an open-minded, easy-going and free person. I want to stick to what kind of person I am now, and to help more people with the film that I make and people who need help from the world," she says.
By Huan Zhu
Edited by Kathleen Green Pothier