Creating new knowledge at XJTLU – the first 10 years
When XJTLU was established in 2006 the main priority was to create the basic infrastructure for a university. People were preoccupied with campus construction, recruiting staff and establishing teaching programmes. Research was sporadic and conducted under rather challenging conditions in a single building.
Ten years on, the diversity and depth of research at XJTLU is astounding. In science and technology, our investigations range from the fundamental, such as discovering 'pretty mathematics' (to use Dirac's phrase) and analysing genomes, to the applied, such as exploring new fabrication processes, making materials with interesting new properties, and designing smarter cities. In the arts, they explore critical questions, such as how reality is perceived and communicated, while in the humanities and social sciences they are providing insights into momentous social and economic developments, both current and historical, as well as into Chinese heritage and its conservation.
The XJTLU Research Festival will celebrate 10 years of creating new knowledge at XJTLU. It will take stock of our current research while saluting those who laid the foundations over the past decade.
The morning will focus on presentations by researchers from across the University, followed by a keynote lecture given by Professor Rick Rylance (School of Advanced Study, University of London and, recently, CEO of the Arts & Humanities Research Council and Chair of Research Councils, UK). The rest of the day features a poster event (with prizes) and knowledge exchange. There will be plenty of opportunities for interactions and everyone is welcome to participate.
Research talks session (G23W, Central Building)
9:00 Registration
9:30 Welcome – Youmin Xi (Executive-President, XJTLU)
9:35 Speech by Mr Jiang Weiming, Deputy Executive Director of SEID
9:40 Overview – David O'Connor (Dean, Research & Graduate Studies, XJTLU)
Chaired by Elmer Villanueva (Department of Public Health):
9:50 Class in China: China Studies and Social Sciences, David Goodman (Humanities and Social Sciences cluster)
10:15 Incorporating Graphene into Single Molecule Electronics, Li Yang (Science cluster)
10:40 Designing Research while Researching Design, Christiane M. Herr (Built Environment cluster)
11:05 Coffee Break
Chaired by Eng Gee Lim (Department of Electrical and Electronic Engineering):
11:30 Service and Data Computing for the Internet of Things, Wei Wang (Industrial Technology cluster)
11:55 Computational maps of complex systems: putting coordinates on the brain, Pascal Grange (Mathematical Sciences cluster)
12:20 Key Drivers for the Chinese Economy: Axioms for the Future, Ron Schramm (Business School)
12:45 Buffet Lunch
Chaired by David O'Connor (Dean, Research & Graduate Studies)
13.30 Keynote talk -The Uses of Uncertainty, Rick Rylance (recently CEO, Arts & Humanities Research Council and Chair of Research Councils UK)
Poster day session (XJTLU Museum)
14:30 Opening
14:35 Viewing and judging of posters
15:35 Tea break
16:05 Prize ceremony
16:35 Reception
Keynote speaker
Professor Rick Rylance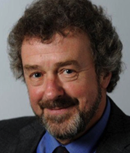 Professor Rick Rylance is the Director of the Institute for English Studies in the prestigious School of Advanced Study at the University of London. Before that he was Chief Executive of the UK Arts and Humanities Research Council (AHRC), and Executive Chair of Research Councils UK (RCUK), the umbrella group for all seven UK Research Councils covering all disciplines. He was responsible for leading discussions with Government over research policy and funding. He served for six years, the longest period anyone has yet served.

Whilst at the AHRC he was responsible for developing the connection between arts and humanities research and the UK's growing Creative Economy, among other areas. He led the AHRC's growing relationships with researchers in China, making numerous visits each year. In particular he developed a Chinese centre for study of copyright in the digital age, a sister centre to the AHRC centre for digital copyright in Glasgow. He is currently chairing a review of research support in Hong Kong for the Hong Kong University Grants Commission.
Prior to the AHRC, he was Head of the School of Arts, Languages and Literatures at the University of Exeter and before that Dean of Arts at Anglia Ruskin University in Cambridge. He has held a number of prominent roles in the UK including chairing the English Panel for the 2008 national Research Assessment Exercise and chairing the national subject association for four years. He has broadcast for the BBC and writes regularly for national newspapers.
His own work is in the field of English literature and publishes on both Victorian and Modern literature. He is particularly interested in the history of psychology and published a definitive account of Victorian psychology, Victorian Psychology and British Culture 1850-1880, with Oxford University Press in 2000. His current research is on the experience of reading literature, especially what happens in the brain when readers read complicated texts such as poems. He is passionate about the public benefits brought by literature and the humanities more generally. His new book Literature and the Public Good will be published by Oxford University Press in October this year.
Invited speakers
Professor David Goodman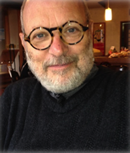 Professor David Goodman is Head of the Department of China Studies at Xi'an Jiaotong-Liverpool University. He studied Politics and Modern History at the University of Manchester, and undertook postgraduate studies at the London School of Oriental and African Studies where he learnt Chinese and completed a PhD. He also studied political economy at Peking University; and was awarded a D Litt from the University of Technology, Sydney. He has held academic positions at the London School of Oriental and African Studies; the University of Newcastle-upon-Tyne; Murdoch University, Western Australia; the University of Technology, Sydney; Nanjing Murdoch University; the School of University; and the University of Sydney.
He founded the East Asia Centre at the University of Newcastle-upon-Tyne; the Asia Research Centre on Social, Economic and Political Change at International Studies at University of Technology, Sydney; and the China Studies Centre, at the University of Sydney. He was also previously Deputy Vice Chancellor, International at the University of Technology, Sydney. Prof Goodman's research has concentrated on social and political change in China, particularly at the local level, and he has written 11 books, edited a further 21, and written some 146 scholarly published papers. His most recent research has concentrated on class and social change in China, and his most recent book is Class in Contemporary China (Polity, 2014). Prof Goodman was the 2000 IDP International Educator of the Year; and is a Fellow of the Australian Academy of Social Science; a PRC Ministry of Education Distinguished Overseas Academic; and a recipient of the Jiangsu Province Friendship Award.
Dr Li Yang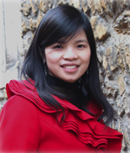 Dr Li Yang joined XTJLU in April 2013. Her research focus is on the analysis of molecules at surfaces and interfaces in a wide range of sciences, including molecular electronics, 2D materials and organic electronics and devices. Li was recently appointed as deputy director of the Institute of Sustainable Materials and Environment (ISME) and a deputy director of Suzhou Municipal Key Lab for New Energy and Environmental Protection Techniques (NEEP). She is leading a major new project on Graphene-based Lithium ion batteries with 2 million RMB funding from Suzhou Industrial Park Initiative. She has authored and co-authored over 40 papers and 5 book chapters, and delivered numerous international presentations.
Li has made a major contribution to international leadership in physics, and was appointed as the Chartered Physicist of Institute of Physics (IOP, UK) in 2013. She was also the winner of 2014 Jiangsu Six-Peak Talent in recognition of her excellent research work, professional conduct and promotion of science to a wide range of communities. Dr Yang is the principal investigator of a 2015 NSFC grant, a 2014 Jiangsu Science and Technology grant, two XJTLU Research Development Fund (RDF) grants, and was previously awarded three exploratory grants (2 awarded proposals in one call) by the National Physical Laboratory (NPL) Strategic Research Programme. She has also contributed to several projects funded by UK Technology Science Board, the National Measurement System and the European Metrology Research Programme.

Prior to XJTLU, she was a higher research scientist at the NPL, UK and worked on several large research programmes from 2007-2013. She received her PhD from the University of Bristol (UK) with funding support from the prestigious Oversea Research Student Award Scheme (ORSAS) of the Higher Education Funding Council for England (HEFCE). Her work in creating three-dimensional hierarchical structures using pulsed-laser induced interface reaction was featured as hot spot scientific news at the University of Bristol web site in March 2008 and she was awarded the Bristol Alumni Foundation and the Society of Chemistry Industry Messel travel grant in 2006.
Dr Christiane M. Herr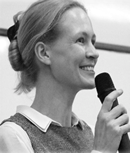 Dr Christiane M. Herr is an architectural researcher and educator focusing on the areas of structural design, digitally supported design, conceptual design, design studio teaching and traditional Chinese approaches to creative thinking. Christiane obtained her undergraduate degree (Dipl.-Ing) in Germany and both a Master as well as a PhD degree in Architecture from The University of Hong Kong, and worked in Australia, Hong Kong, China and Taiwan before joining the Department of Architecture at Xi'an Jiaotong-Liverpool as an Associate Professor. In her recent research, Christiane has focused primarily on innovative approaches to structural design education in architecture.

Her research focus in structural design emphasis innovative structural design pedagogy as well as research into qualitative aspects of structural design processes, with special emphasis on the local context of China. Christiane's approach toeducation is focused on supporting independent and creative thinking and is based on second-order cybernetics and radical constructivism. In her research work, Christiane focuses on the integration of designerly and scientific modes of inquiry through empirical, grounded, and action research approaches. Christiane is a member of conference organizing and review committees for the American Society for Cybernetics (ASC) and the Association for Computer-Aided Design Research in Asia (CAADRIA) and has served as executive board member in both societies.
Dr Wei Wang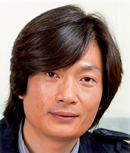 Dr Wei Wang received his PhD degree in Computer Science in 2009 from the School of Computer Science, University of Nottingham, and BSc degree (1st class Hons) in E-Commerce and Digital Business in 2006 from the School of Computer Science in the same university. Currently he works as a lecturer at the Department of Computer Science and Software Engineering, Xi'an Jiaotong Liverpool University. From Nov, 2011 to Nov, 2013, he worked as a postdoctoral research fellow at University of Surrey, United Kingdom. From July, 2009 to November, 2011, he worked as an assistant professor at the School of Computer Science, University of Nottingham Malaysia Campus.

His research interests lie in the two broad areas of Data and Knowledge Engineering and Internet of Things, in particular, knowledge discovery from social media data, semantic search, ontology learning, service discovery and ranking, big smart city data processing. Some of his research work has been published in IEEE Transactions on Knowledge and Data Engineering, Information Sciences Elsevier, and Expert Systems with Application Elsevier.
Dr Pascal Grange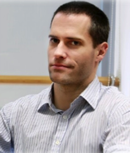 Dr Pascal Grange has been a lecturer in the Department of Mathematical Sciences at Xi'an Jiaotong-Liverpool University since 2014, and has acted as module leader for quantum mechanics and mathematical models of continuous media. Following an undergraduate degree at Ecole Polytechnique (Paris), he pursued graduate studies in theoretical physics, at the Theory division of CERN (Geneva) and at Ecole Polytechnique, where he obtained his PhD in 2005 for his work on geometric aspects of string theory. He was then a member of the Institute for Advanced Study (Princeton) and a postdoctoral fellow at the Center for Mathematical Physics (Hamburg), where he worked on mirror-symmetric properties of extra space-time dimensions.

Since 2008 his scientific interests have evolved towards more data-based fields. He worked as an associate strategist at Goldman Sachs (London), where he implemented stochastic models for option pricing and risk monitoring. He subsequently returned to academic research, focusing on the analysis of large data sets in neuroscience. As a computational biologist in Cold Spring Harbor Laboratory (New York), he collaborated with the Allen Institute for Brain Science (Seattle) to study the correlation structure of gene expression in the brain.
His research on biological systems with many degrees of freedom has continued since he joined Xi'an Jiaotong-Liverpool University. He co-authored papers published in peer-reviewed journals including Nuclear Physics B, PLoS Computational Biology, Proceedings of the National Academy of Sciences and Nature Neuroscience. He was awarded the L.-E. Rivot Prize by the French Academy of Sciences in 2000.
Professor Ron Schramm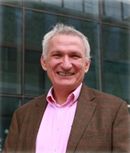 Professor Ron Schramm has been conducting research related to China since the early 1990s and has recently joined the faculty of the International Business School of Suzhou as an Associate Professor. He is PhD Program Director and also the MSc Economics program Director.He is on XJTLU's Research Steering Committee and is Finance Editor for the International Journal of Emerging Markets. He had been on the faculty of Columbia Business School for over 27 years. He holds a Bachelor's Degree from Harvard University (with honors) and Master of Arts, Master of Philosophy and PhD in Economics from Columbia University.

He was a Fulbright Scholar at the University of International Business and Economics in Beijing (where he taught the first course ever in corporate valuation — 2003) ; a Visiting Scholar at Shanghai Jiao Tong University (2000); and a Visiting Scholar at Hong Kong University of Science and Technology (1997). He is a Visiting Professor at Chinese-European International Business School (CEIBS) in Shanghai 2008-2015. In 2010, Professor Schramm taught the inaugural course in a new Kenyan EMBA program jointly sponsored by Columbia Business School, Goldman-Sachs and USIU. As an Economist at the International Monetary Fund (IMF) in the early 1990s, Professor Schramm worked on debt workouts for heavily indebted countries and was instrumental in the reform of the foreign exchange system of Uganda. He has done consulting work for the World Bank. The course in corporate finance was offered in Nairobi, Kenya. He founded and led the China Business and Economy Group of the Harvard Club of New York City. Ron recently completed a textbook on China and the United States: The Chinese Macroeconomy and Financial System: A US Perspective Routledge/Taylor & Francis/ME Sharpe