Details
Time: 4:00-5:00PM
Date: Wednesday, 24 March, 2021
Venue: HS436
Abstract
Based on my published translation of Martin Amis's memoir Experience, this talk will explore how choices of tense and pronominal references create a different psychological space in translation.
Amis's memoir sifts impressionistically through the past in its thematic and structural organisation, and presents "experience" in the form of confessional narrative, partial biography of his father and cousin, and self-conscious psychoanalysis. Featuring deliberate temporal discontinuities, the psychological space in Amis's "experience" is sedimented and layered. In the translation, determined by the inherent nature of the target language, as well as considered choices of the translator, shifts in the references to time and people have changed the way "experience" is conceptualised, and consequently, the psychological space of the memoir is re-shaped.
Speaker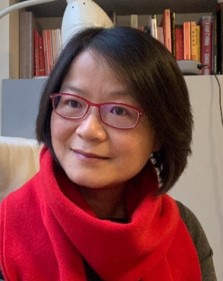 Dr Yan Ying teaches translation studies and directs the Centre for Translation and Interpreting Studies at the University of Leicester, UK. She has published on Chinese American literature, Chinese immigrant writing, and autobiographical writing and translation. Her current research interest is memory and translation. She is also an active literary translator. She has translated Jack Kerouac, Marilynne Robinson, Martin Amis and many others into Chinese.