Details
Time: 18:00-19:30
Date: Monday, 9 May 2022
Venue: Zhumu (For Zhumu link, please contact: COM@xjtlu.edu.cn)
Abstract
In recent years, the scholarship on media and communication has been taking social media into great regard. In particular, short videos have introduced a new way of enjoying social media on different platforms. Social media video contents are a key resource for the promotion and dissemination of companies' concepts and products, and at present there is no structured system for creating videos meant to meet different needs on social networks: the rise of social media has created confusion in the field of marketing when video content does not respect the established modes of production. Today, every company has its own social media area, but this is often poor in content and quality.
Video contents for Tiktok, Wechat, Facebook, and others have different production dynamics and, often in the experimental phase, even very different variants according to the type of platform and media. Many big brands, accustomed to a traditional promotion of their products, decide to entrust their products to influencers from different backgrounds to promote their products and attract a specific target audience. But their social media fail to attract their hypothetical customers as expected. This talk will discuss the different dynamics of video production for social media, using video analysis and including the case study of a video promotion for a specific brand which, thanks to the use of influencers, has achieved visualisation success, but it will also be shown how the same product failed to achieve a satisfactory result on its own official social media accounts.
Speaker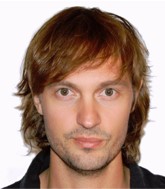 Vincenzo De Masi is an associate professor at HKBU-BNU's International Campus in Zhuhai, China. Previously, he was an associate professor at the New York Institute of Technology, where he taught on cinema, television, and new media. He obtained his Ph.D. at the University of Lugano and Zurich with a dissertation on creative industries in Asia, with special reference to China. His current research focusses on Social Media in Asia and VR production.