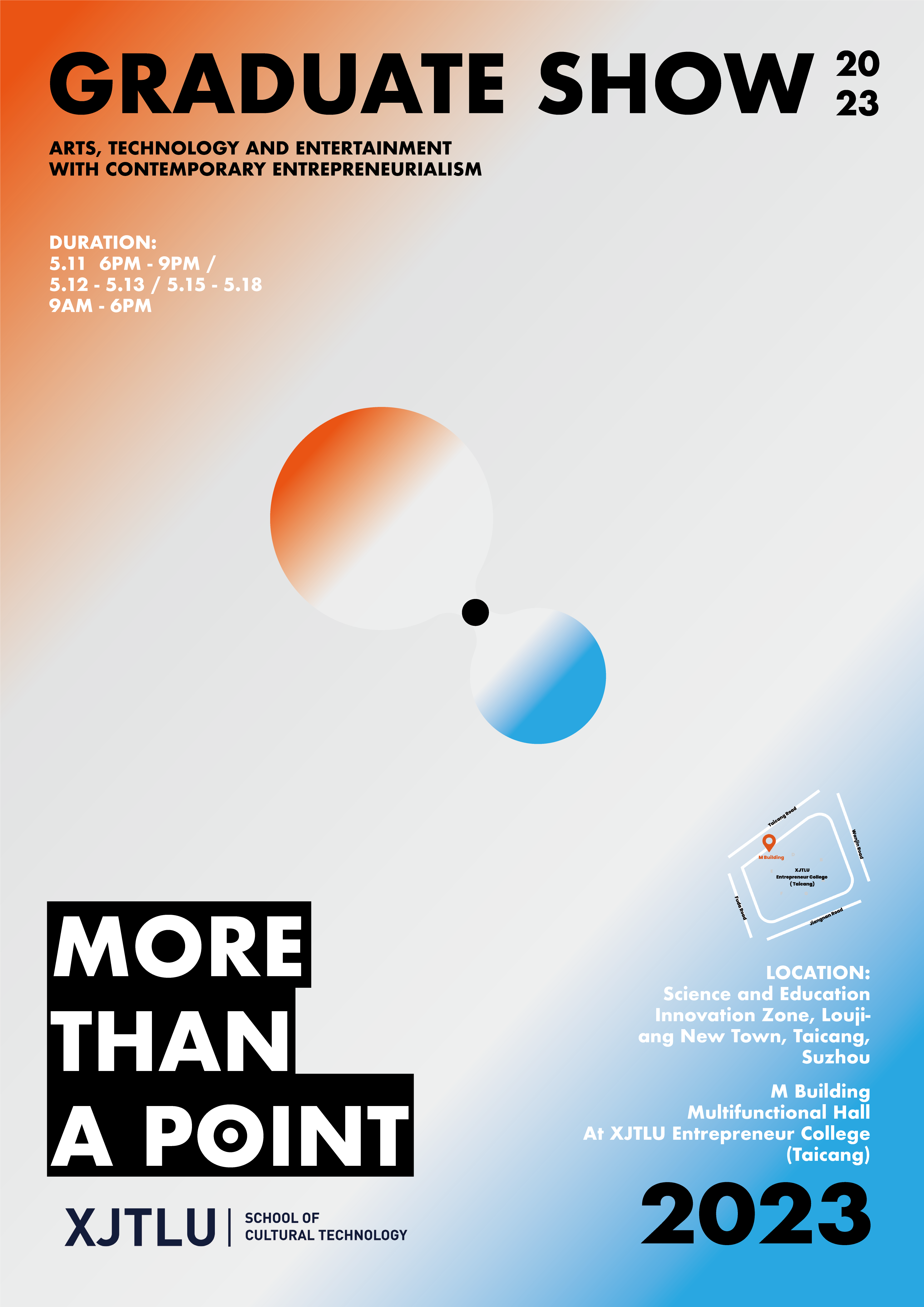 You are invited to the opening evening of the GRADUATE SHOW- MORE THAN A POINT.
Exhibition Time: Join us on 2023 at 5.11 6 PM-9 PM/5.12-5.13/5.15-5.18 9 AM-6 PM for an unforgettable event that celebrates the hard work and achievements of our graduates.
Venue: The opening will take place at M Building Multifunctional Hall At XJTLU Entrepreneur College(Taicang).
Address: XJTLU Entrepreneur College(Taicang) , which is conveniently located in the Science and Education Innovation Zone, Loujiang New Town, Taicang, Suzhou
Transportation: You can take bus109/138/139 to reach the City West Bus Terminal/Taicang South Station/Taicang South Station.