XJTLU Learning Mall
The XJTLU Learning Mall provides online and onsite space, or "storefronts," for top global partners to share their learning content with its users. It will integrate onsite and online programs developed by the University, industry, and external partners, offering them as learning resources to various education consumers. The overarching goal of the XJTLU Learning Mall is to act as an engaging innovation community, allowing its collaborators to develop their resources within its creative hub freely.
The online space of XJTLU Learning Mall is an online community platform gathering educational products and resources created by University schools and top global partners. Since its global launch, the XJTLU Learning Mall has welcomed its partners: Massachusetts Institute of Technology, Apple, Microsoft, Huawei, Adobe, McGraw Hill, Cactus, Digital China, Skillshare, GAMI Institute (KIT China Branch), OpenLearning, LabXchange, and more.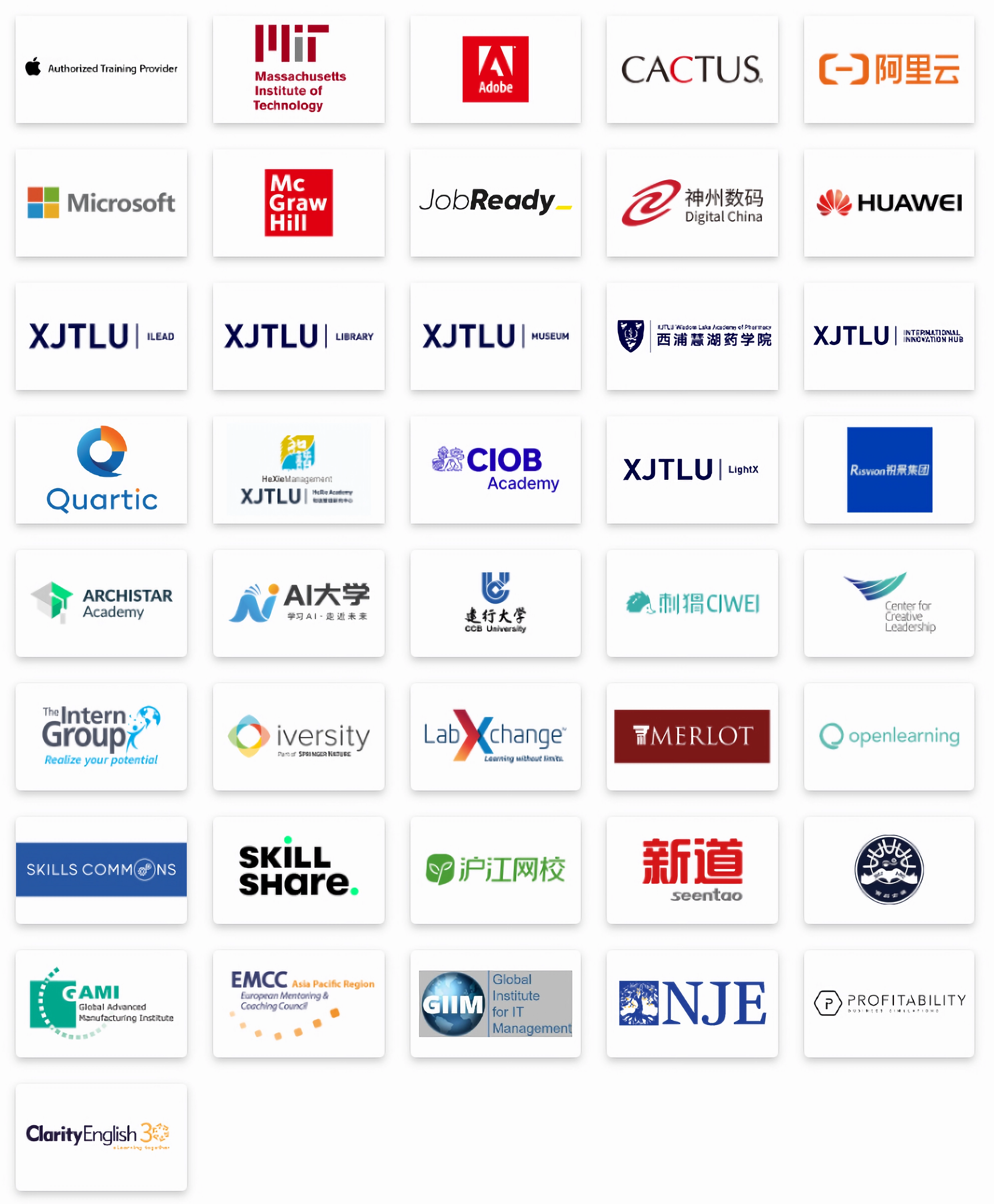 HyFlex-Teaching Model
MITS collaborated with XJTLU Learning Mall and put forward the solution of the HyFlex teaching model, which has become a regular teaching model at XJTLU. The combination of online and onsite technology allows teachers to teach students in the classrooms and online simultaneously. Students can choose to attend class onsite or online, and they can even watch recordings after class. No matter the time or learning content, HyFlex gives students considerable autonomy regarding their education.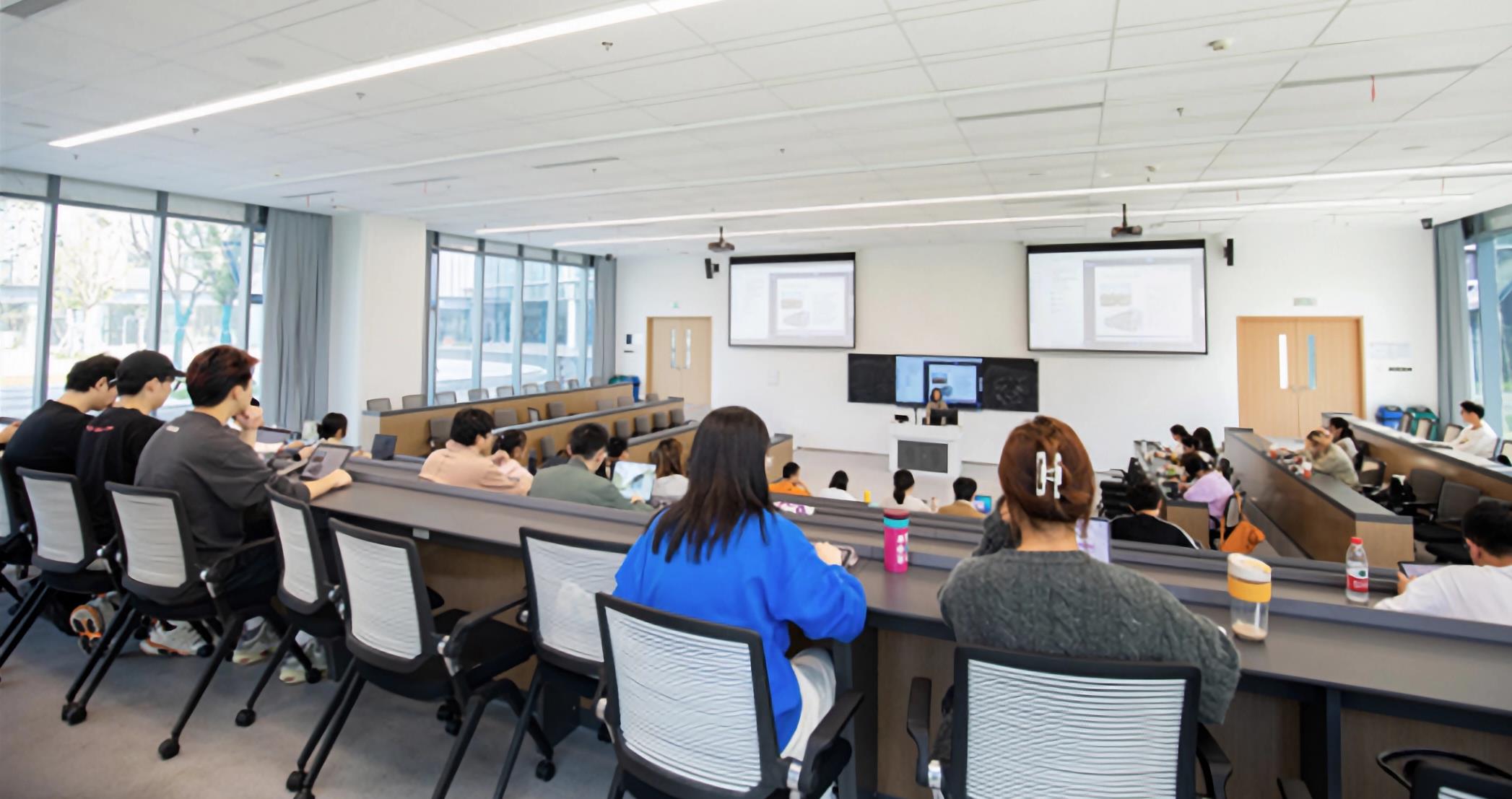 IT Service Support
Based on flexibility, Hyflex has created more equal teaching opportunities, especially for international students who cannot return to school for various reasons. The main facilities of the XJTLU Learning Supermarket are organically integrated with the physical education and teaching environment of the university, currently including SIP and Taicang Campus, and more facilities that will be put into use in the future. The school has more than 320 multimedia classrooms, all equipped with professional IT hardware equipment, including high-quality microphones and high-definition network cameras. They are used with the existing learning supermarket platform and network conference software platform to help every student online and onsite. See more clearly what the teacher is teaching. At the same time, we have configured a full-time classroom quick response team and hotline to deal with and solve onsite classroom failures promptly. Ensure that daily teaching activities are not affected by IT equipment.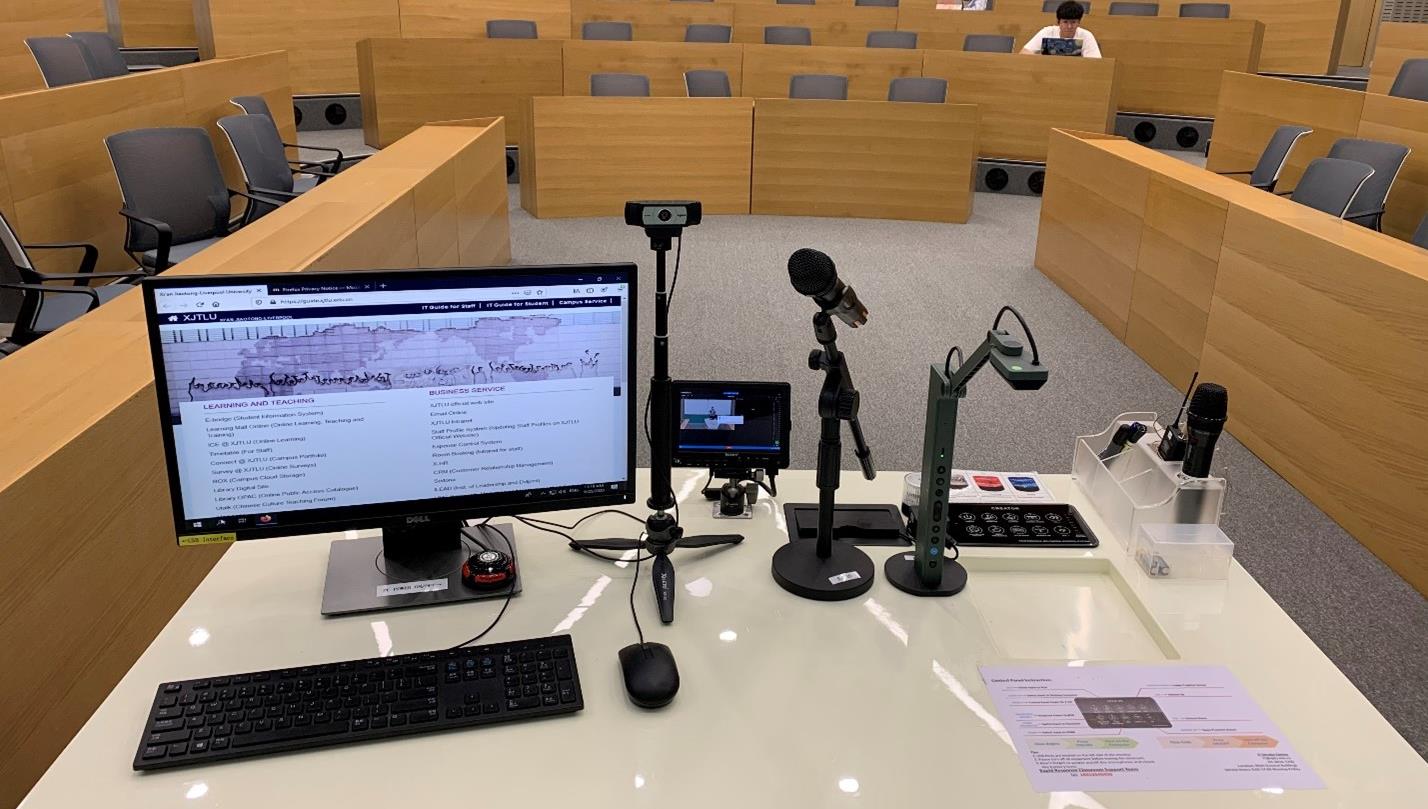 Computer Labs
The school has more than 40 computer laboratories, with over 2,500 PC and Apple computer equipment. Each computer laboratory can be connected to the Internet for free and has installed rich teaching software for daily computer experiment courses and self-study activities for students.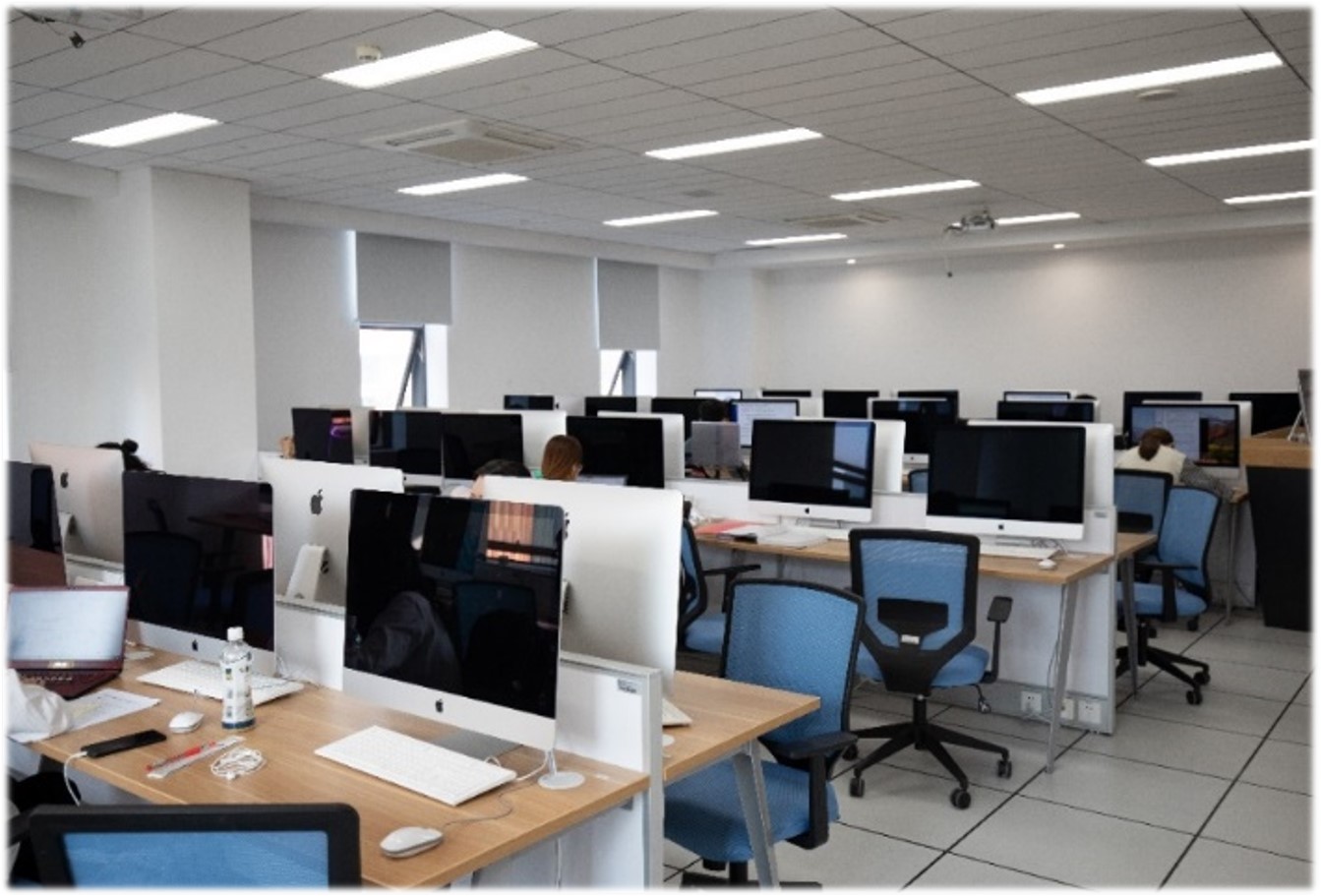 Instructional software
Unified management of about 100 educational and academic software types, including Matlab, SPSS, Adobe CC, ArcGIS, 3DS MAX, etc., effectively guarantees the university's teaching, scientific research, and office use.
Research Support
Xi'an Jiaotong-Liverpool University has attracted high-quality scientific research talents worldwide as a new research-oriented international university. One of the critical tasks of our school's Knowledge and Information Center is IT-driven teaching and research. The Office of Management Information and Technology Systems is committed to researching and introducing the latest contemporary IT technology to promote and guide the seamless integration of IT technology and university business, provide unified planning and IT solutions, and provide guidance and support for on-campus scientific research users and projects.
High-Performance Computing Resources
XJTLU high-performance computing resources (under construction)
Third-party supercomputing resources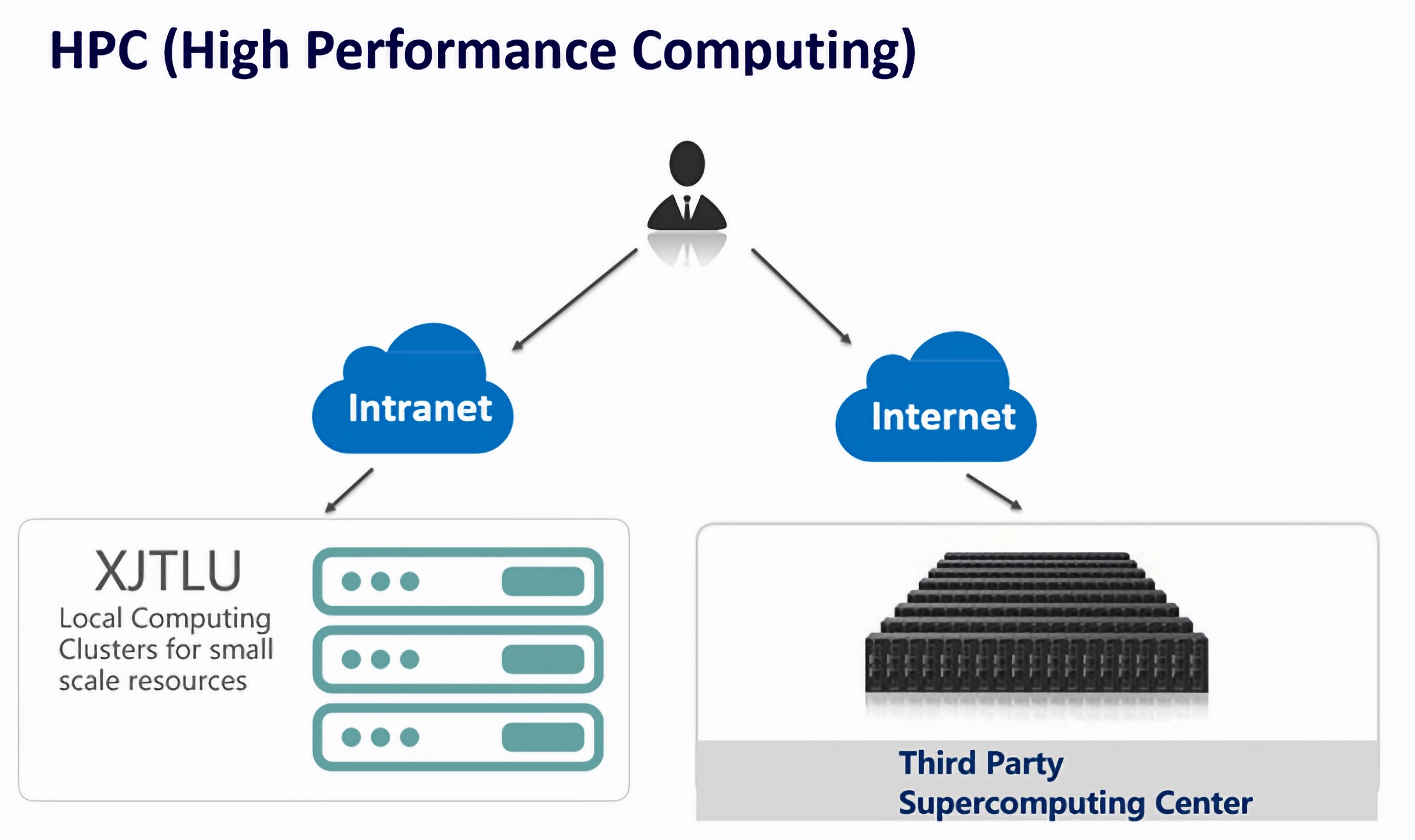 Virtual Machine Server
Production server
Test server
Academic Research Physics Server Hosting
XJTLU has a professional Internet Data Center (IDC) computer room that provides a professional server environment. IDC has an uninterruptible power supply, precision air conditioner, stable network, and standard server cabinet. To strengthen scientific research support, MITS provides standard rack server hosting services.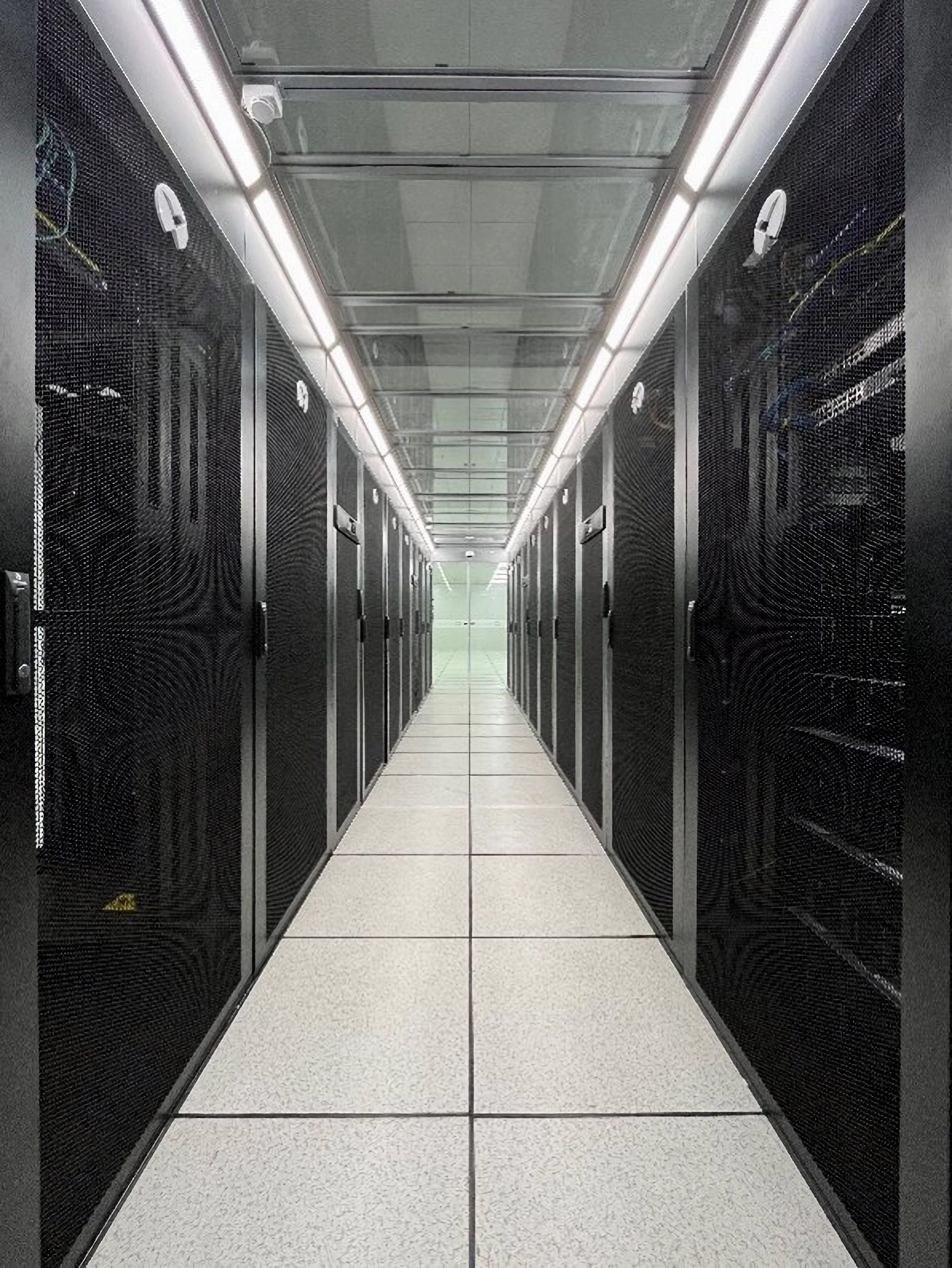 Research Laboratory Support
Laboratory IT equipment management and support
Evaluation and purchase of laboratory IT equipment
Scientific research platform support
XJTLU high-performance computing platform (under construction)
Third-party supercomputing platform
Laboratory management platform
Large-scale instrument-sharing management platform