International Business School Suzhou (IBSS) at Xi'an Jiaotong-Liverpool University (XJTLU) recently signed a Memorandum of Understanding (MOU) with Suzhou Wilshire Investment Services Co. Ltd., earlier this week.
The agreement seeks to pave the way for a number of collaborative projects between the two institutions in the areas of research, knowledge exchange, executive education, talent acquisition and increased internship opportunities for IBSS students, among other things. Both sides have also agreed to explore the possibility of establishing a Wilshire-IBSS China Global Centre of Excellence in the future.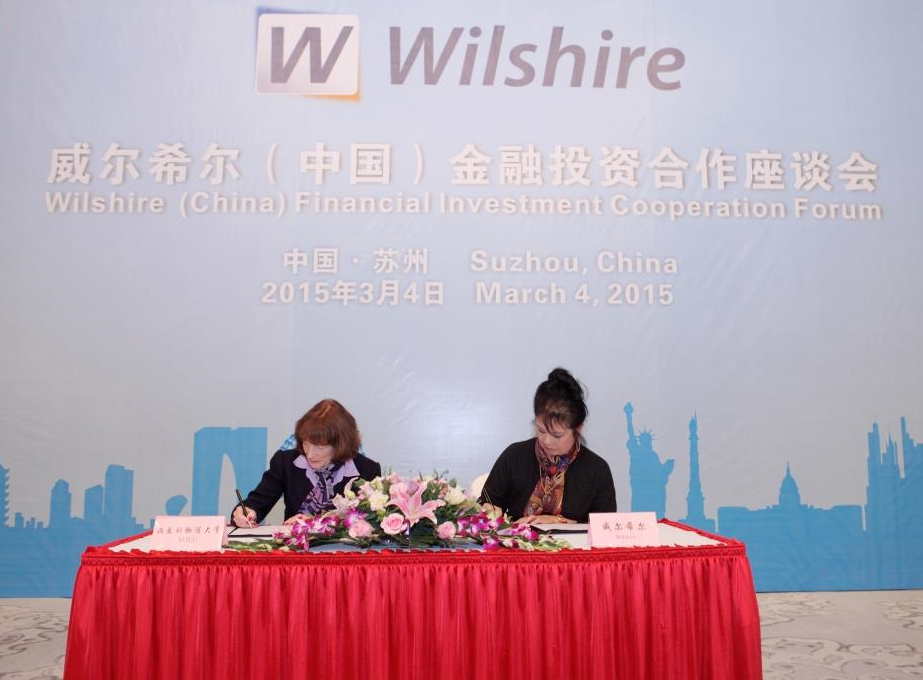 Despite only having launched the Suzhou operation earlier this year, Wilshire Associates have already established connections with a number of students from the Business School to offer internships and work experience opportunities. Placements are open to all students at IBSS, but the Company is keen to tap into programmes such as Financial Mathematics, Investment Management, Economics and Information Management & Information Systems. Eight undergraduate and postgraduate students from IBSS are currently working for Wilshire in the areas of applied research operation, index development and quality assurance.
XJTLU's Executive President, Professor Youmin Xi, together with Professor Sarah Dixon, Dean of International Business School Suzhou, were invited to join Wednesday's signing ceremony between the two organisations. The morning, which was planned to coincide with the Wilshire (China) Financial Cooperation Forum, also included speeches from Elton Xu, Wilshire Analytics Greater China Operations and Business Development Manager, Celia I. Loo, President of Wilshire Analytics and a number of key local government officials from the Suzhou Industrial Park.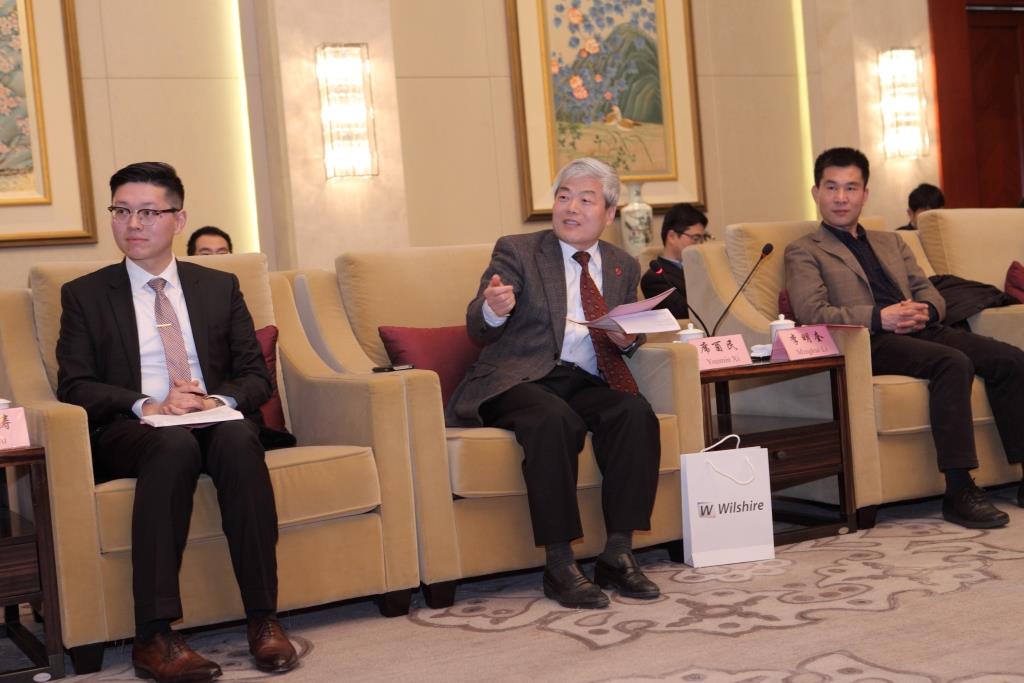 Speaking of the new collaboration, Cecilia Loo, highlighted the importance of choosing high quality students in order for both sides to maximise the benefits: "the caliber of students from your university is nothing short of exceptional – clearly as is your university," she said.
The agreement highlights IBSS's commitment to provide a meaningful contribution to society through education, research and business engagement and to inspire its students to value independent thinking, critical analysis and collaborative energy as routes to inspiration and creativity.
Wilshire Associates (Wilshire®) is a diversified global investment financial services firm that serves in excess of 500 organisations in more than 20 countries, with combined assets exceeding $7 trillion. Wilshire, a fully independent firm for 40 years, is supported by a global network of offices in the United States, Europe and Asia Pacific. Suzhou Wilshire Investment Services Co., Ltd. will provide international finance services to investors from Great China.