"Women Techmakers" activity, co-organised by XJTLU "Computer Science Club" and "Google Developer Group Suzhou", was held in the Central Building at Xi'an Jiaotong-Liverpool University (XJTLU) recently. It attracted nearly one hundred participants and over half of them were women. The activity aims to present the contribution of women for IT and encourage more women take part in technology development.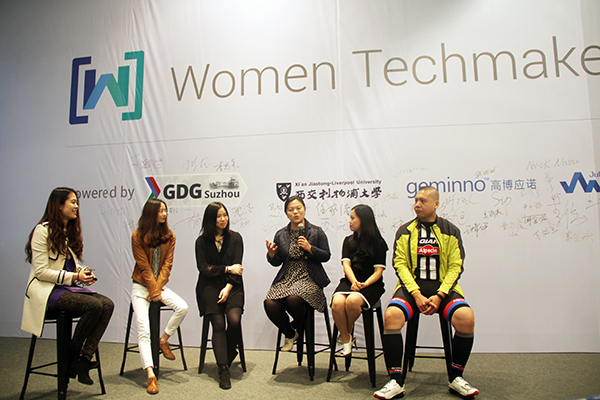 "Women Techmakers" is Google's global program and brand for women in technology. Kicked off in 2012 by the VP of Google Megan Smith, Women Techmakers is now led by Women in Technology Advocate Natalie Villalobos and a global team of Googlers who are passionate about empowering women in technology through increased visibility, community, and resources.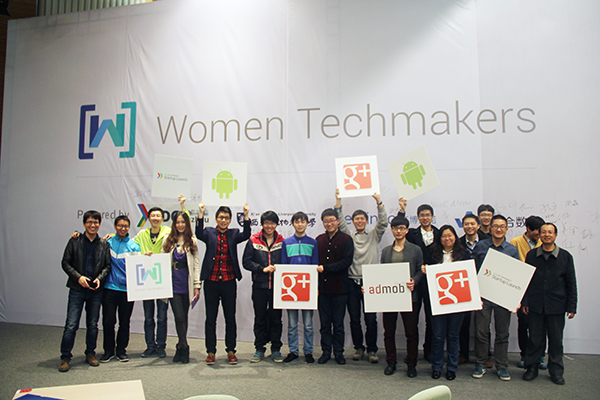 "Women Techmakers" activity is mainly powered by "Google Developer Group Suzhou" which is an open and non-profit community. Many XJTLU students served as organisers or volunteers in this activity.The organiser of "Group Developer Group Suzhou" strongly thanked XJTLU, the Department of Computer Science and Software Engineering and "Computer Science Club" for helping to organise. The event was highly praised by all the participants and they got a specific understanding about the important role of women played in the area of technical development.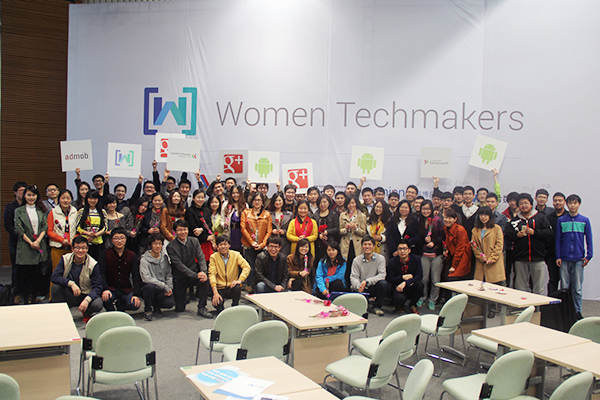 In addition, this event also provided XJTLU students opportunities to communicate with staff, investors and entrepreneurs from technology enterprises directly. All the participants expressed their interests to know more about XJTLU and some company want to get more chances to know XJTLU students.