The Year One Committee at Xi'an Jiaotong-Liverpool University (XJTLU) hosted a seminar-workshop on Effective Leadership in Student Representation in the University's Museum last week.
The event, organised by Year One Coordinator Don Eliseo Lucero-Prisno III and Ms. Jie Zhang, was a chance for Year One student representatives to get together, meet one another and to share best practices about the roles and responsibilities expected from a Year One Student Representative.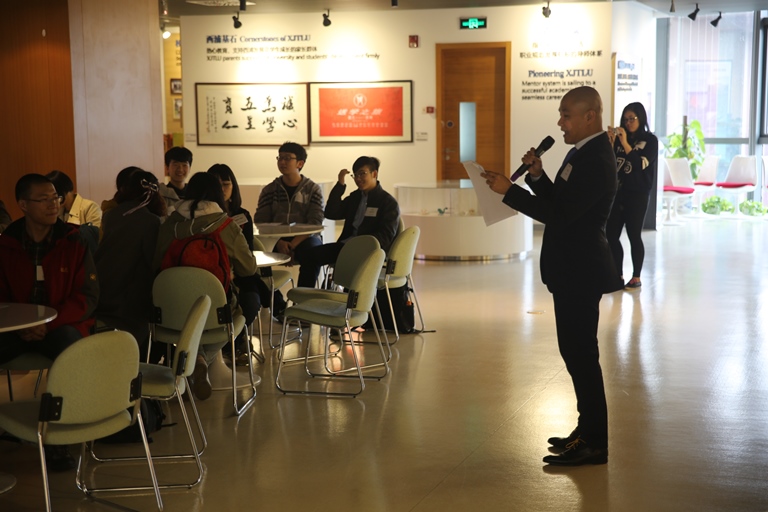 By putting students at the heart of the Year One process, Wednesday's workshop highlights the student-centred model which underpins the educational practices at XJTLU.
Dr. Lucero-Prisno kicked off the meeting by welcoming students from different departments and giving some background into the University before encouraging the students to get to know more about each other through a number of warmup games and icebreakers.
Following the introductions Dr. Lucero-Prisno then went into some depth about the role of a Year One Student Representative and the importance, among other things, of the Student Staff Liaison Committee. "The Committee is responsible for engaging with students; to seek their views on the quality of programmes, the strengths, and areas for improvement, as well as responding to other issues raised by students," he said.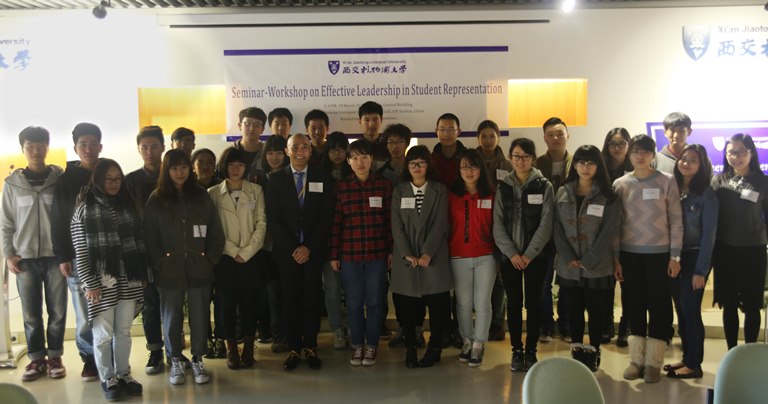 The students were also given training on how to collect and manage constructive feedback, issues relating to confidentiality and how to relay this information back to various institutions within the University. Towards the end of the seminar new committee members held a panel discussion with former representatives including a number of overseas students in addition to domestic students.
Speaking after the event Dr. Lucero-Prisno said "in this University we listen to the voice of the students as they are very important in the decision-making process as we poise XJTLU to be one of the best universities not only in this region but in the world and the student representatives are crucial in this process."