The experience exchange event named "Employer Face To Face—Deloitte Night" was held by the Young Success Partners Association (YSPA) on the evening of April 8th at Xi'an Jiaotong-Liverpool University (XJTLU). The event invited two XJTLU alumni who are working for Deloitte UK, Yanfei Zheng and Weijia Wang, and the senior manager of Deloitte Suzhou Human Resource Department, Lisa, to communicate with students and help them gain an understanding of the 'Big Four' (accounting firms around the world). Over 120 students attended the event.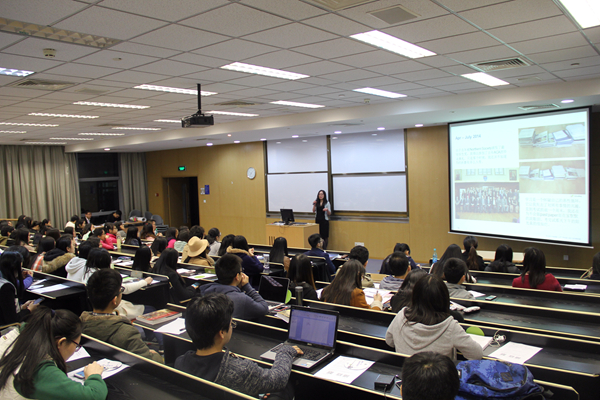 Yanfei Zheng firstly shared her experience of getting access to and working in Deloitte. She received the offer of a graduate programme from Oxford University after completing her undergraduate study and then managed to join Deloitte, UK after completing her postgraduate studies.
"In the recruitment, Deloitte value more about leadership, teamwork and many personal abilities rather than qualification certificates like ACCA," she reflected with her own experience in mind, "when you are a member of Deloitte, you will need to get some certificates, and the company will arrange some training classes for you and offer paid leave."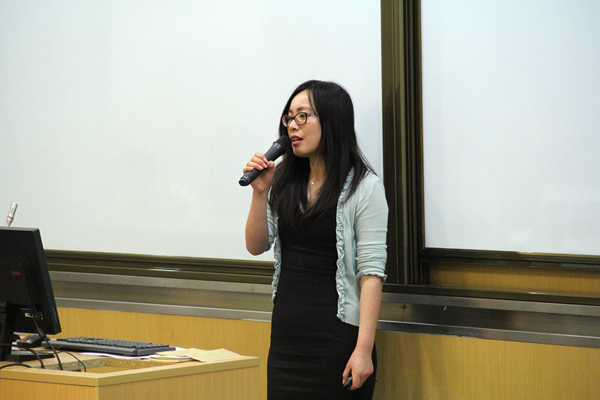 This was followed by Weijia Wang's introduction about the online job application process overseas that she went through. According to her reaccounts, an online application usually requires no professional knowledge, but instead focuses more on personal qualities. In addition, after the application, the applicant will receive a test of basic mathematical ability.
In addition, Weijia emphasised on the importance of career planning, "My experience of internship in Standard Charted Bank in Year 1 and in Deloitte Beijing in Year 2 helped me to get better access to intern opportunities in the UK. So I had received the admission letter of Ernst & Young even before Year 4 started. "
HR manager Lisa then introduced the path to join the Deloitte Club and its bonus, "now we don't have a number of XJTLUers in the club, but the enrollment rate is rather high. We are welcoming Year 2 and Year 3 XJTLU students to be a member of the Deloitte Club. Deloitte treats every university equally and pays special attention to students' comprehensive qualities."
In the question and answer session, students raised many queries about the Club and internship, online applications and leadership, the influence of certificates to job applications and some other concerns, and received detailed explanations from the guests.
After the event, Yuqi Liu, a Year 1 student majoring in Economics said, such an event helps me gain understanding of the accounting profession and offers good examples to my future career. I also learnt the importance of establishing a human network." Zeqian Liu, a Year 2 student of Accounting also reflected on her application experiences and industry knowledge from the exchange.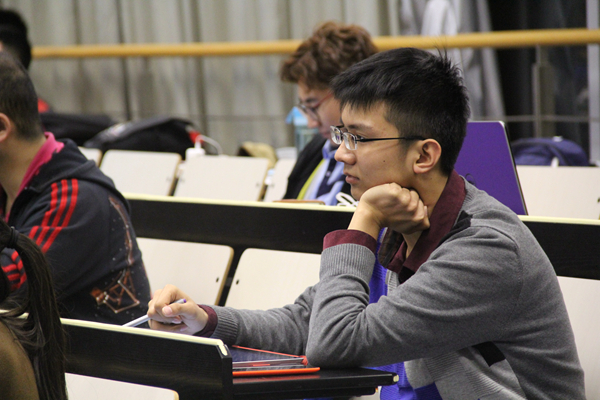 Lisa, the HR manager of Deloitte then concluded by mentioning how"No matter at home or abroad, Deloitte has given good recognition to XJTLU graduates," "for example, in the year of 2013, XJTLU had 49 students apply to Deloitte, and among them 12 ones got admitted. This admission rate was as high as 24.5%, which is a pretty high ratio compared with many traditional Chinese universities."
Lisa then expressed Deloitte's welcome to more XJTLU students, encouraging them to have a decent career plan, consider how to go about getting a desired job after graduation, and maximizing on the job application process. She also said she was looking forward to have more XJTLU students become members of Deloitte.