Scholars from Europe and China participated in the Russell Group China Workshop titled "Sustainable Cities" last week to discuss the challenge of the urbanisation of China and the potential solutions to achieve greater sustainability.
Jointly organised by Xi'an Jiaotong-Liverpool University (XJTLU) and the University of Liverpool (UoL) the workshop aimed to reflect on 3 broad research areas, urban/rural linkages, water and smart cities and drew on the strengths of the Research Institute of Urbanisation at XJTLU and the Centre for Global Eco-Innovation at Liverpool.
The workshop, opened by Vice President of XJTLU, Professor André Brown, Ms Sue Kidd from UoL and Ms Jane Zhang, the Deputy Chairman of Suzhou Dushu Lake Science and Education Innovation District, included an array of plenary sessions delivered by professors from University College London (UCL), Newcastle University, University of Manchester, Peking University, The Chinese University of Hong Kong, to name a few, and top experts from the Ministry of Housing and Urban-Rural Development of China, the United Nations Development Programme and the China Academy of Urban Planning and Design.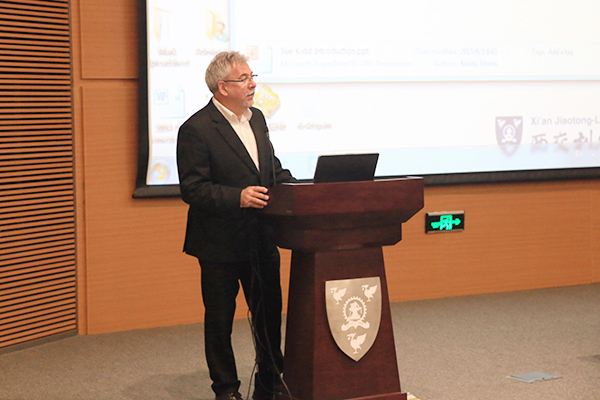 Ms Sue Kidd from the UoL explained that the workshop aimed to, "share understanding about the challenges and opportunities around sustainable cities and specific research themes; identify opportunities for new partnerships and strengthen existing ones; form and strengthen an international academic network in the sustainability field based on the solid relationship between the UK and China and develop outlines of specific funding bids, tied to priorities/specific calls of funders."During the three-day workshop, professors from China and abroad discussed on the topic of sustainable cities and its conceptualisation for contemporary Chinese cities.
Dr Giulio Verdini, Co-Director of the Research Institute of Urbanisation (RIU) at XJTLU said, "The fact that the Russell Group has selected Liverpool and XJTLU for their joint research strength in sustainable city development, and Suzhou as the hosting city, is a great acknowledgement of the quality of our research and our increasing international exposure".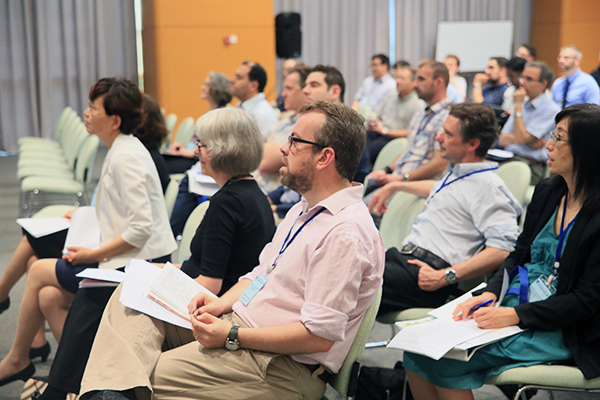 Professor Cecilia Wong from the University of Manchester shared her research on new urbanisation and its challenges in China as the first speaker of the workshop. She introduced urbanisation and urban-rural gap in China and some of the problems that have happened during the process of urbanisation, including: urban vs rural, housing reform and land use rights, and also many city diseases, such as air pollution and crowd traffic, emerged during a city's fast development.
Mr Bingdi Li from the Ministry of Housing and Urban-Rural Development of China presented on 'Urban-rural Integration and Green Circulation: Building Ecological Civilisation in Rural China' and said that the green, circulation and low-carbon development is a long-term guidance for national construction. "As a large agricultural country, China's urban-rural development should focus on rural development and enable rural development to follow the speed of urbansation", he said.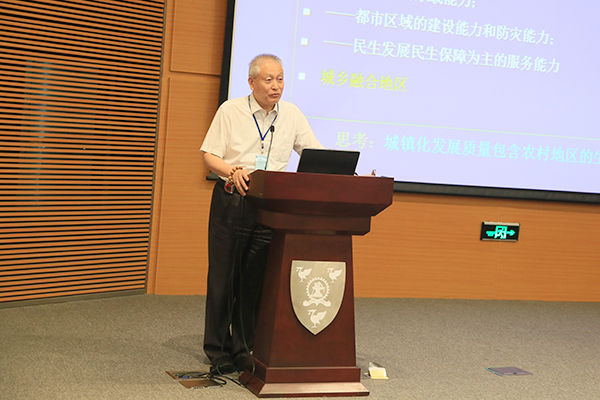 During his talk, Mr Li also emphasied that in the process of urbanisation, traditional villages need to be protected, the harmonious village settlements need to be respected and the maintenance of rural architectural characteristics is also very necessary.
Ms Samantha Anderson from the United Nations Development Programme (UNDP) introduced sustainable and inclusive urbanisation in the Asia-Pacific. She said that the specialised agency of the United Nations (UN) focusing on sustainable development, democratic governance and peacebuilding and climate and disaster resilience. She also highlighted that UNDP's objectives are to "help achieve the eradication of poverty and reduce inequalities and exclusion".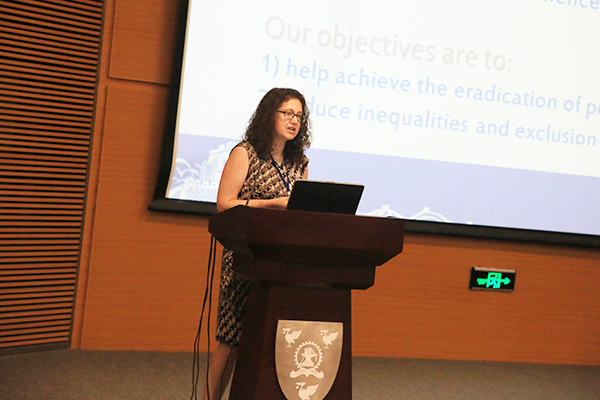 Ms Anderson introduced the challenges of urbanisation in the Asia-Pacific region, namely, inadequate, sub-standard housing, services and infrastructure, especially for the urban poor; unemployment and underutilisation of human resources; environmental inefficiencies, leading to resource depletion, pollution, greenhouse gas emissions, and waste management problems; lack of mobility and efficient transport, congestion; and weak governance systems, lack of citizen participation, corruption and bureaucracy.
According to Dr Verdini, the workshop went beyond the boundary of academia involving guests from the business community and local governments resulting in successful roundtable discussions on how to build partnerships for sustainable city development.
The Russell Group represents 24 leading UK universities including Oxford University, Cambridge University and Imperial College which are committed to maintaining the very best research, an outstanding teaching and learning experience and unrivalled links with business and the public sector.