An academic fair took place this week to help new undergraduate students at Xi'an Jiaotong-Liverpool University decide what degree programmes to choose.
The fair, which was held in Central Building, gathered members of staff from XJTLU's academic departments to present and talk to students on the different degree programmes available.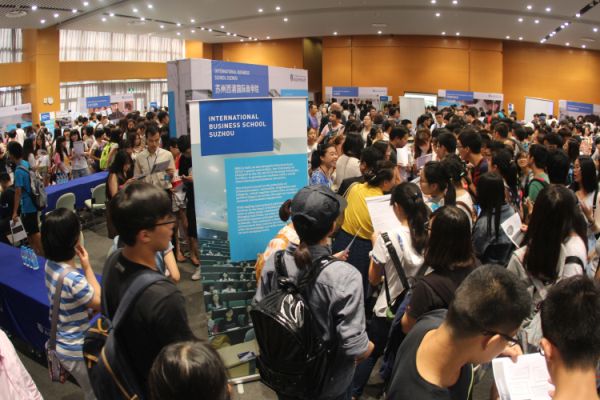 In Year One, students focus on general subject areas, such as science, industrial technology, built environment, humanities and social science, mathematical sciences and business. They choose from a range of modules relevant to the degree programme they want to study from Year Two onwards.
Some students come to XJTLU with a fixed idea of what programme they'd like to pursue, while others make the decision during their first year.
The academic fair is just part of a specially-planned induction programme, running from Monday 7 until Friday 11 September, designed to help students begin to choose which degree programme to study from their second year onwards.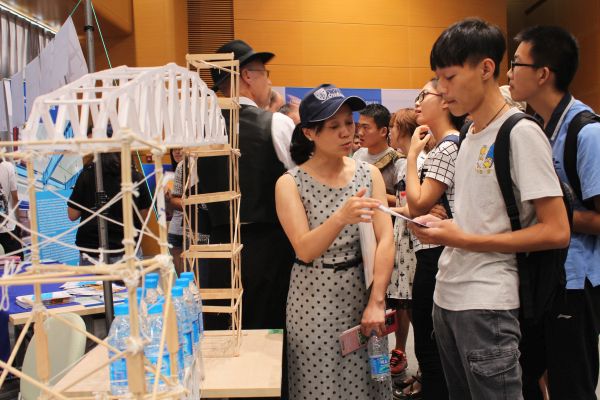 The induction programme also includes a series of special, interactive lectures that introduce the degree programmes available within each subject area, focussing on exciting developments in the field and information on career options.
The lectures are also a light-hearted and fun way for XJTLU academic staff to try and persuade students to study their programmmes.
Designed to help Year One students transition from high school to university, the two-week induction also prepares them for the coming year and gives new undergraduate students an inspiring taste of academic life at XJTLU.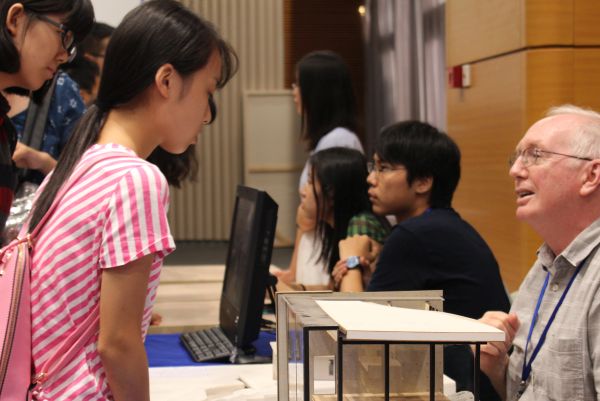 Another important element of the induction programme is the sessions introducing English for Academic Purposes, a key component of students' first year study at XJTLU.
EAP moves students beyond learning English as a language generally towards more subject-focussed study so that they learn the vocabulary and academic skills needed to study in their chosen discipline.
The introductory sessions during the induction programme also focus on critical thinking skills, autonomous learning and collaboration – all crucial skills for students to thrive in the XJTLU context.
Murray Johnson, XJTLU's Academic Events Manager, who is part of the team that organised the induction programme, said: "Students coming straight from high school might not be used to the study style here at XJTLU so the programme introduces them to key components and hopefully helps them feel at ease.
"Starting university can be a daunting experience and we want to make sure new students' first few weeks are an informative, but fun, introduction to the XJTLU community and the study they will do in the next few years."
While most XJTLU students enter into Year One, for those with relevant academic and English language qualifications Year Two entry, directly onto a degree programme, is possible.