For the fourth consecutive year, Xi'an Jiaotong-Liverpool University undergraduate architecture students achieved outstanding results at the annual IDEERS (Introducing and Demonstrating Earthquake Engineering Research in Schools) earthquake engineering design competition held in Taipei between 17 and 20 September.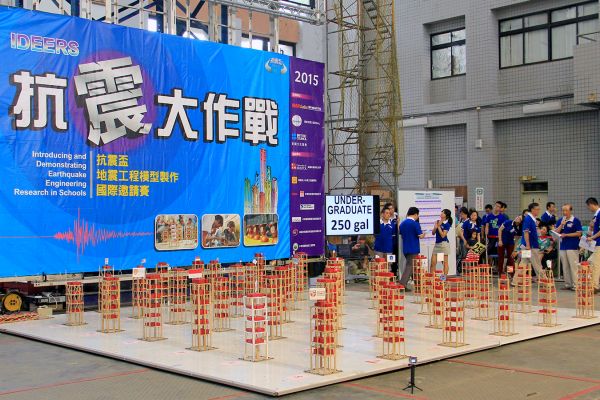 The competition requires competing student teams to construct multi-storey model towers that are loaded with steel weights and subjected to increasing earthquake stresses on a large earthquake simulation shake table at Taiwan's Centre for Research on Earthquake Engineering (NCREE) research facility.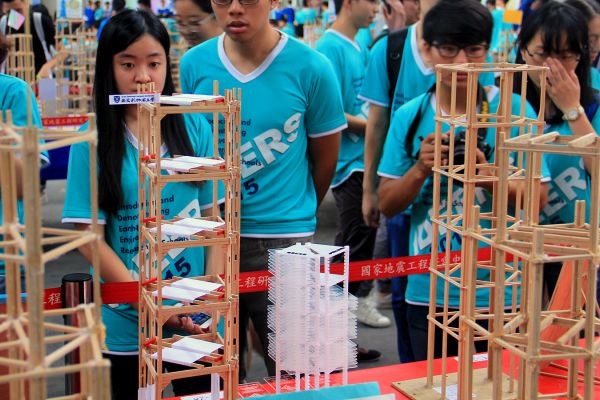 Over 500 students from numerous countries took part in the event, competing in teams of four in high school, undergraduate and postgraduate categories.
Complying with a strict set of rules including material and tool restrictions, eight XJTLU students Li Shaokang, Qian Shiyu, Yang Shihao and Zhang Xu and their support team Shao Fuwei, Li Jiaxu, Du Hanxi and Shen Xiaoya spent the summer designing, testing and improving their tower design under the supervision of Dr Christiane M. Herr and Dr Thomas Fischer of the Department of Architecture at XJTLU.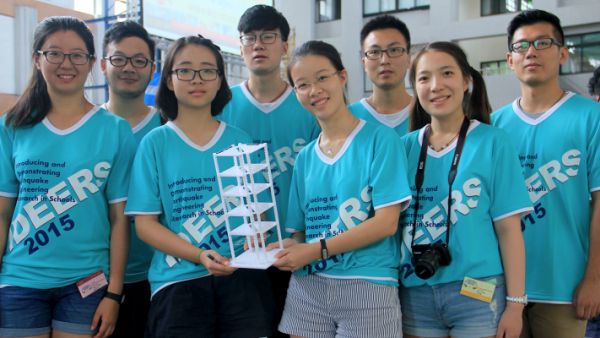 The students' hard work resulted in a first prize for structural engineering design, the audience-voted based Public Choice Award, an Earthquake Safety Certificate, and a nomination (top six) for an Architectural (Art) Design Award amongst 42 international teams competing in the undergraduate category.
The earthquake resistance of this team's design was the best of all XJTLU teams who have participated in this competition in recent years.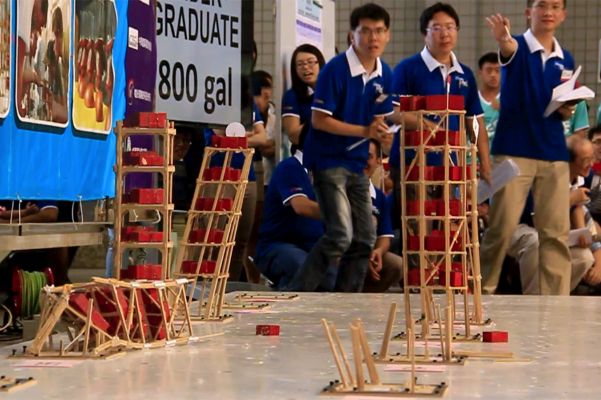 At the end of an exciting competition, student Qian Shiyu said: "It feels like a dream that we could compete so successfully amongst so many strong international engineering students. Our tower was amongst the final eight designs, carrying 15.8kg and withstanding major earthquake magnitudes. This was a great experience and we all made lots of new friends from many different countries."
Dr Herr added: "Our students not only produced a strong and beautifully executed design, they were also fantastic team players and wonderful XJTLU ambassadors, and they impressed everybody with a great dance performance during the international students' banquet."