The IBSS MBA programme is a newly launched full-time programme that comes to life with cutting-edge global business knowledge and by employing international best practices in management education. The IBSS Careers Services Team (ICST) has successfully held another event for these MBA students, i.e. Meeting the MBA Executive Mentors.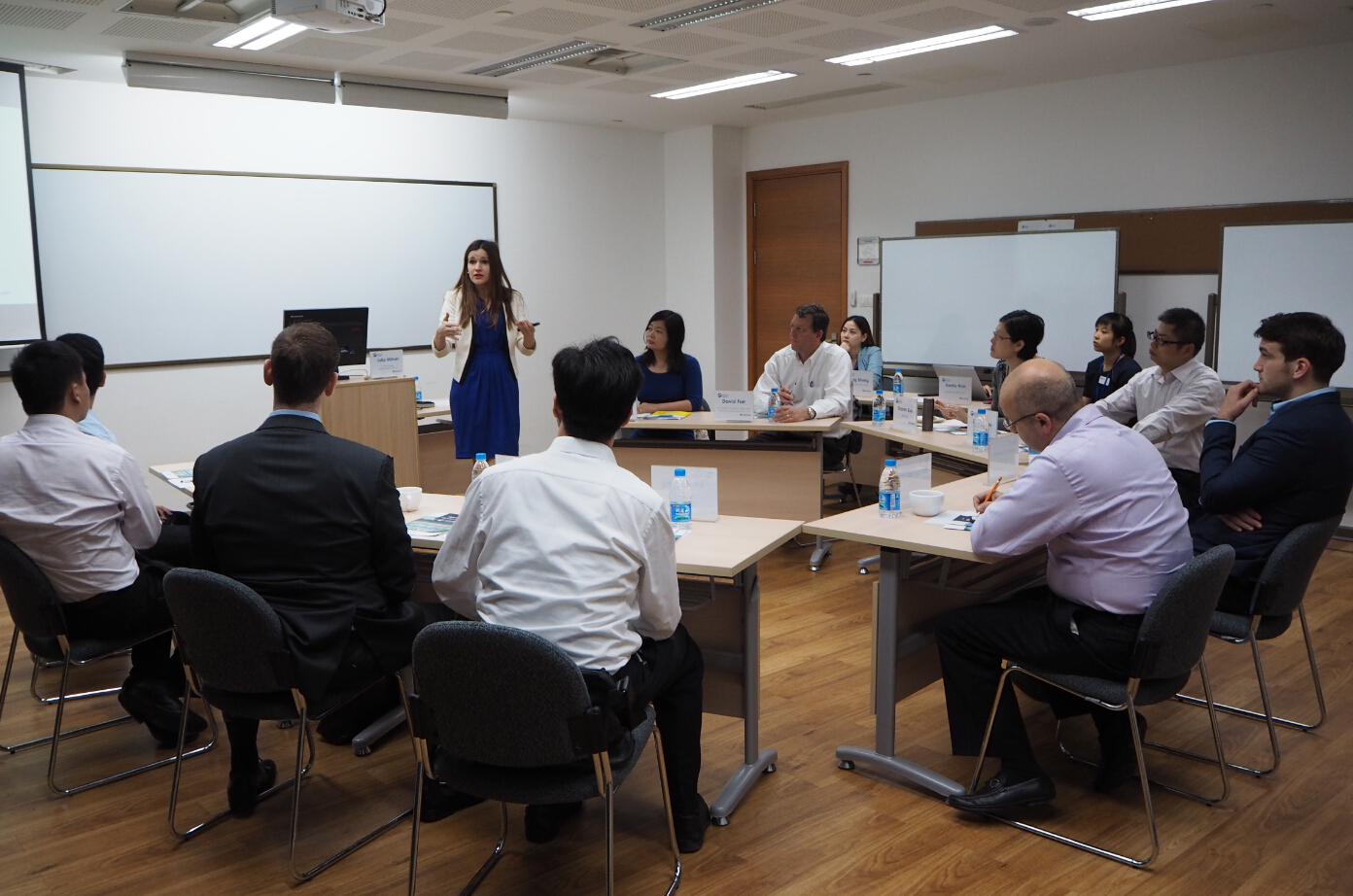 "Our MBA students come from a range of international backgrounds and they now all live in China. It is important for us to assist them to make the most out of their study." said Associate Professor Julia Milner, Programme Director of the IBSS MBA.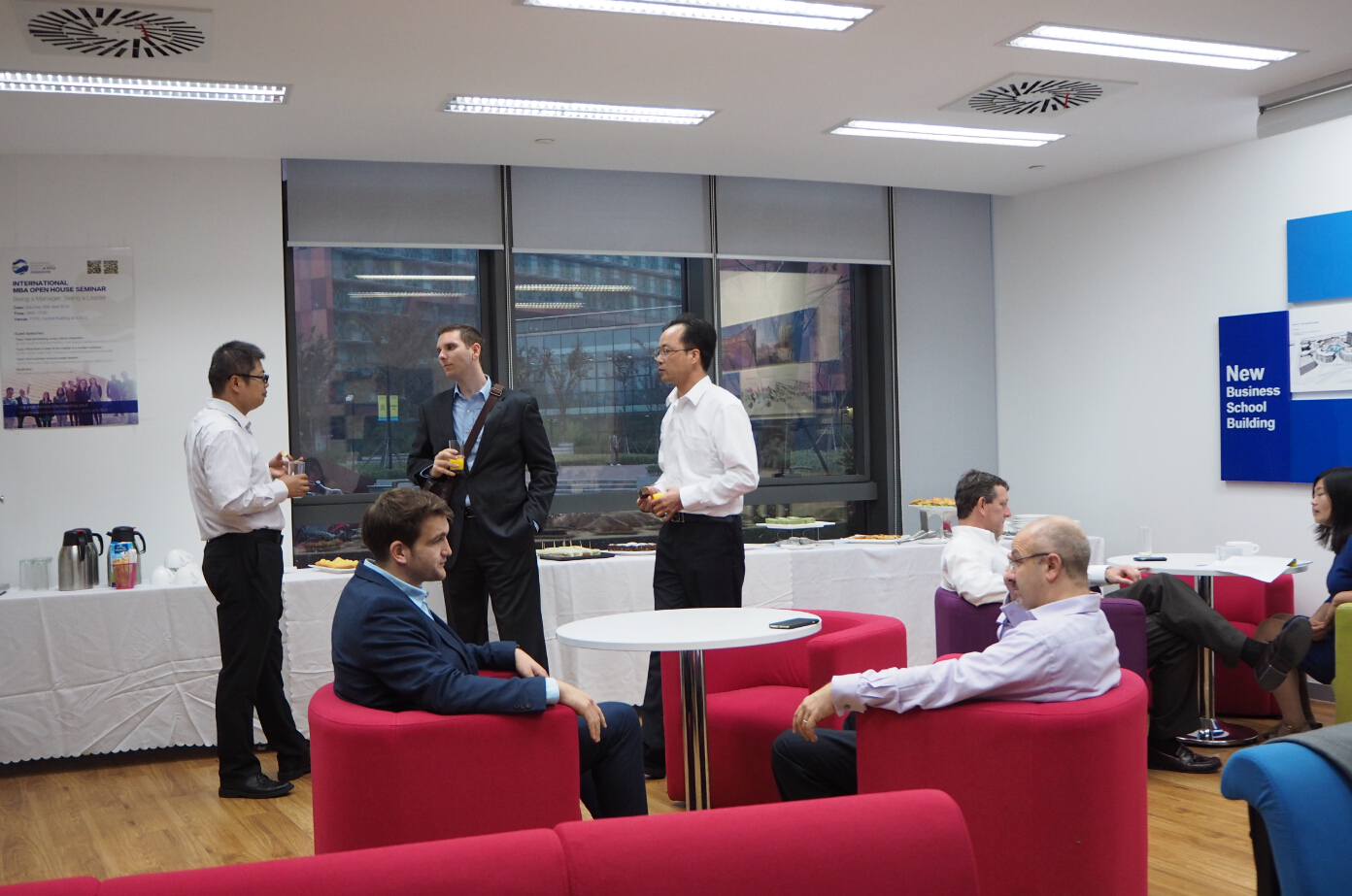 "This is the kick-off meeting of the IBSS MBA Executive Mentoring Programme. We spent a lot of time in finding the 'perfect' mentor for each of our MBA students and by looking at those initial conversations today, it looks like it worked out really well. We would like them to set up an ongoing relationship after this session."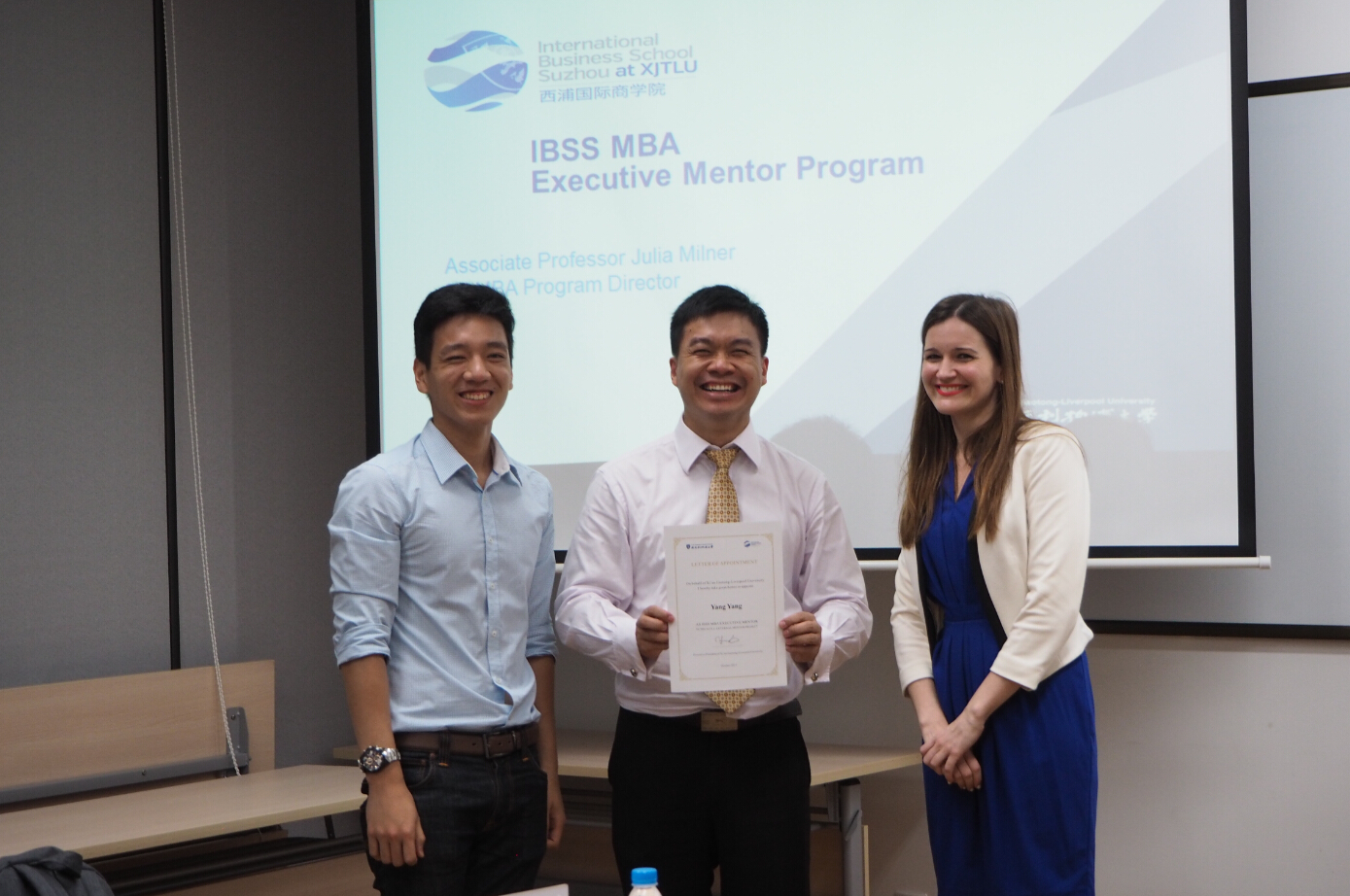 "Our students have various work experience. Now they are studying full-time. It is important for them to keep thinking about the next career step. I hope through this mentoring programme, our students can discuss their future career goals and plans with their mentors."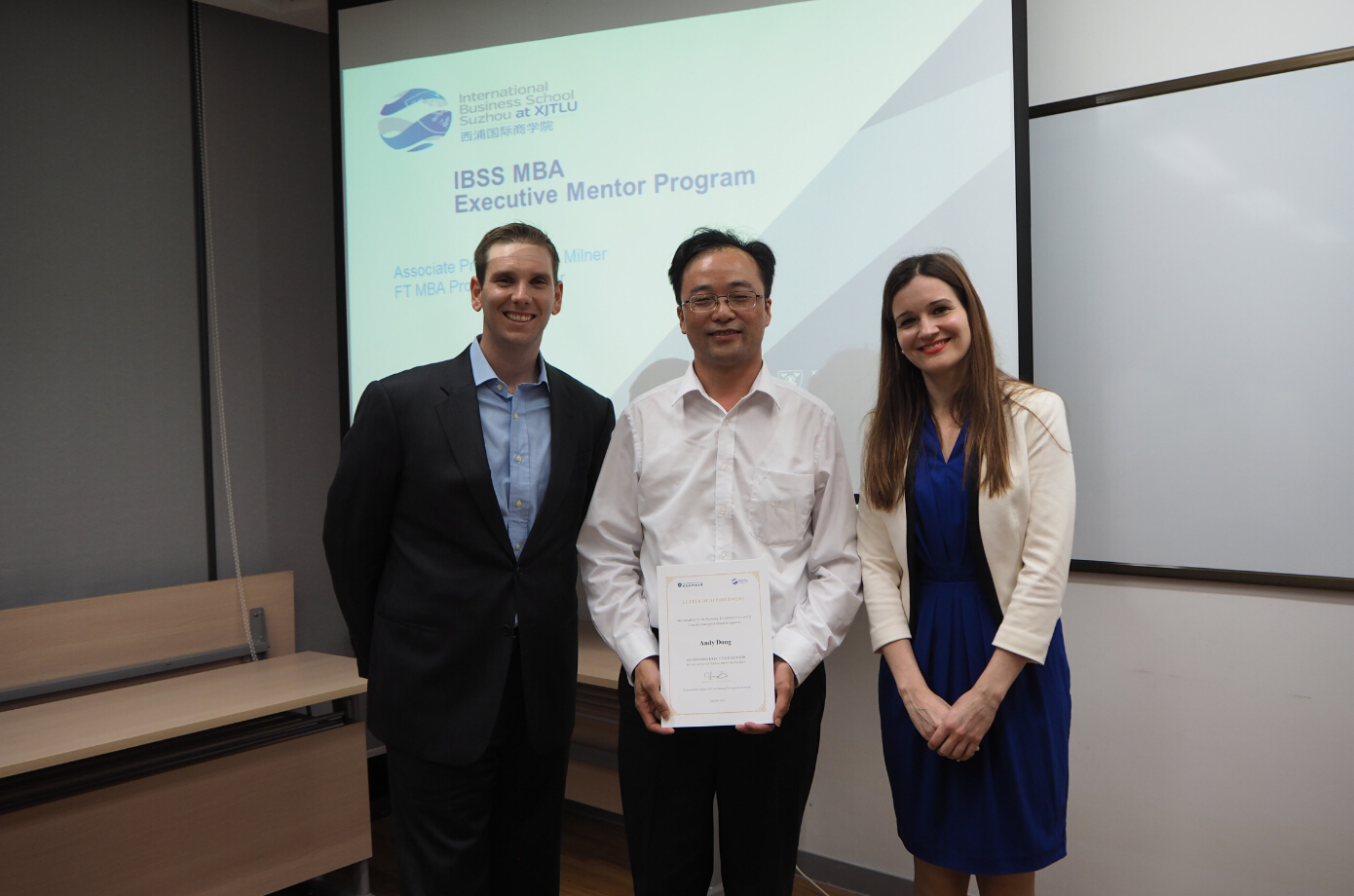 Mr. David Furr, Vice President, Purchasing & Material, APAC, AGCO Agricultural Machinery Co., Ltd is one of the mentors. Mr. Furr told us that he had benefited a great deal from his mentor in the past. "Being one of the advisory board members of IBSS, I would like to also give something back to the school. I had a great mentor when I was young. I would like to pass on the good tradition and offer help to people in need."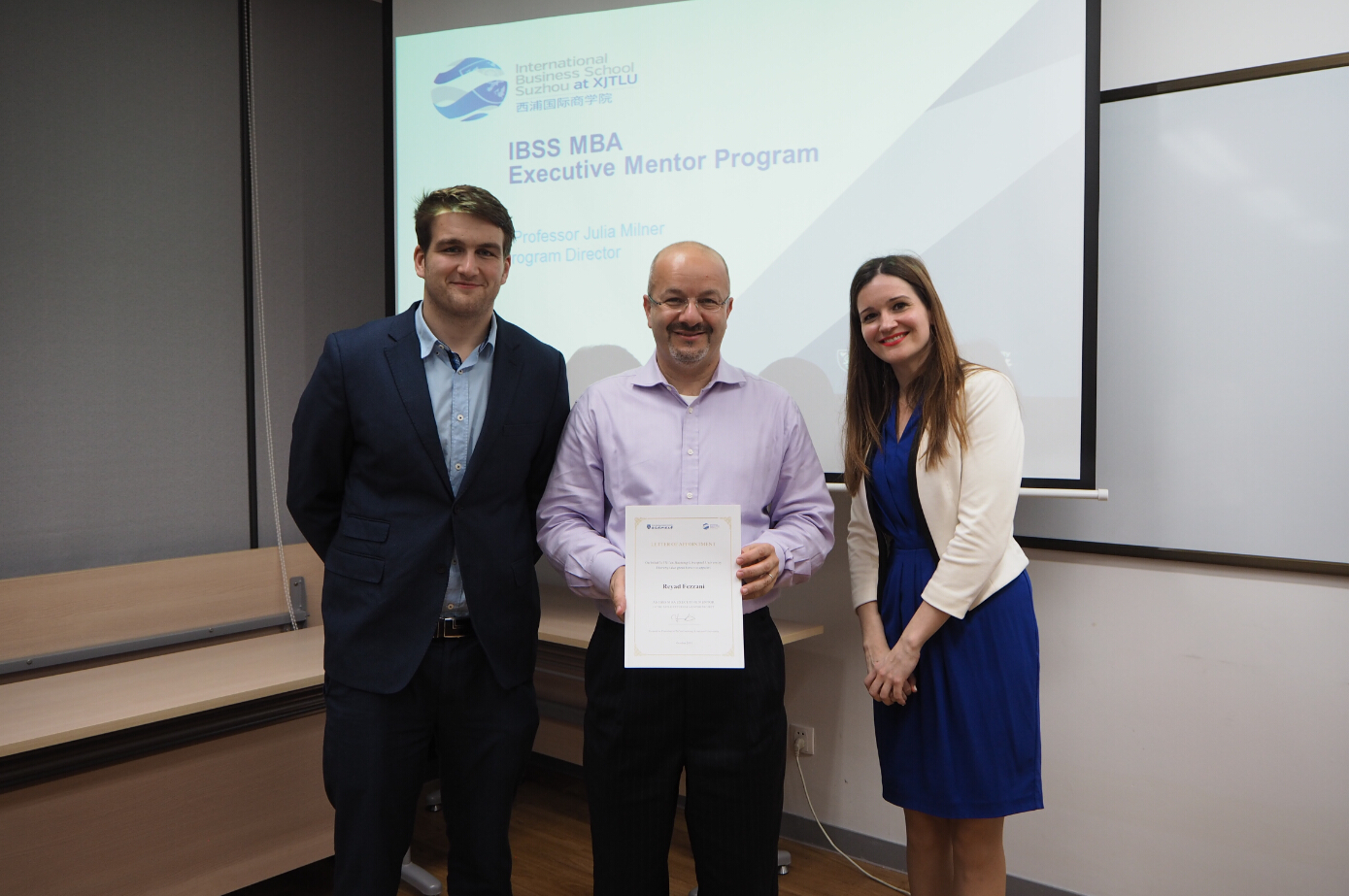 Grace Dear is one of the MBA students, she said, "I was thrilled to have Mr. Furr as my mentor. I have heard of APAC before, now I could have one of their vice-presidents as my mentor, this is wonderful."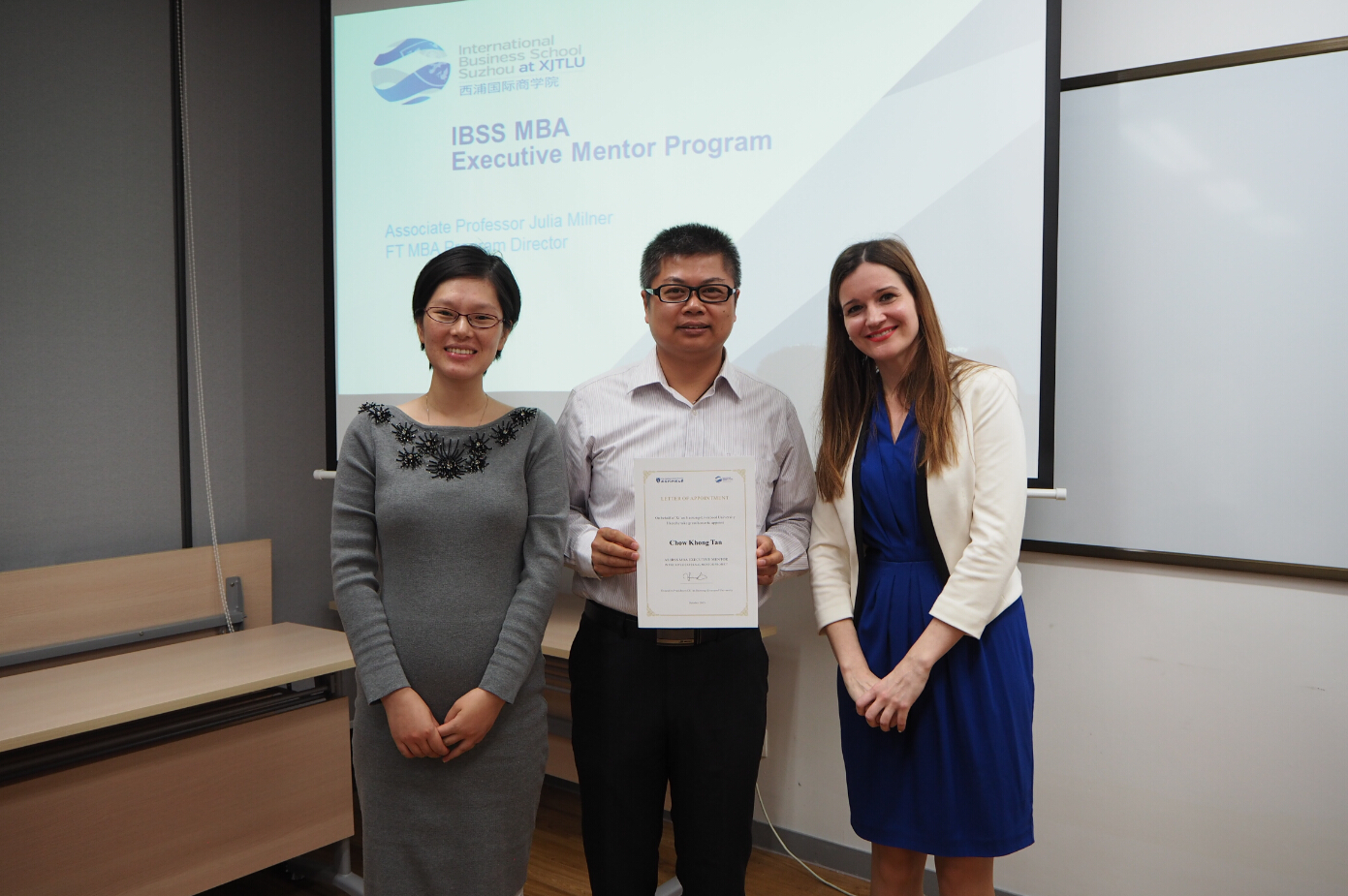 "I am not familiar with purchasing and material industry, so this could be an opportunity for me to learn something new. I feel the experience of the full-time MBA programme combined with the mentoring programme is great!" added Grace.
After the kick-off session, MBA Executive mentors and mentees will catch up on a regular basis.
2015/2016 IBSS MBA Executive Mentors:
Mr Andy Dong, Global Sourcing Leader, GE Healthcare
Mr Reyad Fezzani, Chairman & Chief Executive, Regenerate Power LLC and Energy Finance Company
Mr David Furr, Vice President, Purchasing & Material, APAC, AGCO Agricultural Machinery Co., Ltd
Mr Chow Khong Tan, Corporate VP Operation, Managing Director, Advanced Micro Devices
Mr Yang Yang, CEO, Huanqing Technology