Zhijun Luo, secretary of the Jiangsu provincial committee of the Communist Party of China, visited Xi'an Jiaotong-Liverpool University and praised the University's achievements over the past 10 years.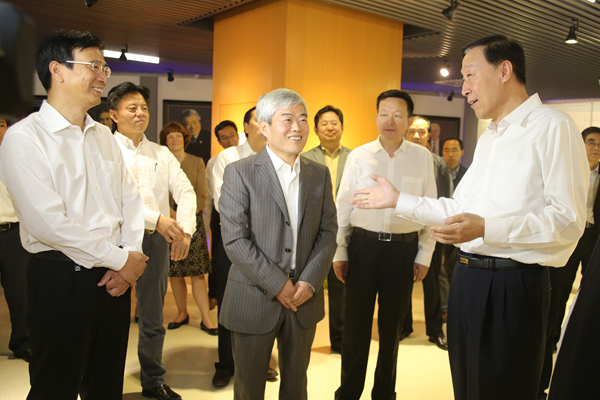 XJTLU Executive President Professor Xi Youmin accompanied Mr Luo and his delegation on a visit to the XJTLU Museum before giving a brief introduction on XJTLU's development, internationalisation strategy and exploration of education reform.
Mr Luo said he was impressed by XJTLU's development over a short period of time, highlighting the "positive impact" it has had on Suzhou Industrial Park, Suzhou and Jiangsu.
In particular, he emphasised the important role XJTLU has in developing the talent needed for China's continued economic development: "The role XJTLU plays will be more and more important, as it cultivates a large number of talents that we need.
"Suzhou Industrial Park will continuously support XJTLU together with the municipal and provincial government. I also hope XJTLU will have better development in such a promising environment," he said.
Mr Luo said he was confident about XJTLU's future development and its role in supporting Suzhou Industrial Park to meet new opportunities in innovation.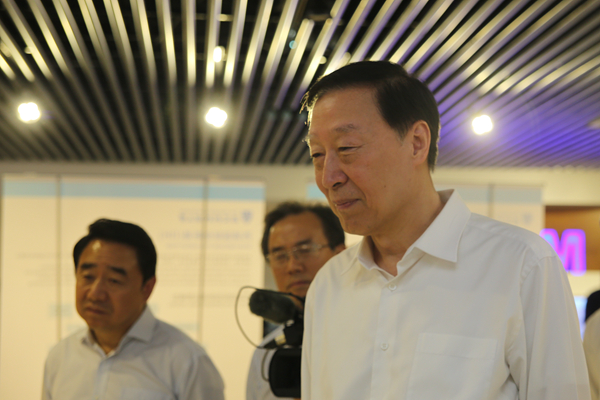 "From the larger perspective, the economy of China is developing continuously and the influence of China is also in constant ascension. This will also promote XJTLU's position in the world. Meanwhile the relationship between China and the UK is getting stronger, talents are needed during the future development of China. I am very optimistic about XJTLU's future development," he said.
His comments came as Chinese President Xi Jinping visited the UK on the first visit by a Chinese president to the country in 10 years.
During Mr Luo's visit to XJTLU, Professor Xi Youmin said: "We will keep enhancing our strengths in internationalisation and talent cultivation. When asked about the future of XJTLU, I say that I hope that in 10 years' time, when people are talking about top universities around the world, XJTLU will be one of them."