Xi'an Jiaotong-Liverpool University is set to become a major centre for entrepreneurship in China with the establishment of the XJTLU International Innovation Hub (IIH).
Launched this year, the IIH provides space for proof-of-concept work, business incubation, and collaboration opportunities for new ventures by XJTLU staff and students, as well as entrepreneurs from outside the University.
It cultivates partnerships to connect emerging entrepreneurs with China's broader innovation ecosystem and drive the creation of new businesses, jobs, and economic activity in Suzhou and the surrounding region.
Partially funded through a collaboration between XJTLU and Suzhou Industrial Park, the IHH will also be supported by private sector investors to generate a multi-million RMB investment fund.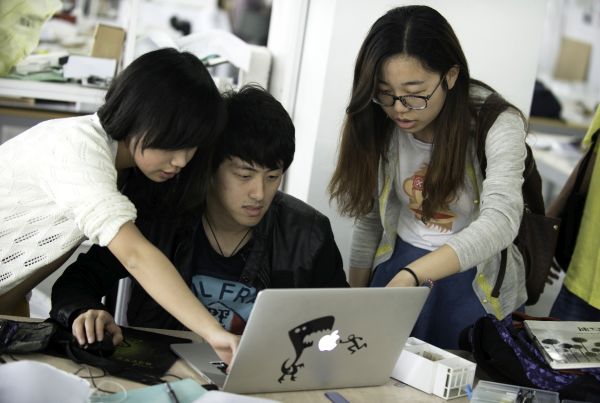 XJTLU already supports students to set up their own businesses through incubation and acceleration funds but the creation of the investment fund means students, amongst others, will be able to gain real, significant investment into their company or product.
Dr Paul Howe, Director of International Innovation Hub and an associate professor in innovations and entrepreneurship at XJTLU, said: "The International Innovation Hub is the leading initiative designed to create an entrepreneurial ecosystem at XJTLU and takes advantage of China's current focus on promoting 'indigenous innovation' and reducing dependence on foreign technology.
"We want to be in the position to support the development of practical research and products that can be commercialised. XJTLU staff and students, as well as external entrepreneurs, will be able to take advantage of the support provided by the IIH to develop new technology and generate influential new ideas."
As part of fund-raising activities for the IIH Dr Howe spoke at the recent Shanghai Funding Conference, one of China's largest finance and venture capital conferences.
The IIH also supports XJTLU's wider ambition of ensuring all students are taught entrepreneurship as part of their degrees.
"We want to instill entrepreneurial attitude into our students," explained Dr Howe. "Entrepreneurship isn't just about setting up your own business, it's about being innovative and having the ability to generate new ideas and thinking. This is not only good for an individual's career prospects but helps drives economic development."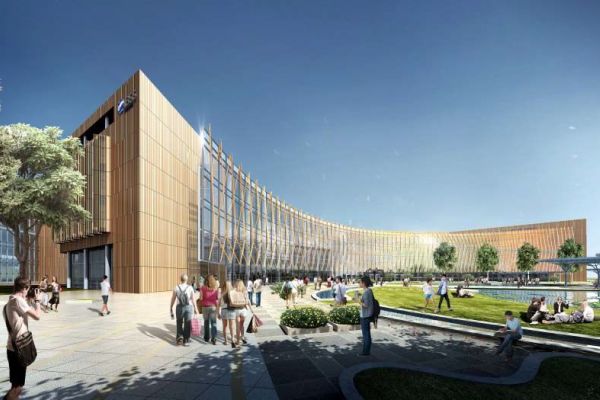 The IIH will be headquartered on the new XJTLU South Campus development, due to be completed in part next year.
The building will feature a hackerspace and fablab, as well as incubation and acceleration spaces where staff, students and external stakeholders can experiment with technology, collaborate and generate ideas for business and products.
Other activities supported by the IIH include networking and seminars, such as the Innovation and Entrepreneurship Fridays events, which gather entrepreneurs and industry leaders for public talks. Last week's session featured Peter Davison, an early-stage investor in PayPal and Larry Kwan, a social entrepreneur who is using art to foster entrepreneurship in Hong Kong.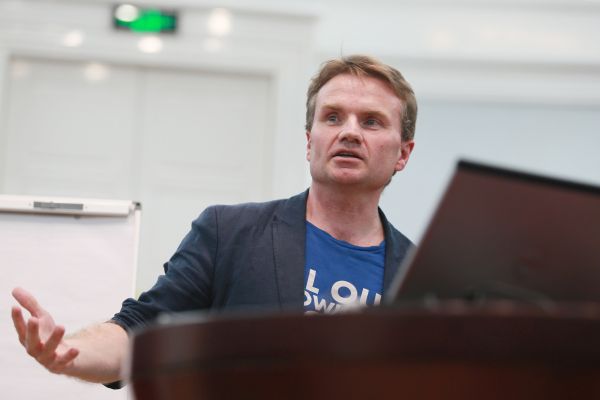 The IIH has strong links with the Jiangsu government's initiative to create a national innovation demonstration area in South Jiangsu, while the IIH's development comes as Suzhou Industrial Park has been announced as China's first area to carry out a comprehensive pilot programme on open innovation.
Dr Howe said: "The Chinese view innovation as critical both to the domestic economy's long-term health and to the global competitiveness of Chinese companies.
"The creation of the IIH's multi-million RMB investment fund will further enhance Suzhou and the south Jiangsu region's reputation as the 'Silicon Valley of China' and support China's ongoing economic development."