A joint symposium aimed at building collaboration in fundamental biomedical science between Xi'an Jiaotong-Liverpool University and Suzhou Institute of Systems Medicine took place today.
The event, which was co-hosted by the Department of Biological Sciences at XJTLU, was intended to foster ways for the two institutions to work together and featured presentations on a range of bioscience-related research.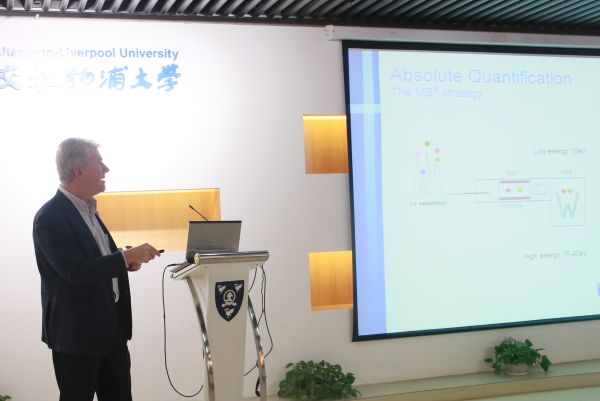 Researchers from XJTLU and ISM have already been having monthly seminar meetings, as well as having begun joint supervision of doctoral candidates, and the joint symposium was a continuation of the collaboration.
Suzhou Institute of Systems Medicine is a joint initiative between the Chinese Academy of Medical Sciences and the local government of Suzhou Industry Park and Suzhou municipality. It seeks to exploit systems biology and translational medicine approaches in order to develop research into medical and healthcare problems.
The Department of Biological Sciences at XJTLU aims to make fundamental discoveries as well as to address some of the most pressing challenges facing society.
Professor André Brown, Vice-President for academic affairs at XJTLU, opened the event, stating that it was an important way of building the existing partnership between the two institutions, and promoting research collaboration and exchange of graduate students.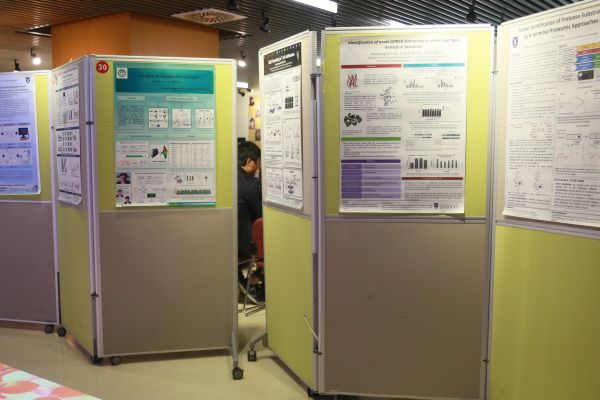 "We're looking as much as possible to promote research collaboration, share our expertise in education and facilitate new technology training and transfers as the partnership develops," he said.
"The University has been very successful and one of our successes comes about by good collaboration with strong partners, so I'm really hoping this symposium will provide an excellent opportunity for us to know more about us each other and to plant the seeds for an exchange that I'm sure will be beneficial on both sides."
Researchers from XJTLU and ISM presented seminars and posters on a wide-variety of work, including investigating new drugs to combat tuberculosis, work on understanding the genetic evolution of the influenza and ebola viruses, and research focussed on treatments for cancer.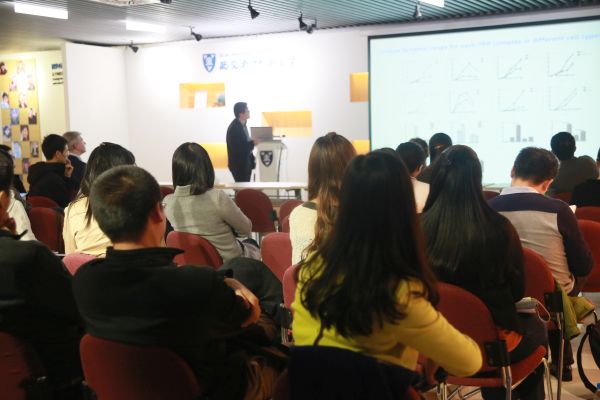 Dean of Research and Graduate Studies at XJTLU Professor David O'Connor, himself a prominent biological scientist who is actively engaged in research at XJTLU, spoke about the importance of collaboration to research, especially fundamental biomedical science and their applications.
"If you take mutual advantage of people's complementary strengths, then you can see further and hopefully progress more than you might do individually. I think it's fair to say that we're both relatively small institutions at the moment, we're both growing and I'm hoping we can grow together and that as we develop we can recognise each other's strengths and capatalise on them so that we can both really put Suzhou on the map," he said.