Ahead of COP 21, the UN Climate Change Conference to be held in Paris in next month, student delegates Mia Oenoto and James Guo are calling for their fellow students to come forward and express their views at the Climate Change and Health Conference this Saturday 21 November at Xi'an Jiaotong-Liverpool University.
A poster was placed in the Central Building Library entrance earlier this week, inviting students to 'tag' their responses to the question: "What can we do toward climate change?" Responses have been varied, some serious and heartfelt, some humorous.
"If you're serious about climate change, if you have something to add, if you want to raise your voice, come and give your opinion," said Mia, who is from Indonesia.
"Now is the time. If you don't believe climate change exists, we also want to hear your opinions. We can learn from each other."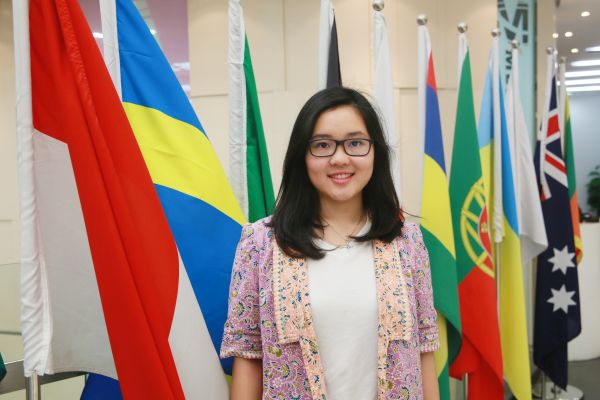 The poster was installed to promote Saturday's conference, which will feature talks in the morning from academics and experts in the field of climate change. In the afternoon, James and Mia will lead a workshop to write a Youth Declaration on climate change which will be taken byMia to the international Conference Of Youth to be held in Paris three days prior to COP 21.
Saturday's conference will take place in the Science Building Lecture Theatre SA169, with lectures from 9am to 1pm and the workshop to write the Youth Declaration from 2pm to 4.30pm, with all XJTLU students invited to attend.
Undergraduate students Mia and James, who are both from the Department of Environmental Science, will represent XJTLU at COP21, where delegates from than 190 countries will discuss reducing greenhouse gas emissions that pollute the air and contribute to global warming.
It follows a similar summit in Copenhagen in 2009, which resulted in a set of global agreements that many felt fell short of what was needed.
"Copenhagen was definitely a failure," said James. "Compared to the previous COP20 meeting in Peru, media attention for these talks seems to be less, but the talks are actually more important this year."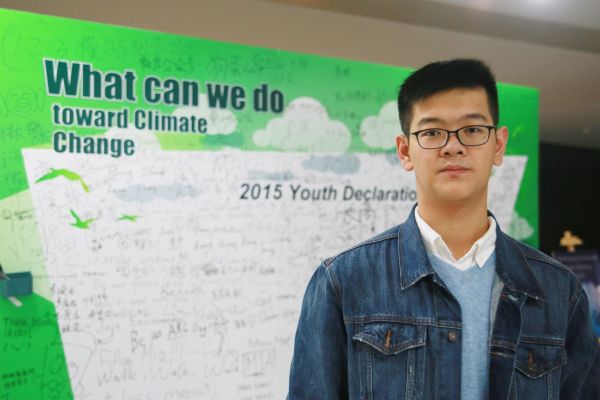 Mia agrees, adding: "Some people view COP as a fancy conference for a few lucky people to attend. But it's serious. I'm afraid about what will happen if we don't decide on some major changes to the Kyoto protocol this time around.
"But all we can do is try our best, and I'm hopeful that due to changes in the decision-making process this time, there should be more real action following the conference."