A team of XJTLU students took part the largest and most prestigious university competition on financial markets in China.
Twenty IBSS MSc Investment Management and undergraduate students from various XJTLU departments participated in the "Great Wisdom Cup" National University Stock Competition.
IBSS students Qian Jing and Ruoxing Kang both won third prize nationally.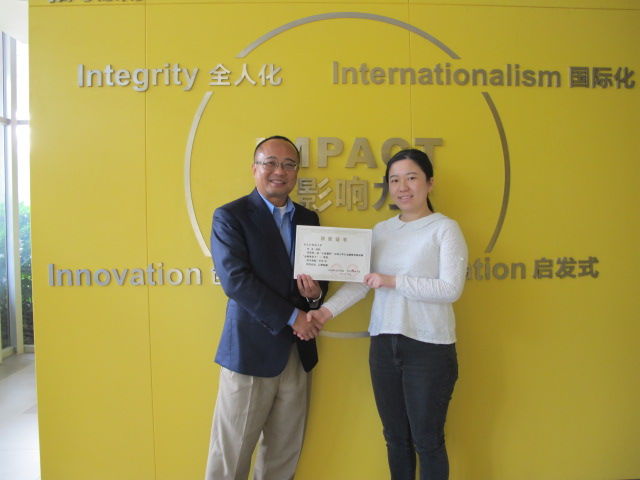 This year, the competition attracted more than 300,000 students from 1,500 universities and colleges across China. Less than 1,000 students won first, second, third and consolation prizes.
The competition is jointly sponsored by the School Department of the Communist Youth League's Central Committee and the Secretariat of the National Association of Students. It is organised by Great Wisdom, a leading online financial information service provider.
The XJTLU team was coached by associate professor Qi Deng and Dr Jie Zhang, both quantitative finance and financial econometrics experts at IBSS. They were also awarded a third prize for coaching and team supervision.
"This competition offered a great opportunity for our students to apply the theoretical knowledge they acquired in the classroom in a real trading environment. The results demonstrate the quality of IBSS-XJTLU's finance education, as well as our academic staff's dedication to student success," said Associate Professor Deng.