Students and locals gathered yesterday for a celebration of international food and culture at the fourth Suzhou Dushu Lake Foreign and Chinese Culture Carnival. There was singing, dancing, and a feast of food from around the world, with international students mingling with the local community in an evening of fun and culinary exploration.
The event was a collaborative effort between Xi'an Jiaotong-Liverpool University, GIST International College, Renmin University, and other educational institutions and was staged at the International Student Service Centre near Wenhui Plaza.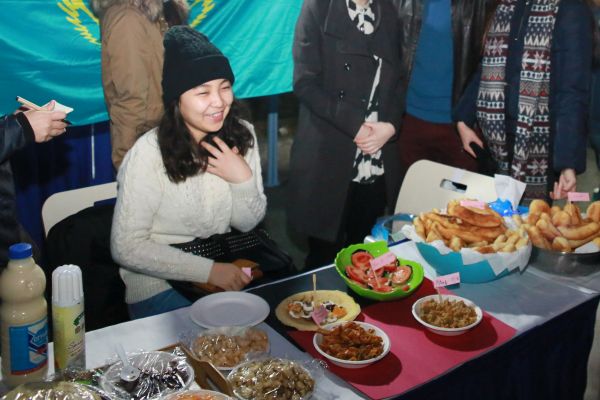 Students set up their stalls from 4pm with diners gathering an hour later. XJTLU was represented by two stalls ran by Indonesian and Nepali students. Sammy, a first-year student from Nepal studying sustainable development, said, "We were informed about this event by International Student Recruitment and Support, and were happy to take part to give people a taste of Nepali cuisine. ISRS provided us with RMB 1,000 for supply costs and we spent a further RMB 1,000 of our own money to prepare a real feast!"
The Nepali food stall had spiced fried chicken, potatoes, and sugary masala chai. Opposite, Kazakh students were selling pasta, chicken fried rice, and grilled aubergines topped with garlic and tomato, and nearby Japanese students had prepared some clear jelly desert balls. XJTLU's Indonesian students sold traditional Indonesian snacks and painted their faces with the red and white of Indonesia's national flag.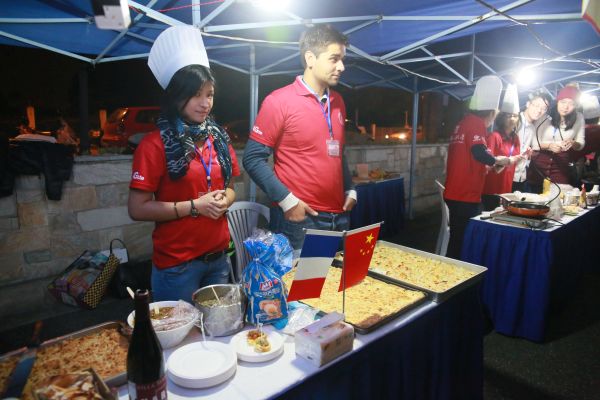 Throughout the evening, students and locals were given a taste of the performing talent of the local student community, with dancing from a K-pop style girl group, a rendition of the Chinese song 'Yueliang Daibiao Wode Xin' by a French female student with a Chinese student accompanying her on pipa, rock songs from GIST International College band Imperfection, and several other performances.
Panaché, an international student at XJTLU, gave a spirited rendition of an Adele song. She said: "I was really nervous but it was OK once I got into it. I didn't try any food yet because of nerves! Now I'm going to try everything."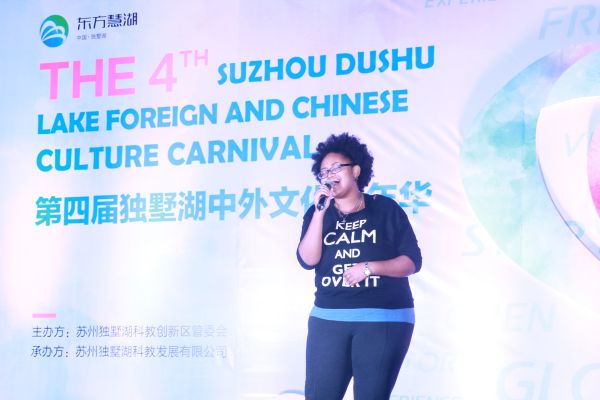 On the northern side of the grounds, German students from Soochow University had brought draft Paulaner beer, sausages and pretzels from Suzhou's prestigious Kempinski Hotel. Nearby, French students from Renmin University were selling crêpes, baked egg and tomato omelette, potato gratiné, apple pie, various cakes, and imported wine.
"I like this event," said Timur, a Kazakhstani student at GIST and drummer of Imperfection. "It's good. It's quite fun. I can see a lot of my friends here. We performed. People were happy. You can try other cultures' food. Even beer!"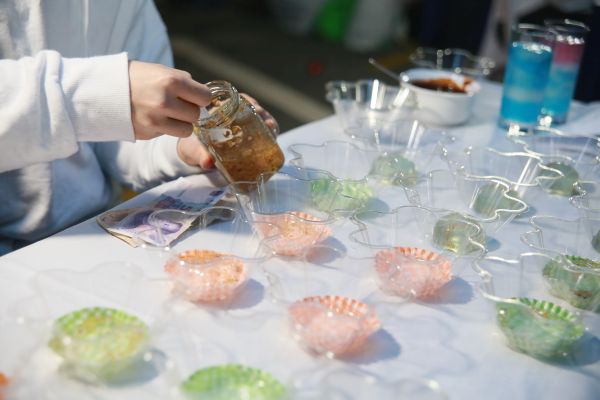 Toward the end of the night, international students from Africa took to the stage for an impromptu rap and dance show, inspiring cheers and dancing from the crowd.