Future collaborations and opportunities were explored during a senior-level delegation visit from Trinity College Dublin to XJTLU.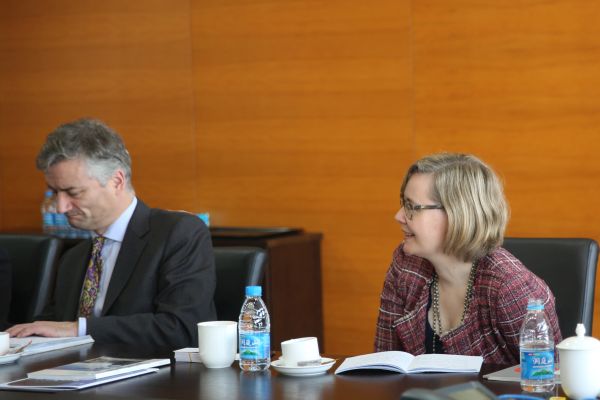 Reflecting on the significance of the visit, XJTLU Executive President, Professor Youmin Xi, said: "Although compared to Trinity College Dublin's history of more than 400 years, XJTLU is in its infant stage, we still have many common interests, such as research collaboration, innovation, technology transfer and student exchange.
"I look forward to welcoming Trinity College Dublin exchange students on our campus next year."
Professor Xi and Vice President for Academic Affairs Professor André Brown welcomed the delegation which included: Provost/President Dr Patrick Prendergast, Director of Internationalisation, Global Relations, Sinead Ryan, Associate Director, Trinity Development and Alumni, Simon Williams, and Professor of Civil, Structural and Environmental Engineering Professor Biswajit Basu.