The eighth annual Xi'an Jiaotong-Liverpool University Short Film Festival awards ceremony was held, with student filmmakers recognised for their work.
Outstanding work from 20 teams who made films in the past several months was selected for the awards. The films focussed on themes such as love, friendship, community, and campus life.
Watch a compilation of the year's nominated films.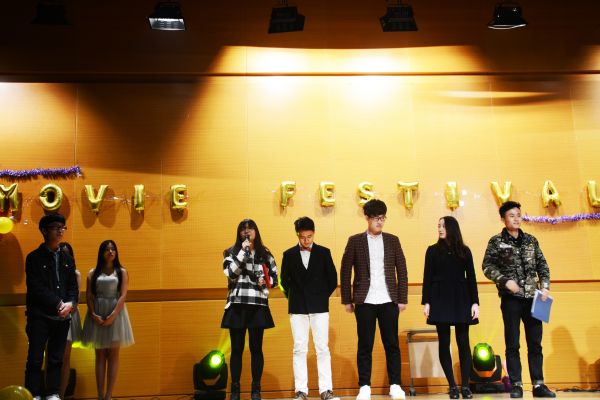 Awards for best music, cinematography, editing, screenplay, best supporting actors, leading men and women, as well as the top three films were presented. Different teams received awards for their varied achievements, from excellent acting to outstanding music.
Ultimately, V Group won the prize for Best Film for "Confessions Apocalypse". The horror film features a gripping storyline, heartfelt acting and elaborate post-production.
After winning the prize for Best Director, first year business administration student Yangxuan Ou said: "Although looking at clips of footage with actors brings many problems during the film production process, I still enjoy it very much because it's a way to express my ideas. Thanks to the XJTLU Film Club for providing this platform for me."
The event also featured performances from the Sound Club, Yu Feng Skating Club, and the four departments of the XJTLU Film Club, which added to the lively atmosphere of the awards ceremony. There were also plenty of snacks, cakes and drinks on offer.
The event was organised by the XJTLU Film Club and a lot of preparations were conducted before the festival, such as screenings and voting sessions.
President of XJTLU Film Club Haopeng Zhu said that the event was based on traditional awards ceremonies: "To attract a greater audience to the show, the performers really tried to do their best.
"Compared to previous years, the eighth Film Festival brought innovations such as online booking, and earlier shooting, which aimed to encourage the members of different teams. We will also hold other events in the coming year to improve the Film Club's standing as a social platform."