The Research Institute of Urbanisation at Xi'an Jiaotong-Liverpool University held its first open forum on the subject of smart cities.
The forum was opened and chaired by Dr Giulio Verdini, co-director of Research Institute of Urbanisation, who outlined the importance of 'smartness' in city management as an opportunity to rethink the urbanisation of China in more qualitative and sustainable terms.
Professor Klaus Kunzmann, formerly Jean Monnet Professor of Spatial Planning in Europe at Technische Universität Dortmund, and honorary professor at Bartlett School of Planning at University College London, gave the opening keynote speech on the enticements of the smart city paradigm, presenting the positive and dark sides of smart cities.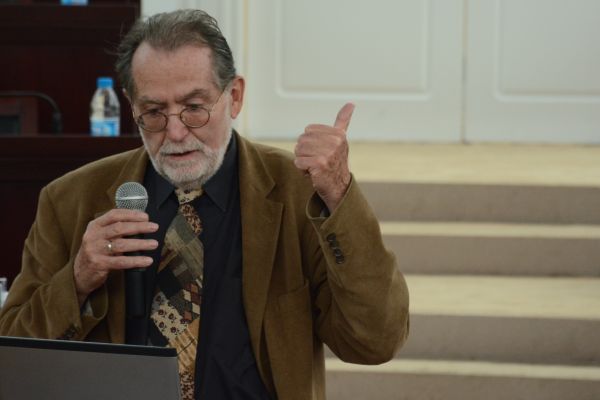 His was followed by a presentation by Xiaoxiang Qiu and Yijia Zhu, chief planner and assistant planner respectively at Singapore SCP Consultants Pte Ltd. They shared SCP's experience of building smart cities in Zhenjiang, a county-level city of North Jiangsu, where the Singapore Smart City concept was implemented. They have also worked in Suzhou, where the concept of smart cities has been implemented for tourism development.
The last speech of the session was given by Dr Sanghyuk Lee, Director of the Centre for Smart Grid and Information Convergence at XJTLU, who introduced the development history of the research institute since July 2014.
During the vivid discussion sessions that followed a range of topics were covered and many concrete suggestions were made. In particular, Professor Kunzmann advocated for a serious commitment of the academic community in evaluating the real costs and benefits of smart city policies. Dr Verdini spoke of the need for closer cooperation between the private sector and universities in achieving this goal, and supporting meaningful and effective public policies.
More than 30 participants attended the forum, including Suzhou Industrial Park Planning and Design Institute, ART Group Co. Ltd, Suzhou Industrial Park Trirun Investment Holding Group Co., Ltd, Suzhou Industrial Park Planning & Construction Bureau, the Architecture and Planning Design Institute of Soochow University, Digital China, HKUPI, Singapore JURONG International, as well as staff from International Business School of Suzhou, the Departments of Architecture, Electrical and Electronic Engineering, Urban Planning and Design, and the newly established Research Institute of Smart and Green Cities.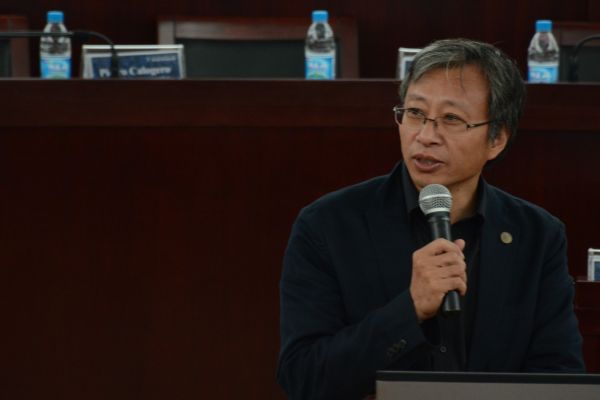 The event was coordinated by Dr Ying Chang and received great support from the Department of English, Culture and Communication, with the Translation and Interpretation Society providing bilingual handouts. In addition, student volunteers from two departments provided simultaneous translation adopting innovative information and communication technology tools, in the spirit of the forum.
The Research Institute of Urbanisation was established in 2013 to strengthen research into sustainable urbanisation at XJTLU. The current Chinese urbanisation process requires interdisciplinary research and collaborations among university researchers, policy-makers, and practitioners and the Research Institute of Urbanisation has already established fruitful collaborations with Chinese local governments as well as international organisations and the most advanced research centres worldwide.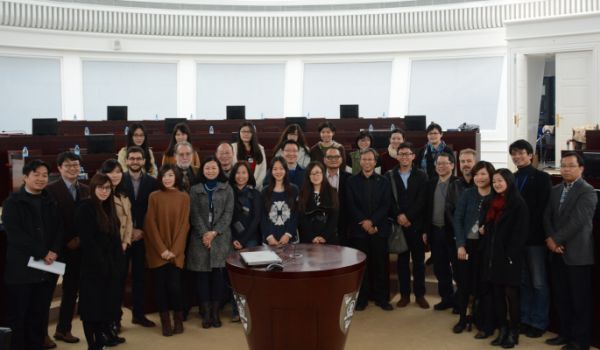 The Centre for Smart Grid and Information Convergence is an initiative of four academic departments at XJTLU with five external partners. It aims to be a central point of world-wide interdisciplinary research on the efficient management of electrical power systems, which plays a critical role in creating energy-efficient smart cities, and the study of information and communication technology as one of major enabling technologies to achieve that goal.
Singapore SCP Consultants Pte Ltd. specialises in the city and regional planning market in Asia, offering a wide range of services, including concept and master planning, development control, urban design, architectural and landscape design, tourism planning, transportation planning, infrastructure design, computerised land use systems, and training services and solutions.