The student table tennis team from Xi'an Jiaotong-Liverpool University came second in a national tournament held in Huangshan city in Anhui province.
The team, made up of first year students, took part in the Guangming Cup, a national table tennis tournament for university students, and competed against 11 other teams from universities across China over two days and five sessions.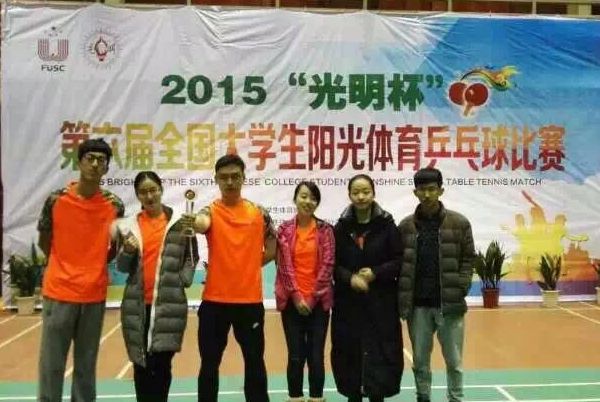 The result follows the team's win last year at the same competition, which is held annually. This year, teams from universities such as Shanghai Jiaotong, Dongnan, Jinan took part.
Under the leadership of Coach Kai Zhao the team was excited to take part in this prestigious tournament and their team spirit and supportive way of playing was credited for their strong performance at the event.
Ziqi Dong, publicity manager for the team, said: "During the competition, the team's cohesion was bolstered as members banded together, shouting words of encouragement. We believe that this was the decisive factor that gave our players confidence in their matches."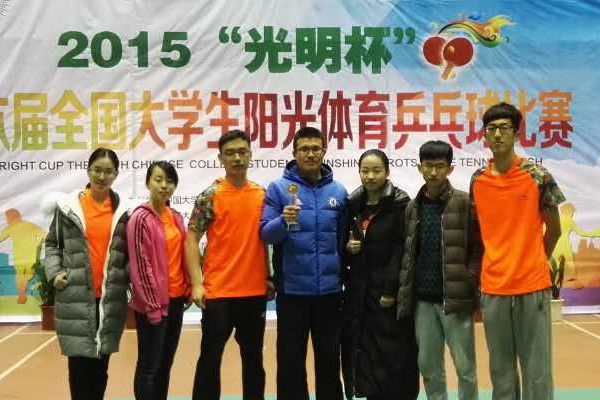 Team member Pengcheng Liu said: "Thanks for this opportunity, which was created by our teacher Bingfang Li, thanks for the patience guidance of our coach Kai Zhao, and thanks for the encouragement and cheering of our teammates. Finally, thanks to the University for the opportunity – it is a great honour to represent XJTLU at this big competition!"
XJTLU's table tennis team was founded in 2007 and is guided and coached by Bingfang Li, Physical Education Officer at XJTLU, and Kai Zhao. The team, which is a mix of Chinese and international students, trains for two hours twice a week. Training focusses on members becoming well-rounded players with specially tailored training programmes allowing individuals to improve in certain areas of play. Students on the team study a wide variety of degree programmes and manage their time in order to balance study and competitive play.
The team has represented XJTLU in many competitions over the past year and achieved much success. In the Happy Neighbourhood Cup competition, XJTLU teams were named champions as well as third place finalists, while in the fifth University Table Tennis Tournament in Suzhou held in April last year, students Chengang Wei and Kaiqin Jiang won both the men's and women's singles titles respectively.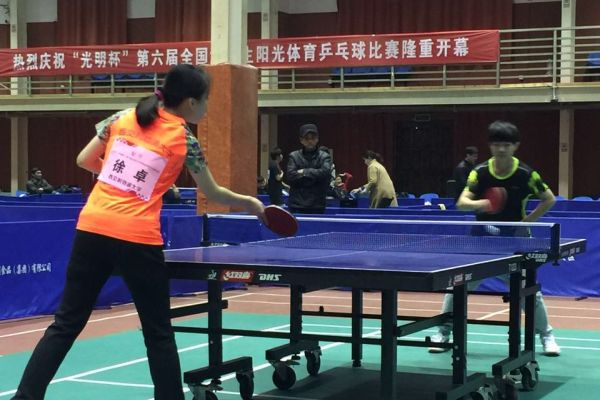 As well as their training, the team has also organised team building and outreach activities, such as inviting students from Suzhou University and Kunshan for competitions, and having an end of year dinner.
Ziqi Dong said: "Table tennis as a sport carries the dreams of our youth, so although we can't stand on the international stage, we can still win honour our school, sweat for a dream and persevere from a young age. If you love table tennis, come and join us."