Xiaofeng Dong, a postgraduate student working with Dr Tatsu Kadowaki (Principal Supervisor) and Alistair Darby (Co-supervisor, University of Liverpool), successfully defended his doctoral thesis last Friday (19 February 2016) and has been recommended for the award of PhD subject to minor corrections.
Xiaofeng's project, entitled "Molecular ecological characterization of a honey bee ectoparasitic mite, Tropilaelaps mercedesae", has had two strands of investigation. In the first, he analysed the genome of this mite and showed how it has been shaped by its parasitic life history. In the second strand, Xiaofeng has focused on analysing the TRPA1 channel of T. mercedesae, building on previous work that has identified plant-based compounds that act on this protein, thereby rendering mites unable to locate and attach themselves to honey bee larvae. The external and internal examiners were, respectively, Professor Han Wang, an internationally-respected expert in bioinformatics and genomics, and Dr Ferdinand Kappes, who is particularly interested in chromatin biology. XJTLU Vice President André Brown was also present as an observer in his capacity as representative of the University of Liverpool.
Following the viva, Xiaofeng commented: "I greatly enjoy the dynamic research environment and academic atmosphere at XJTLU. Many thanks to my supervisors and the people who helped me for my Ph.D. study in the Department".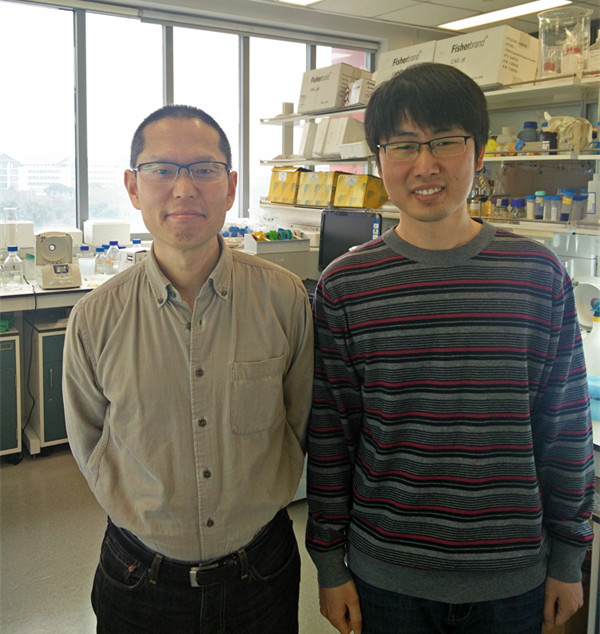 Xiaofeng and his Principal supervisor Dr. Tatsu Kadowaki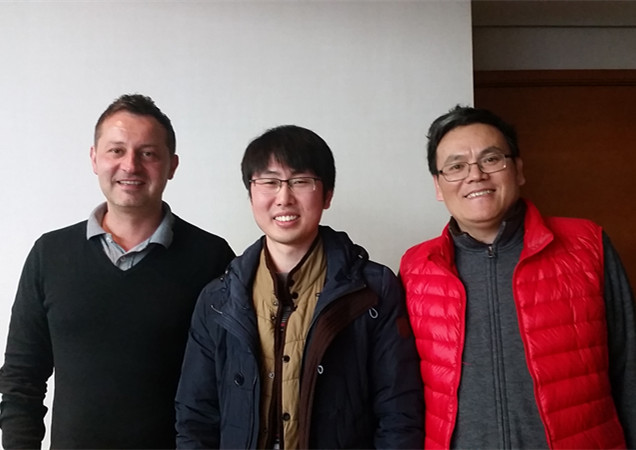 Xiaofeng after his viva with Internal Examiner Dr Ferdinand Kappas (left) and External Examiner Professor Han Wang (right)