Students from the University of Pittsburgh INNOVATE programme are visiting Xi'an Jiaotong-Liverpool University this week as part of a nine-day tour of China's cultural, industrial and economic hotspots.
The tour also includes a whirlwind exploration of Chinese culture from acrobatics, silk markets and Tai Chi to Chinese food and karaoke, with participants visiting many of the famous sights of Beijing, Shanghai and Suzhou.
At XJTLU the group were given a presentation on the University's international activities and student body by representatives from the International Student Recruitment and Support office, as well as a crash-course in how to order food in Chinese.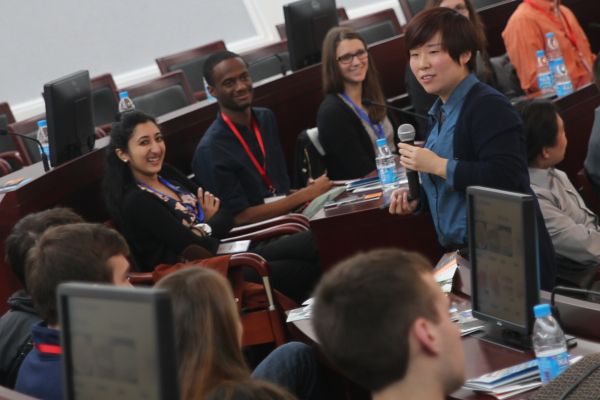 They also went on a tour of the University's campus led by current XJTLU students.
"Coming to China was a really unique opportunity," said Rebecca Roskopf (pictured below), a senior (equivalent to a Year Four student at XJTLU) in architecture and civil engineering.
"Being in a structured programme was really cool as we could go to universities and businesses and see the different interactions people have. It's much more interesting than just being a tourist."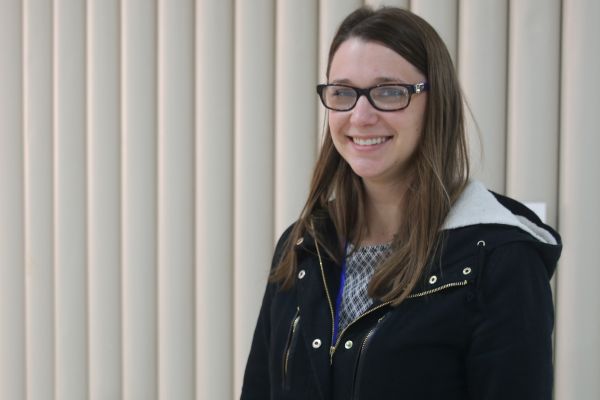 In Beijing, students visited the 798 Art Zone, ChemChina and The Great Leap Brewery. Henry Isaac, a junior (Year Three at XJTLU) in bioengineering, said of the ChemChina facility: "[It was] really cool. I liked it, very 'high-end, everything was automatic."
The journey from Beijing to Suzhou was made via China's celebrated high speed train. Here, as well as the activities at XJTLU, participants will visit several other companies including Uradio Systems, PPG and Dupont.
Students from various academic fields are taking part in the visit, including global management, bioengineering, and environmental engineering. The INNOVATE programme is part of the University of Pittsburgh's study abroad offer and aims to 'explore the relationship between technology, globalisation, and leadership' by giving students direct experience of another culture and marketplace.
Adam Mannheim (pictured below), a senior in computer engineering, appreciated the perspective the trip has given him: "We've learned a lot about global business which relates to all of our majors, including mine. I'm learning about how business is conducted overseas."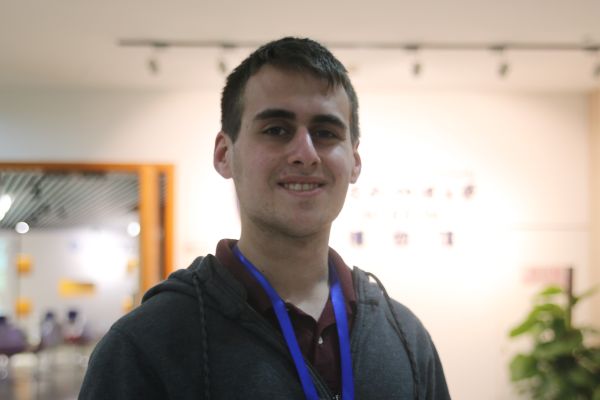 Rebecca also sees value in the programme's wide perspective: "We've gained an overarching view of different businesses and how they operate, [both] Chinese companies and international companies."
As well as the insights into global business and the Chinese market, participants have appreciated the opportunity to experience China's cities and culture first-hand: "I've been to Europe before, but never anywhere in Asia," said Adam.
"It's not as westernised here. You really get to experience another culture. Also, I'm big into history and China has thousands of years of history."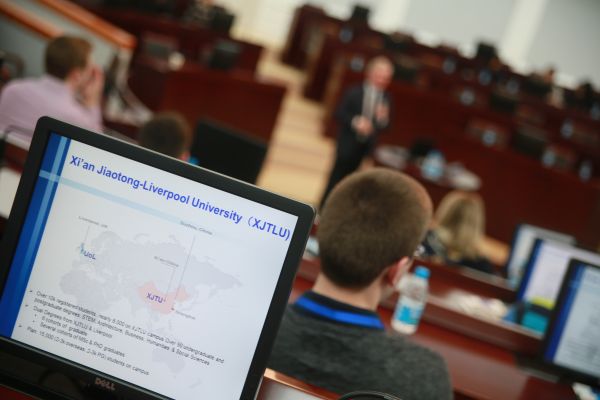 Rebecca was particularly enamoured with Suzhou, saying: "I'm excited to see Shanghai, but I wish we were staying in Suzhou longer."
The University of Pittsburgh, through the Study Abroad Foundation, is one of a number of partners that offer current XJTLU students the opportunity to take part in non-credit short-term summer courses. Courses are offered in a wide range of subjects covering both undergraduate and postgraduate levels.