After 20 days of study in the Language Centre at Xi'an Jiaotong-Liverpool University, executives from CRRC (China Railway Rolling Stock Corporation), who are enrolled on the XJTLU-CRRC Executive Programme, have started their classes at International Business School Suzhou.
Their training in globalisation will last three months. At a kick-off ceremony hosted by IBSS academic staff and the Executive Education team, the executives gave lively, multi-media group presentations in English.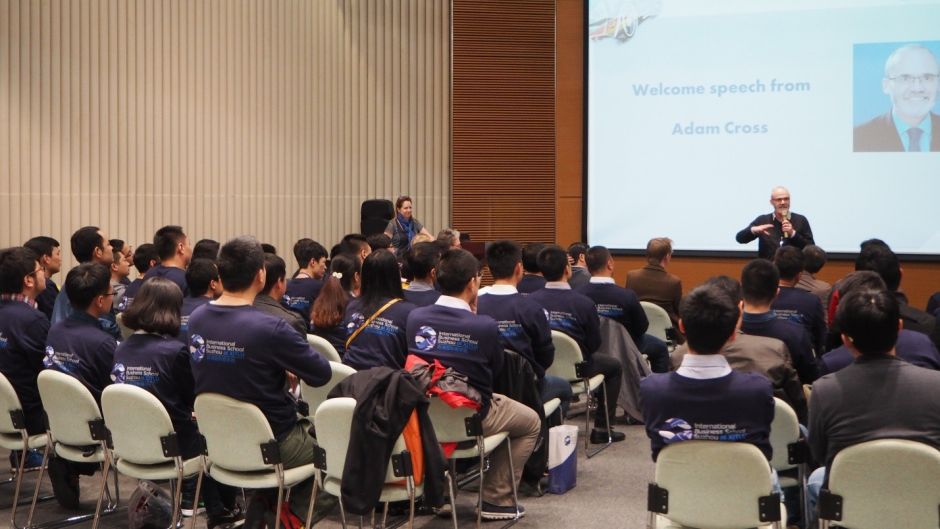 These highlighted the research they had conducted during the previous portion of the programme into a particular continent's history and culture. The activity provided an opportunity for participants and IBSS academic staff to interact closely with each other.

The 76 executives from CRRC, the world's largest rolling stock manufacturer, are taking part in a customised executive education programme, coordinated by IBSS with the support of the Language Centre. They were selected from different functional areas of the company and come from different regions within China.
In order to make certain that participants feel comfortable in their home away from home for the next three months, the IBSS Executive Education team plan to hold parties each month for those participants celebrating birthdays. Four participants whose birthday were in March were recognised at the kick-off ceremony.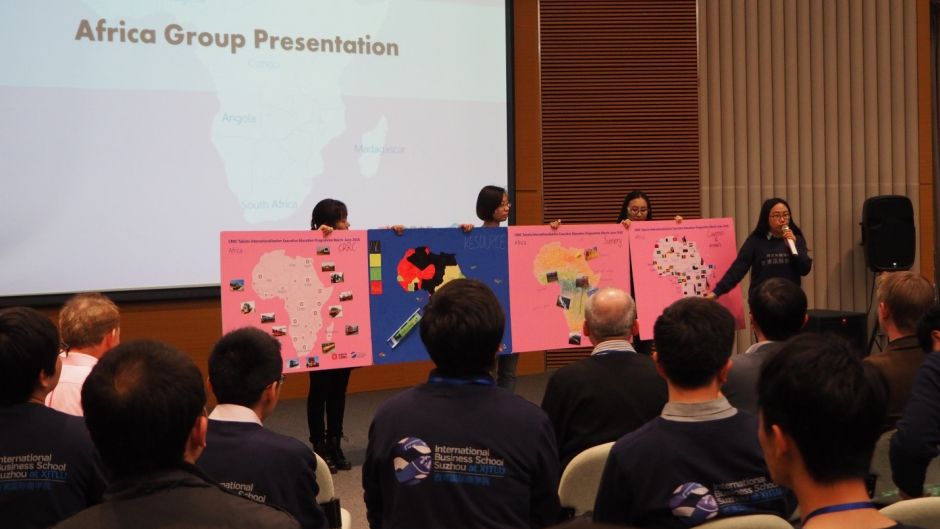 "We want to make them feel that Suzhou is also their home," said Dr Ellen Touchstone, project manager for the programme. "All participants are studying very hard, so we promise to celebrate birthdays with CRRC executives every month until the end of the programme."
During the first term of the IBSS programme, participants focus on big data and the "One Belt-One Road" initiatives. They learn through case studies, group discussion and group presentations.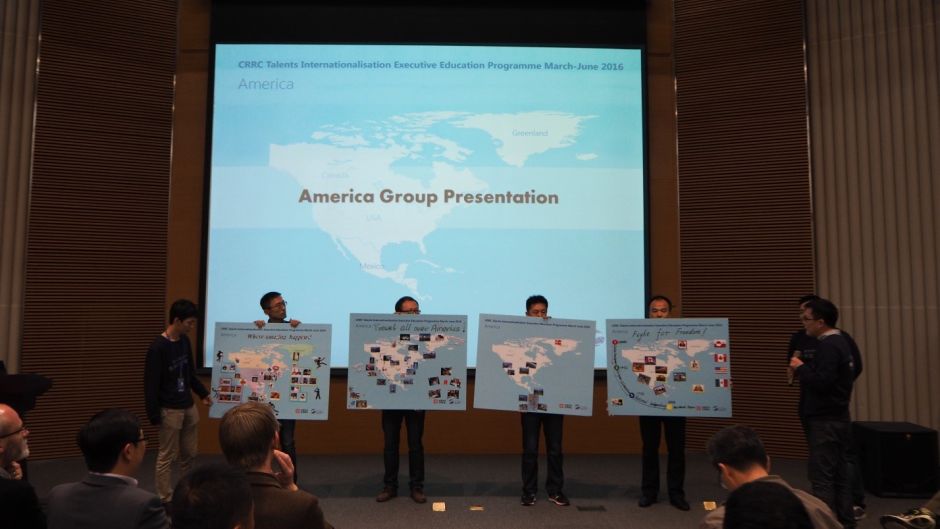 CRRC executives' representative Andrew Wang, deputy director at QRRS International Business, said: "I have a deeper understanding of big data now. Instead of purely taking big data as a modern term, I now have a more comprehensive understanding and view the concept from a professional angle and relate to its practicability.
"One of our professors told us that our learning here is focusing on strategic thinking not tactical thinking. I appreciate this philosophical way of thinking and my long term future career will benefit from it.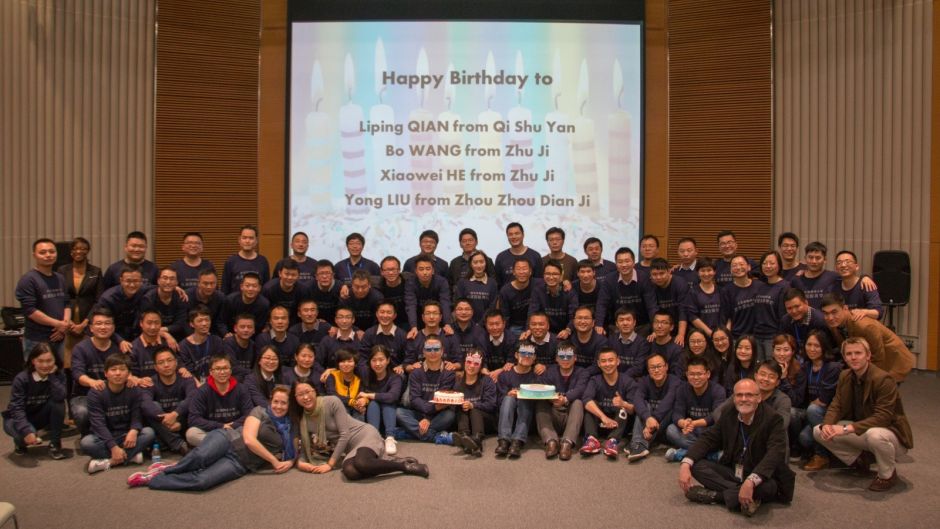 "It was a great pleasure to have the opportunity to return to a classroom environment. Meeting excellent professors at a renowned school is definitely a plus."
For more information on how IBSS executive education can help your company be more successful, contact John Storm at [email protected] or visit the IBSS section of the website.