The International Division of the Student Union at Xi'an Jiaotong-Liverpool University is officially founded with the initial membership of 13 including six international students from Canada, South Korea and Malaysia.
The International Division aims to provide services for international students and enhance international communication. As part of XJTLU's ongoing development, the International Division intends to be a bridge between international students and Chinese students, and encourages international students to participate in more student-led activities.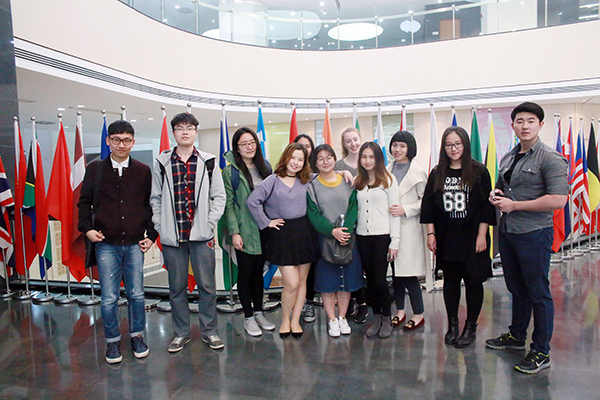 Xixing Xiang, a Year One student from International Business School Suzhou and President of the International Division, introduced the aim of founding the organisation: "We really hope that we can help international students to become well-adapted to campus life and life in China," he said.
The International Division's first activity will be to conduct a questionnaire to collect suggestions and ideas from international students. This information will be further analysed to better understand international student needs.
Gawon Kim, a Year Two student from South Korea studying economics, participated in the survey and shared her experiences: "We don't know where to go to get support as we encounter problems in our daily lives and although we are willing to join clubs and activities sometimes we feel neglected."
Realising these issues, Tianyu Xiang, the president of the Student Union, suggest establishing the International Division, and invited many international students to become involved. The Student Union is also calling for other clubs and organisations to recruit more international students and to help them get involved in activities.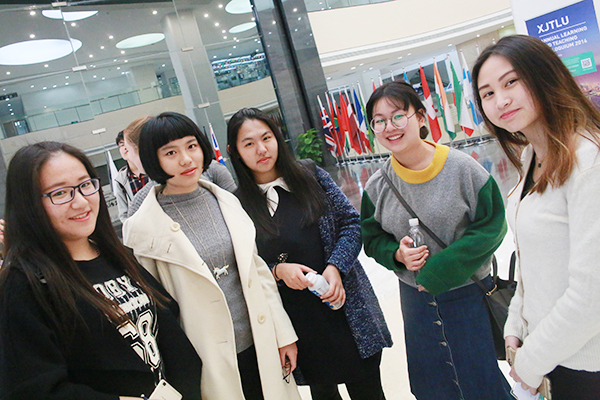 Gawon Kim is a member of the International Division and was elected to be Vice President and International Student Representative. She expects to plan and organise more activities that serve the interests of all international students.
During the preparation stage, Dan Wang, Student Organisation Support Officer in Student Affairs Office at XJTLU, kept close contact with the founding members and coordinated with the International Student Recruitment and Support Office to allocate resources. Aligning with XJTLU's strategic objective to "internationalise", they provided practical suggestions concerning the development of the International Division and the design of activities.
Heng Ge, the Deputy Director of SAO, has great expectations for the International Division: "We hope the International Division of the Student Union will provide a good platform for interaction and communication between Chinese and international students, and to further equip students with global competency and international vision."