PhD student Xiaochen Liu has become the first PhD student from the Department of Biological Sciences at Xi'an Jiaotong-Liverpool University to pass his thesis defense or 'viva'.
His thesis focused on the molecular mechanisms of how carbonic anhydrase I (CA1) can induce cell toxicity. CA1 is an enzyme that's known to convert CO2 to bicarbonate but also thought to be involved in the pathology of ALS, a neurodegenerative disease.
He was examined by Professor Koji Yamanaka from Nagoya University in Japan and Dr Svetlana Antonyuk, a senior lecturer at the Institute of Integrative Biology at the University of Liverpool.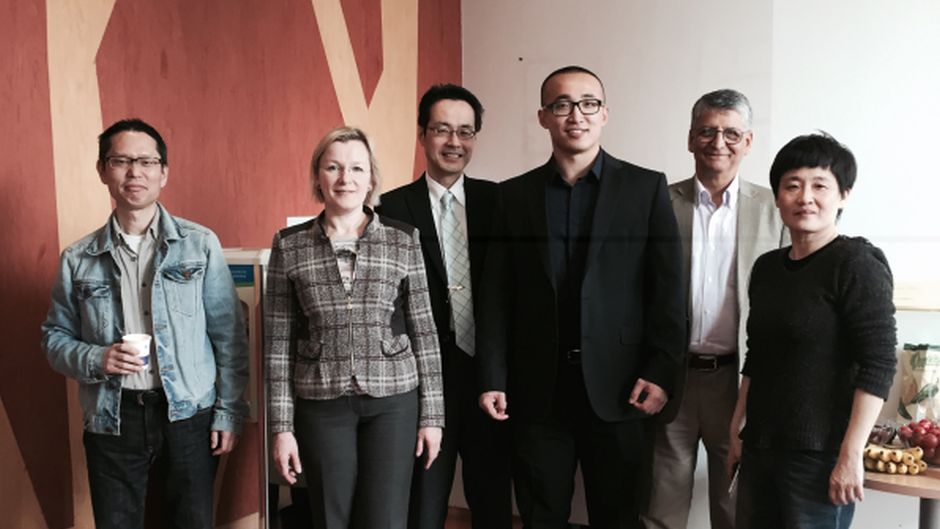 The term 'viva' is derived from the Latin viva voce or 'to live by the voice', and is an occasion where a PhD student must defend his or her thesis orally before examiners.
Samar Hasnain, Xiaochen's co-supervisor, who is Max Perutz professor of molecular biophysics and co-director of the Barkla X-ray Laboratory of Biophysics at the University of Liverpool, said: "It has been a privilege to be a part of this milestone for XJTLU. I am looking forward to seeing Xiaochen develop further in the coming decades as a distinguished member of the scientific community."
Xiaochen is one of a growing community of PhD students at XJTLU conducting original, cutting-edge research across a wide variety of subjects.
The University's PhD programme equips students with a range of professional skills to help them maximise their future employability and gives them the chance to work with respected academic supervisors at both XJTLU and the University of Liverpool, who guide them through the course of their research.
Zhi Jin from the Department of Electrical and Electronic Engineering also recently passed her viva on her thesis looking at 3D image and video processing.
She explained a little about the viva process, saying that a PhD student first submits their thesis to the examiners, in her case one from XJTLU and one from an external institution, for them to read. Then, during the viva defense, examiners ask questions before announcing if the PhD student needs to make major or minor changes to their thesis. Jin's thesis was approved with only minor modifications required.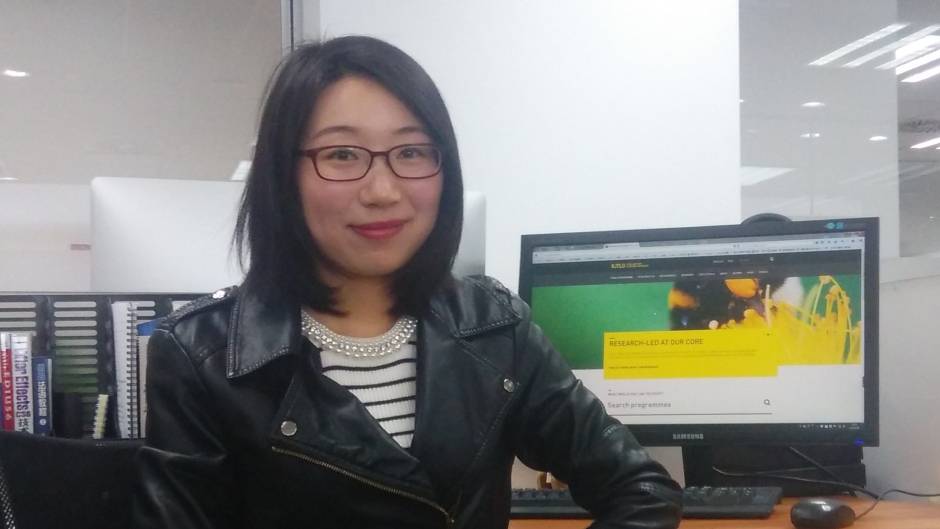 Her research project focused on whether it's possible to reduce the transmission size of 3D movie files without losing image quality at the reviewers' side: "Nowadays, 3D movies are very popular and they have very high image resolution, but internet bandwidth is limited. We try to reduce size at the sender or 'encoder' side, so transmission will require less bandwidth, which means less money and computing resources, and then at the receivers' or viewers' side we try to recover the image quality," she said.
Having completed her bachelor's degree at XJTLU, Jin decided to pursue PhD study here due to the quality of the teaching and the supportive academic staff.
"I was really impressed with the quality of teaching here. The professors here are really responsible. I discussed my PhD research topic with Professor Tammam Tillo and he helped me apply for a scholarship, as well as acting as my PhD supervisor," she said.

Pelin Kinay from the Department of Environmental Science is just beginning her PhD studies at XJTLU and is researching the impact of climate change on human health in Eastern China, with a focus on the elderly.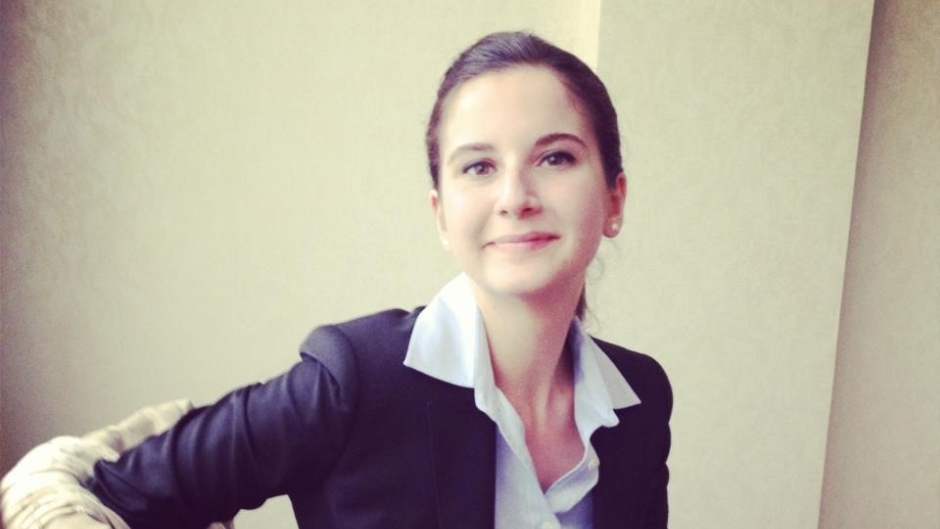 "[Elderly people] are one of the populations most vulnerable to climate change. China has a really high population of elderly people so my advisors suggested I focus on elderly people," she said, explaining the reason behind her research.
Pelin said the most important problem for China when it comes to climate change is flooding, with people often having to relocate their homes indirectly affecting their mental health. Additionally, heatwaves can affect people's health through heart problems, cardiovascular disease, respiratory problems, stress and mental health issues, along with vector-borne diseases, such as malaria.
Pelin began studying Chinese during her bachelors degree studies in her homeland of Turkey. After completing a masters degree in business at Suzhou University in 2012, she began her PhD studies at a university in Hefei last October, transferring to XJTLU because of its superior academic support: "At XJTLU my main supervisor is Phil Staddon, while I have another supervisor from the Department of Public Health, Elmer Villaneuva, and two supervisors in the UK. I talk to my supervisors all the time, and I have to report to my XJTLU supervisors every day. We also have meetings every week," she said.
PhD students at XJTLU enjoy a number of benefits, including dedicated travel budgets for participating in international conferences, the chance to apply for a research visit of up to three months at the University of Liverpool and opportunities to work as teaching assistants. For more information about available PhD programmes visit our Find a Programme page.