IBSS hosted a Business Analytics Workshop Series in early May for undergraduate students, postgraduate students including IBSS PhD students and staff members.
This three-day workshop series included three sessions, R Basics, R Visualisation and R Data Mining. Participants received a certificate issued by the Chinese Academy of R Software (CARS) on successfully completing this workshop.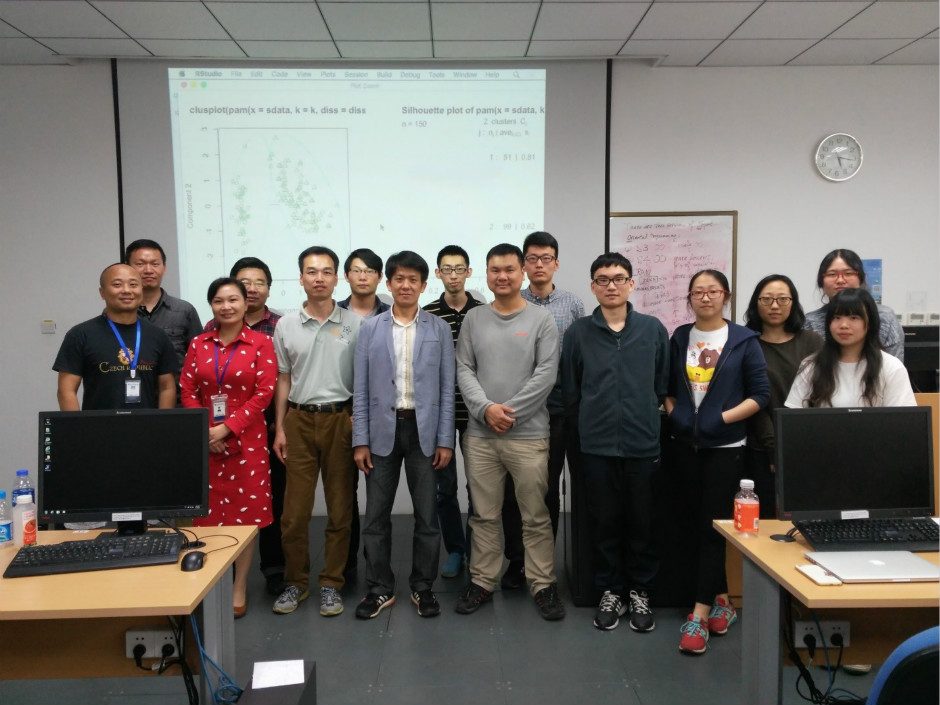 "Business analytics and relevant methodologies or application skills are urgently required by many businesses and industry positions. This event will develop students' knowledge in relevant areas that would significantly contribute to their future employability," said Dr Owen Liu, associate professor and programme director of BSc in Information Management and Information Systems at IBSS.
"We aim to equip students with the most practical knowledge together with our international expertise. IBSS offers a BSc Information Management and Information Systems programmeand a MSc Business Analytics programme both of which offer Big Data Analytics."
Professor Ching-Shih Tsou, director of the Centre of Data Science Applications and professor of the Institute of Information and Decision Sciences at the Taipei University of Business (NTUB) also attended the workshop series. Professor Tsou has served as the chair of board of directors at the Chinese Academy of R Software (CARS) and the Data Science and Business Applications Association of Taiwan (DSBA).
"Such workshops provide opportunities for students to interact with world leading experts, learn cutting-edge knowledge and help students shape their own thoughts in the future. They also will enhance the teaching in relevant areas," commented Liu.
This workshop series is funded by the Information Management and Information System (IMIS) Brand Programme project and co-organised by Research Institute of Big Data Analytics (RIBDA). The IMIS Brand Programme project led by Professor Jean Chen, dean of IBSS and funded by Jiangsu Province with the purpose to enhance the teaching and learning of BSc Information Management and Information Systems degree. Professor Steven Guan and Dr. Wookian Chong, director and deputy director respectively of RIBDA supported the workshops. Dr Ou Liu, programme director of BSc IMIS chaired all the sessions of the workshop series.