A workshop on how researchers in China can apply for European Union funding took place today at Xi'an Jiaotong-Liverpool University.
The EU/EURAXESS-sponsored workshop covered how researchers can apply for support under Horizon 2020, the EU's 80 billion euro framework programme for research and innovation.
Alexandra Lehmann (pictured below), S&T attaché, EU Delegation to China and Mongolia, gave a presentation on Horizon 2020, highlighting that the fund focussed on finding solutions to societal challenges and taking research 'from lab to market'.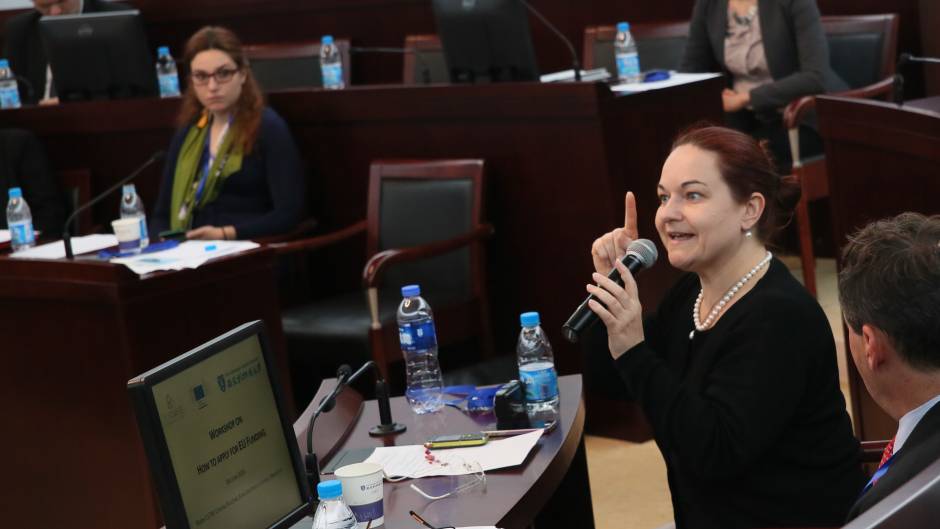 She went through the huge range of opportunities available for collaboration between China and the EU, saying that many of the EU's research priorities mirror the R&D policy developments taking place in China.
"Europe is a partner of excellence for China and for the rest of the world when it comes to research innovation," she said.
Dr Laurent Bochereau (pictured below), science counsellor, EU Delegation to China and Mongolia, who also gave a talk, reiterated this saying: "There is now a lot of interest on the European side to invite Chinese partners who bring new expertise and possibilities of funding."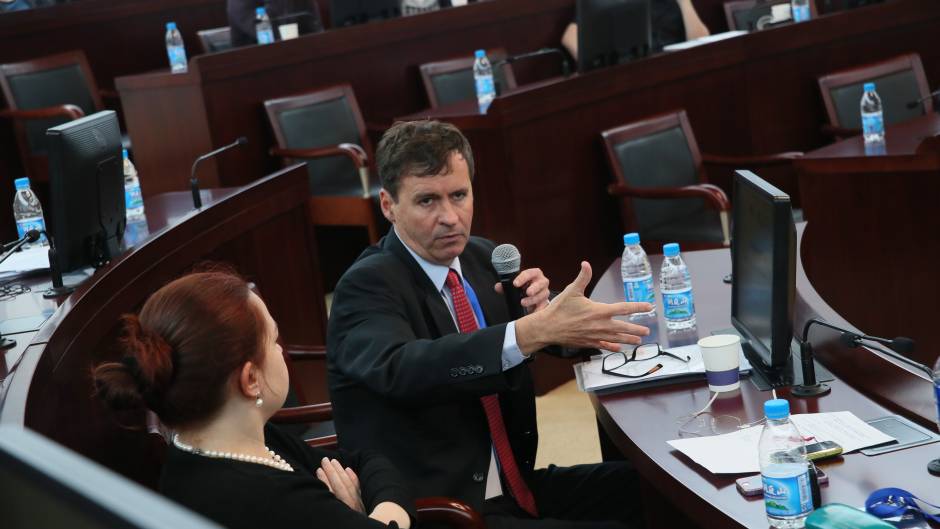 Andrea Střelcová, EURAXESS China country representative, spoke about the EURAXESS scheme, an EU-funded initiative supporting researchers' mobility and collaboration between Europe and China.
She spoke of the importance of international collaboration to Europe and gave details on how EURAXESS supports researchers' access to, and mobility into, the EU.
Visitors from the embassies of Austria, Denmark, the Netherlands, Norway and Spain also gave presentations on research funding and activities in their respective countries.
The event attracted XJTLU research staff and PhD students as well as external guests from institutions such as Renmin University and The University of Nottingham Ningbo China.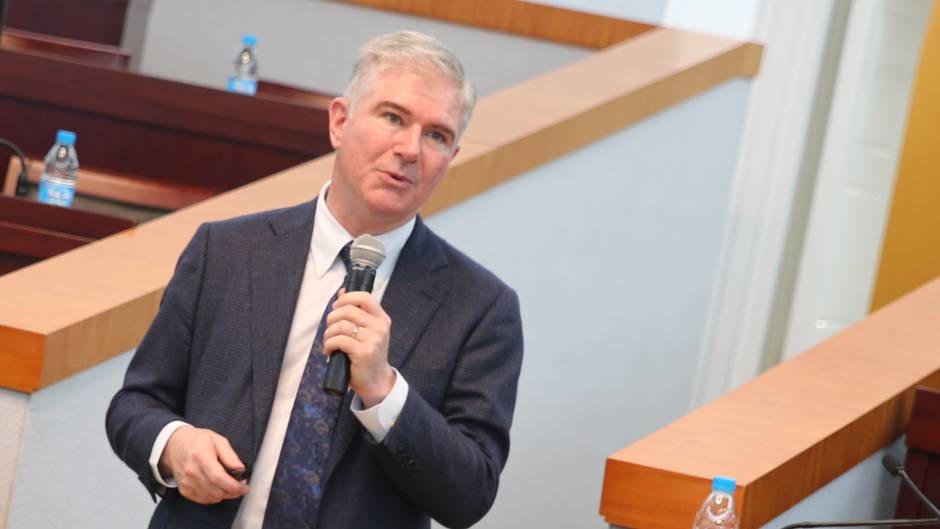 Professor David O'Connor (pictured above), dean for research and graduate studies at XJTLU, closed the session with a presentation on research at XJTLU. He thanked those who had participated in the event and encouraged attendees to use the opportunity to network.
"Lots of the 11 research institutes here [at XJTLU] are in areas which are hot for European funding and are among the areas which are being flagged as high priority research areas here in China," added Dr Bochereau.
After the presentation session, participants at the event also took part in a tour of the XJTLU campus and a networking lunch.