The chairman of the German Ecological Engineering Society paid a visit to Xi'an Jiaotong-Liverpool University and discussed further cooperation with the University's Research Institute of Urbanisation.
Dr Gunther Geller, accompanied by staff from Suzhou DeHua Ecological Technology Corp, met with Professor Youmin Xi, executive president of XJTLU.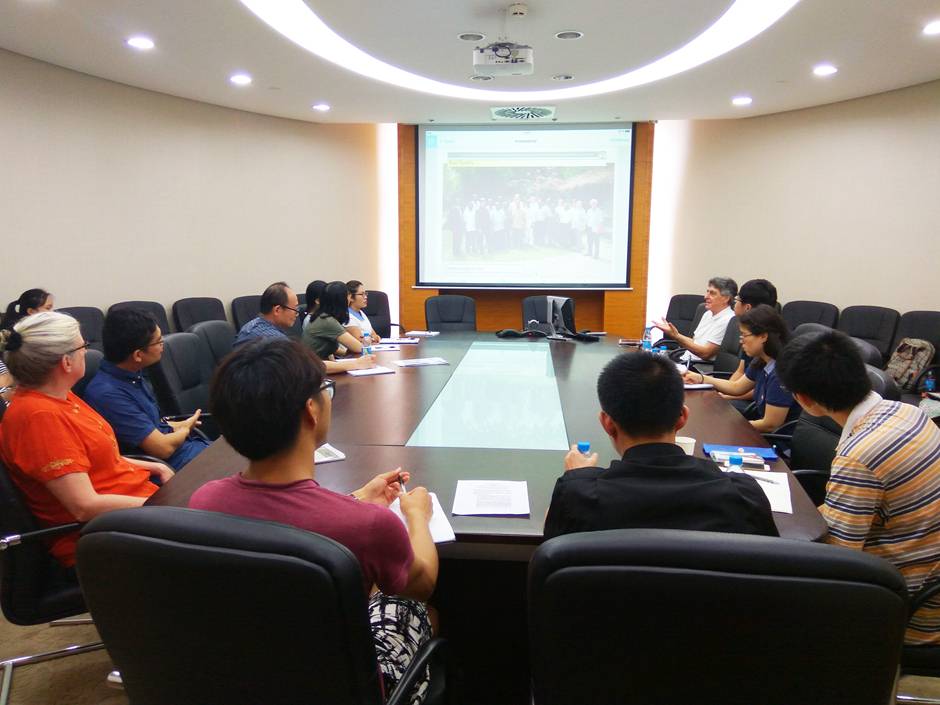 During the meeting, Professor Xi introduced XJTLU's development and academic research and emphasised the importance of research to the University's strategic development. Dr Geller explained in detail the philosophy and practice of ecological engineering, ecological urban planning and ecological civilisation construction.
Professor Xi and Professor André Brown, XJTLU vice president, expressed their strong support of and great interest in international cooperation. Professor Xi said that he hoped both sides could explore more cooperative possibilities to achieve mutual benefits.
In addition, Dr Geller also spoke to XJTLU academics, Dr Yixin Zhang, Dr Mona Wells, Dr Eduardo Medina Roldan and Dr Zheng Chen as well as to undergraduate and PhD students from the Department of Environmental Science at XJTLU.
He analysed the governance of German and Chinese water systems and the construction of ecological towns as well as the ecological construction of the newly-constructed Valley View University in Ghana.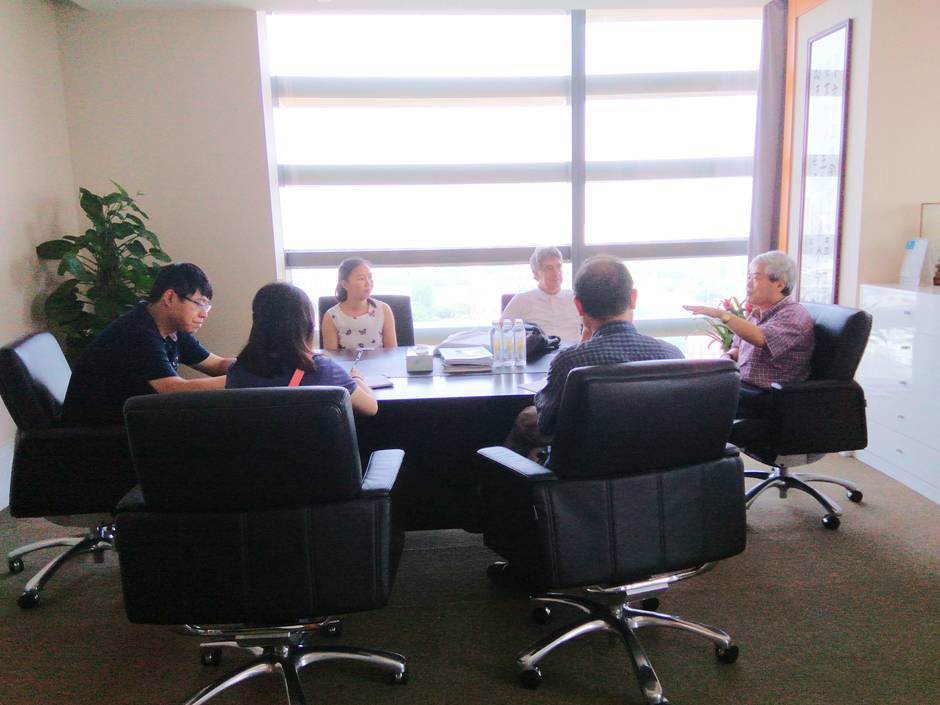 Dr Geller said: "Ecological measures are the best way to solve current and future problems of our water environments. During a project's implementation, understanding local customs and enhancing communication with local people is very important for guaranteeing an ecological project will run smoothly."
Dr Zhang said that XJTLU's Research Institute of Urbanisation and the Department of Environmental Science were willing to cooperate with Dr Geller, and will jointly hold a forum on ecological engineering in November, bringing together experts within the field to promote eco-town and eco-civilisation construction: "I expect that both sides will also cooperate on more specific research projects, academic conferences, exchange of talents and technology to make contributions to the construction of ecological civilisations and environmental protection," he added.
Dr Geller is a world expert in the areas of ecological wetland construction, low-carbon community construction and ecological water conservancy. He has organised Germany's leading wetland experts to publish national standards for the construction of wetlands in Germany and has practice experience in ecological construction.