An academic from the Chinese Cultural Teaching Centre at Xi'an Jiaotong-Liverpool University presented a research paper on the application of the centre's current online teaching methods at a conference at the University of Oxford in the United Kingdom.
Dr Jingqiu Zhan presented the paper, entitled 'The Implication of Online Teaching Methods for Humanities Public Courses at XJTLU', at the Academic International Conference on Multi-Disciplinary Studies and Education at Queen's College, Oxford.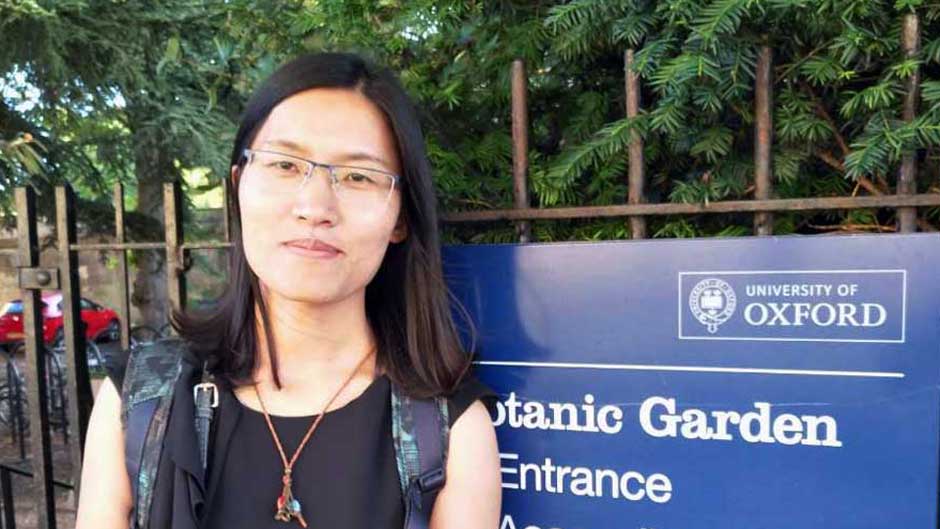 The paper was based on a project under the XJTLU Teaching Development Fund that investigated CCTC's online teaching methods for Year One humanities courses. It jointly conducted by Dr Kai Liu, Dr Jingqiu Zhan, Xinxin Xu and Wenbei Lv from CCTC and Kristin Reimer Rojas from the University's Language Centre, and was written in cooperation with Dr Liu and Jie Yang, a PhD candidate from the University of Adelaide, Australia.
CCTC is responsible for the delivery of compulsory humanities-based courses to Year One students. In 2010, to complement their traditional large-scale classroom teaching approach, the centre developed an online teaching and learning platform, Utalk.
The platform, which is accessible via mobile devices, aims to establish improved communication between staff and students and spark students' learning initiative. It enables both teachers and students to interact through information sharing and idea exchanges, as well as offering assignment assessment.
Additionally, the platform allows students to access pre-class reading material, to post information in forums, and to watch interactive videos as well as take part in quizzes.
"The online teaching methods adopted by CCTC guide many activities before, in and after class, and are becoming an essential part of teaching and learning," Dr Zhan said.
Their research indicated that 59 percent of students asked via questionnaire surveys and 53 percent of students surveyed in face-to-face interviews thought their active learning skills and innovative thinking skills were significantly improved through online discussion. Seventy percent of students agreed that Utalk guides them to discuss popular issues at both home and abroad as well as broadens their horizons.
The paper also revealed room for improvement in the delivery of online teaching. While 64 percent of students agreed that online teaching facilitates large-scale classroom teaching and improves their learning and thinking initiatives, almost half thought CCTC's online teaching practice still needed improvement to meet their expectations.
Dr Zhan added that effective assessment on learning outcomes and instant feedback are also challenges to be addressed in improving the provision of online teaching in the CCTC.
She said: "This research will benefit XJTLU Year One students in many ways. The improvements we can make to our online teaching methods will contribute to helping students focus on social and cultural issues both at home and abroad, and assist them to become world citizens."
The Academic International Conference on Multi-Disciplinary Studies and Education, organised by the Institute of Research, Learning and Development with FLE Learning, aims to provide a platform on issues surrounding education, gender studies, environmental studies, urban and regional studies, philosophy, social justice and sociology, business management and law in related areas.