Two teams of student entrepreneurs from Xi'an Jiaotong-Liverpool University were recognised for their innovative ideas in the final of an innovation and entrepreneurship competition.
The teams won the second and third prizes respectively in the final of the 2016 University Students Innovation and Entrepreneurship Competition in Suzhou.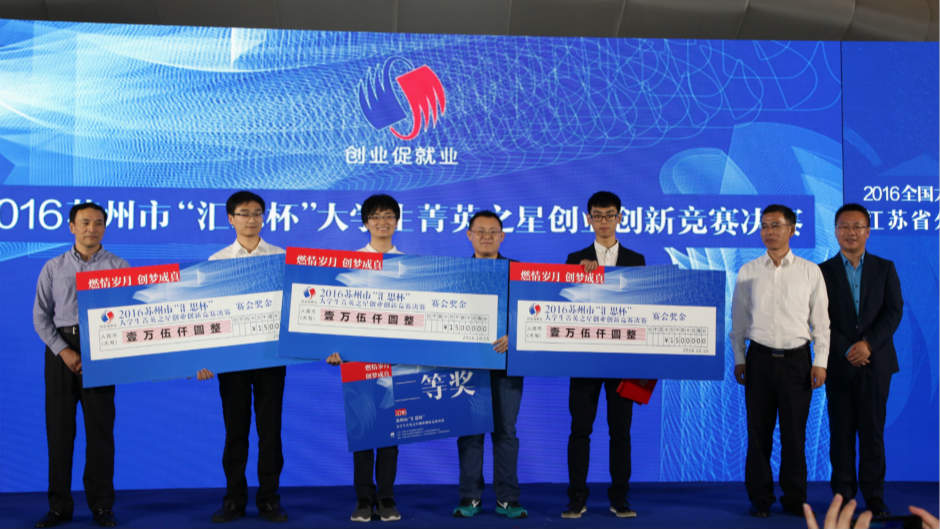 The second prize was won by TREEE Science & Technology Co., Ltd for its project producing educational products.
The company, which was set up by three XJTLU students, currently produces educational products, including hardware learning packages for university students, and programming-based hardware for middle school and primary school students. It also provides customised services for creative hardware.
It was established in December 2015 by Hengyang Luo, an electrical and electronic engineering masters graduate, Fei Cheng, a PhD student in the Department of Electrical and Electronic Engineering, and Dewang Guo, who studies BSc Information Management and Information Systems.
Hengyang said: "During the competition we encountered some competitive and mature competitors, but we gained some useful comments from the judging panel on how we can develop a more clear business idea and a more precise business model.
"In the previous nine months, our company has been mainly focused on product development and market exploration. In October we set up a sales team which will focus on marketing."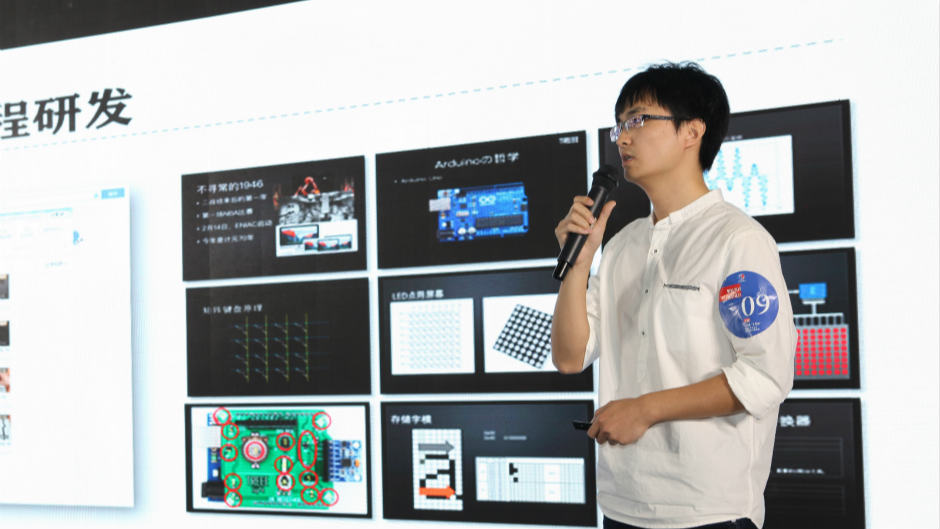 XJTLU alumnus Weihan Bo's project producing 360 degree virtual tours and walkthroughs for real estate and tourism won third prize.
"Virtual tours and walkthroughs can show buildings and their interiors to potential buyers in a more realistic manner. There is quite a lot of demand for this technology in China," he said.
Through his company Meomeo Tech, Weihan has already produced a virtual panoramic tour of Lianhua Island in Suzhou's Yangcheng Lake, which users can access on their mobile phones. "Tourists can 'visit' the island through their mobile phones and also book tickets and hotels around the area," he added.
Weihan graduated this summer from XJTLU's Department of Computer Science and Software Engineering. During his time at university, he designed and developed a smart lock, which could be operated using a mobile phone, receiving a RMB five million investment and establishing a company.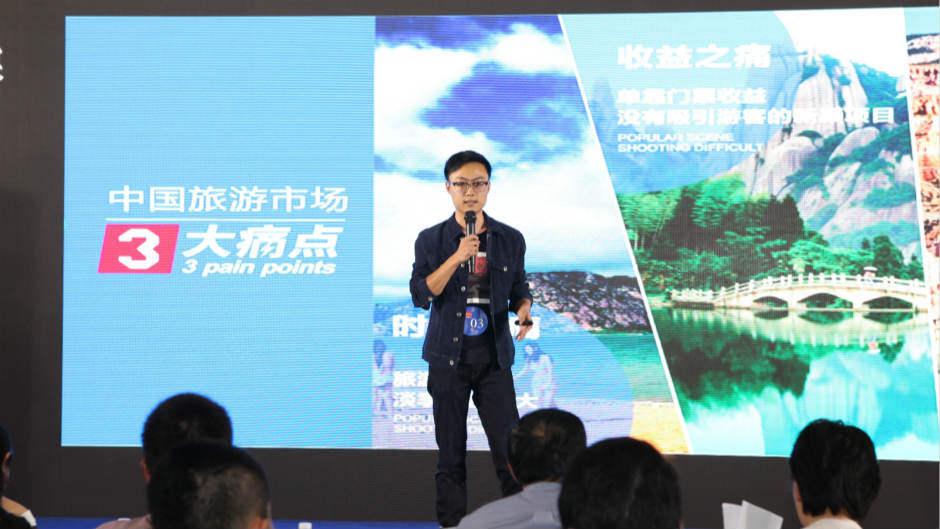 But he decided to leave this company after graduating to establish MeoMeo Tech, after deciding the role he had wasn't for him: "I don't want just to be a technician in a company," he explained. "I don't have a partner this time, so I need to plan, think about and finish all the tasks by myself."
Xiating Zhang from the Student Admissions and Career Development Office at XJTLU expressed her satisfaction with the two teams' performances in the competition. She said: "The competition is not an end, but a start. The career centre at XJTLU will provide dedicated support for the two projects and build bridges between the two teams and external financial and technical supporters."
She also encouraged XJTLU students to participate in entrepreneurial competitions saying they were a good way for students to practice their skills and identify strengths and weaknesses. "The career centre at the University can provide relevant support for student entrepreneurs at all stages," she added.