Three students at Xi'an Jiaotong-Liverpool University are hoping to inspire the next generation of electrical and electronic engineers with their educational products company.
TREEE Science & Technology Co., Ltd was established in December 2015 by Hengyang Luo, a recently graduated electrical and electronic engineering masters student, Fei Cheng, a PhD student in the Department Electrical and Electronic Engineering, and Dewang Guo, who studies BSc Information Management and Information Systems.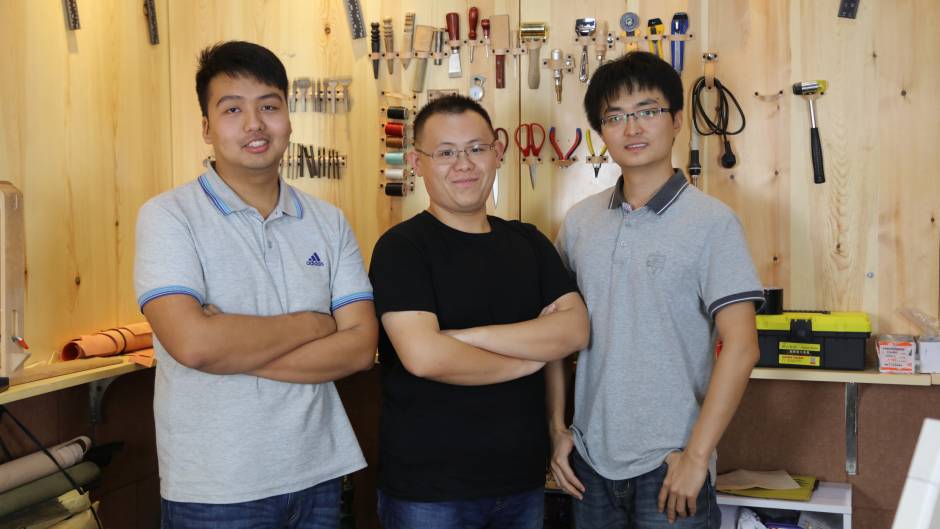 The three were brought together by their shared love of 'maker culture', a subculture related to DIY and hacker culture that encourages the modification and the creation of devices, making use of technologies such as robotics and 3D printing.
Their company currently produces circuit boards that can be used for practicing electrical and electronic engineering skills such as attaching chips, soldering and making circuits. They also produce component parts for 'smart cars', model cars that use sensors to navigate without human control (see picture below).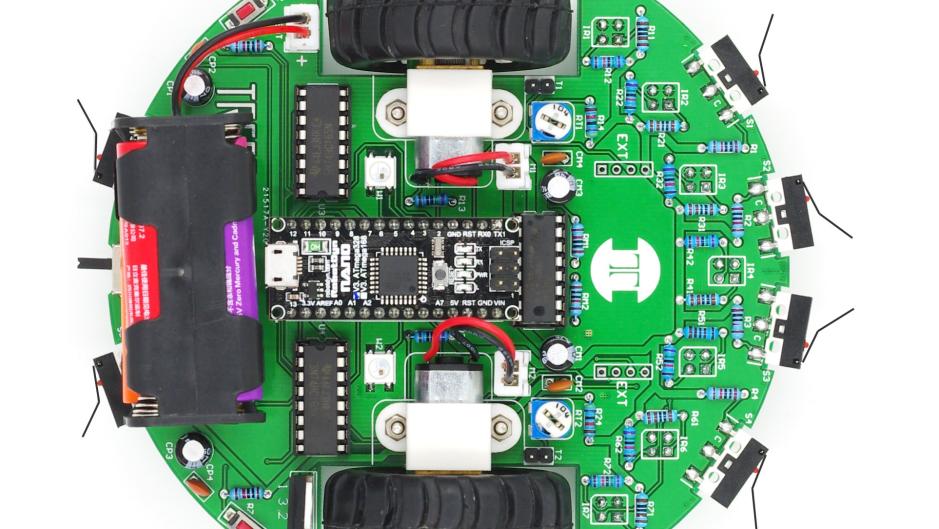 TREEE also offered supervision and technical support to XJTLU students at a recent smart car competition in Nanjing.
The three Es in the company's name stand for 'electrical and electronic engineering', with the acronym TREEE meant to evoke a 'tree of knowledge', reflecting the company's focus on education.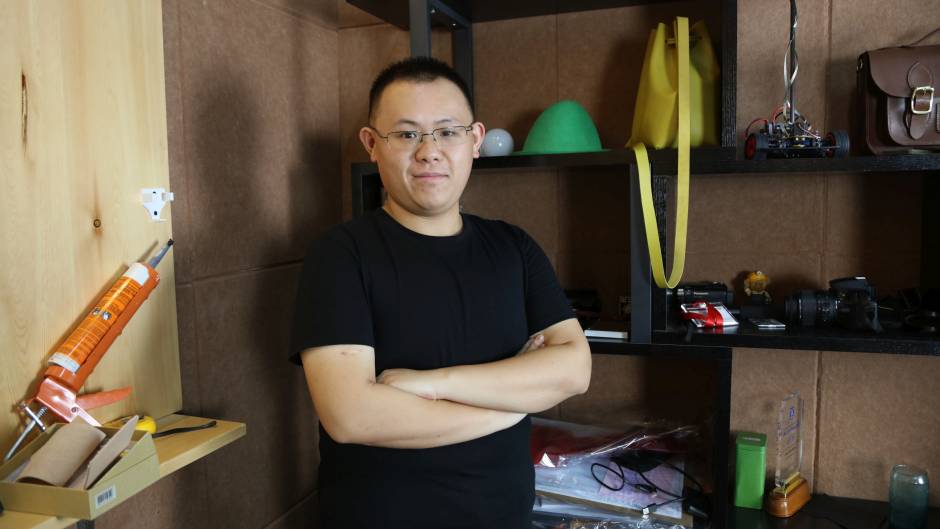 Fei (pictured above), CTO of TREEE, said the three started the company with a view to promoting maker culture in Suzhou and to help others develop the necessary skills to create their own devices: "I've been interested in engineering and programming since I was a child," he said. "I met Hengyang while studying for my masters at XJTLU and we collaborated on some projects. I found we had similar interests and that he's very good at hardware design."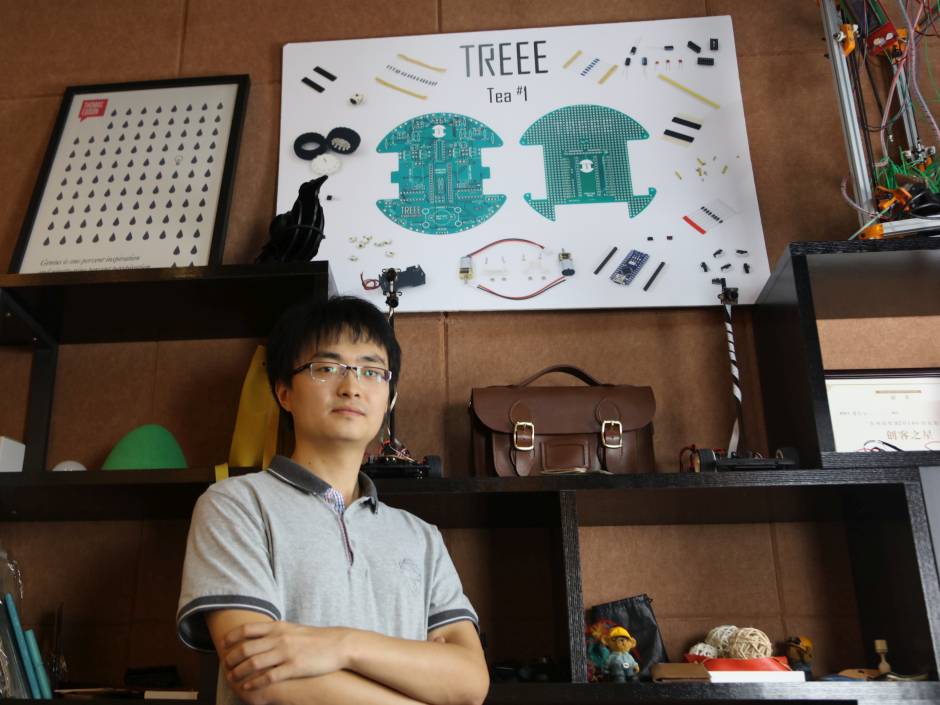 Hengyang, CEO (pictured above), recently completed an MSc in Sustainable Energy Technology at XJTLU and was offered a position to do a PhD, but decided instead to pursue his work with TREEE: "It's now my full-time job," he said. "We're very confident in the future of our company to promote maker culture not just in Suzhou but all over China and around the world."
The company was given support during its inception by Professor Eng Gee Lim of the Department Electrical and Electronic Engineering at XJTLU, who gave the students a working space and had regular technical discussions with them: "From my personal experience of working as a research and development engineer in industry I was able to provide insight and guidance about how to meet customers' needs through design and customisation," he said.
The students have also received support and guidance from Cheng Lyn, an XJTLU alumnus who is now CEO of Raven Tech in Beijing, a company developing a next generation operating system called 'Flow' that utlilises AI technology.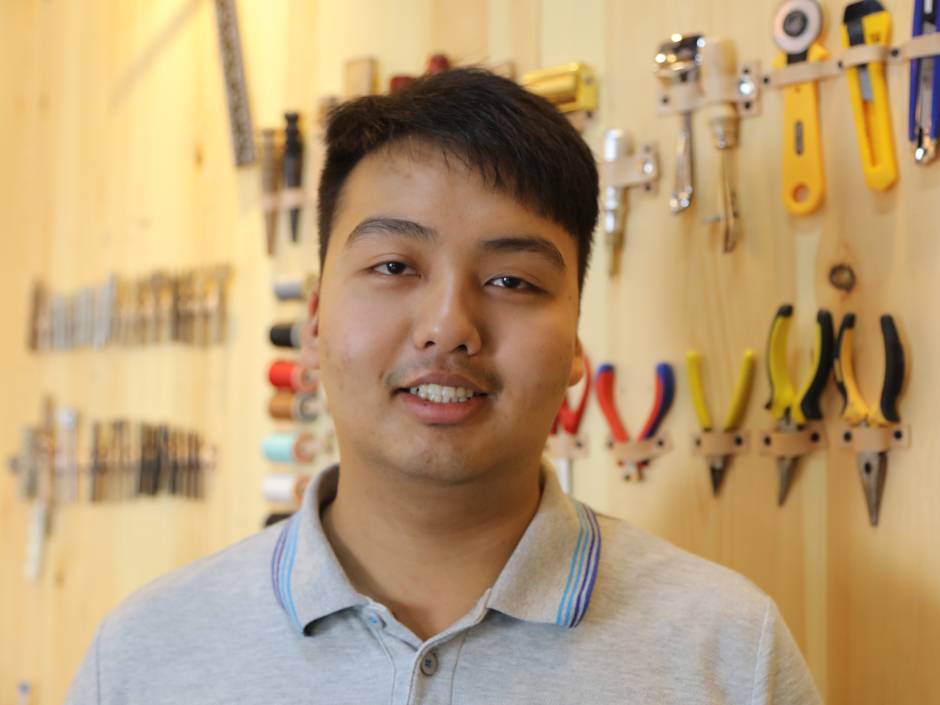 Having founded their startup, the trio is now hard at work building their company. Dewang (pictured above), who focuses on business strategy and marketing, said the company had already sold products to the Department Electrical and Electronic Engineering at XJTLU, but that these were designed to meet the specific needs of their students: "Our immediate goals now are to sell products to other schools and universities in Jiangsu Province," he said.
Achieving these goals requires all three students to dedicate significant time and energy, often in between their academic study commitments: "I've completed most of my PhD work already, so now I can spend more time on TREEE," added Fei. "I'm still very busy though, I only sleep about three or four hours a night!"
Despite the hard work needed to establish a successful company, the three offered words of encouragement to other students thinking of starting their own business:
"If you have a good idea, and some skills, you should have a try," said Fei.
"Don't be afraid of failure," said Hengyang.
"It's time to do something cool!" said Dewang.
Professor Lim also offered his advice to student entrepreneurs: "Believe in yourself and trust in us to help you to fulfil your dreams and ambitions. We can make it work together."
TREEE's products are available to purchase from the company's website.