Seventeen student entrepreneurship teams presented their products and showcased their innovative ideas and understanding of entrepreneurship in the final of the Xi'an Jiaotong-Liverpool University Eighth Student Innovation and Entrepreneurship Competition.
The competition, which was jointly organised by the Career Development Centre and the International Technology Transfer Centre at XJTLU and the Suzhou Dushu Lake Entrepreneurial University, aimed to create an innovative atmosphere, enhance the spirit of innovation and encourage student entrepreneurship.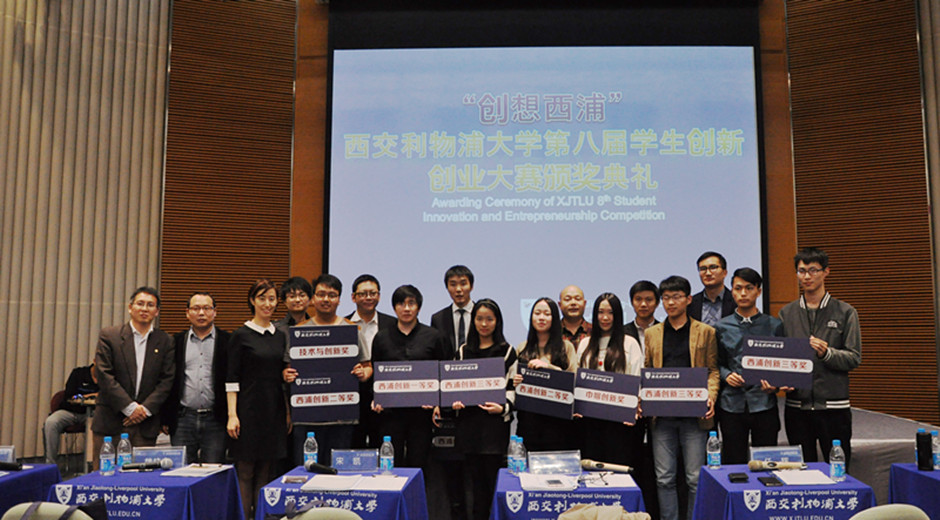 A judging panel, which consisted of professionals from the management and investment industries, gave each team suggestions and introduced resources and investors to the teams who showed the greatest potential for entrepreneurship.
After fierce competition, the Yuannei Network project won the first prize. The project aims to build a platform that provides informational management services for pension institutions and elderly people's families. Zhe Chen, an XJTLU graduate who is in charge of the project, said: "Participating in this competition gives me an opportunity to review and improve my project. However, it's been especially useful to communicate with these experienced interviewers."
Xiating Zhang from the Student Admissions and Career Development Office said that there were already some investors showing great interest in Zhe's project and that some of the competition judges intended to help finance the project.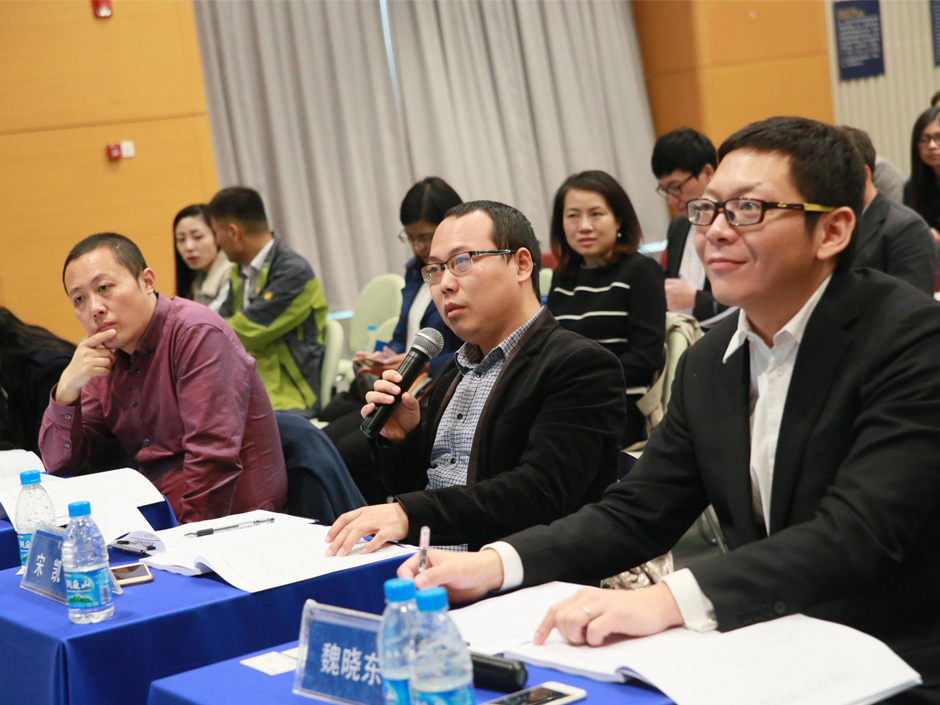 The Chuiyi Hardware Learning Product project won the second prize as well as a special award for technology innovation. The team has developed hardware learning products for different levels and produced an instructional video for learners to refer to. Their primary products have already been purchased by XJTLU and Suzhou University of Technology and Science to be used as teaching tools.
Hengyang Luo, team leader and a postgraduate student studying sustainable energy technology at XJTLU, said: "The judging panel proposed some constructive and useful suggestions for us. One of the judges, who has sufficient knowledge of intelligent hardware, brought us updated industry information and was willing to recommend some industrial resources to us."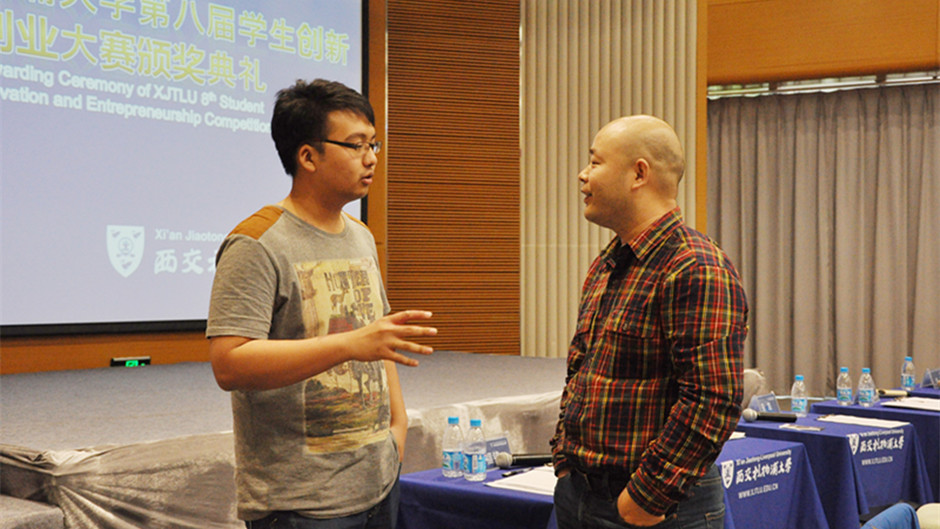 Fufeng Liu, Chief Operating Officer of Moore 8 and one of the competition judges, was impressed by students' presenting skills: "One common issue exposed by many student entrepreneurial teams is that they are not good at presenting themselves," he said. "However, all panel members, including me, noticed that XJTLU students are very skilled in project presentation, presenting their information logically and designing their PowerPoint slides well."
He also said that while students have many great entrepreneurial ideas, they need to consider the practicalities of their ideas along with their capacity, and the resources available, to support their business: "What's most important for student entrepreneurs is their perseverance as well as improving their learning and team work skills," he said.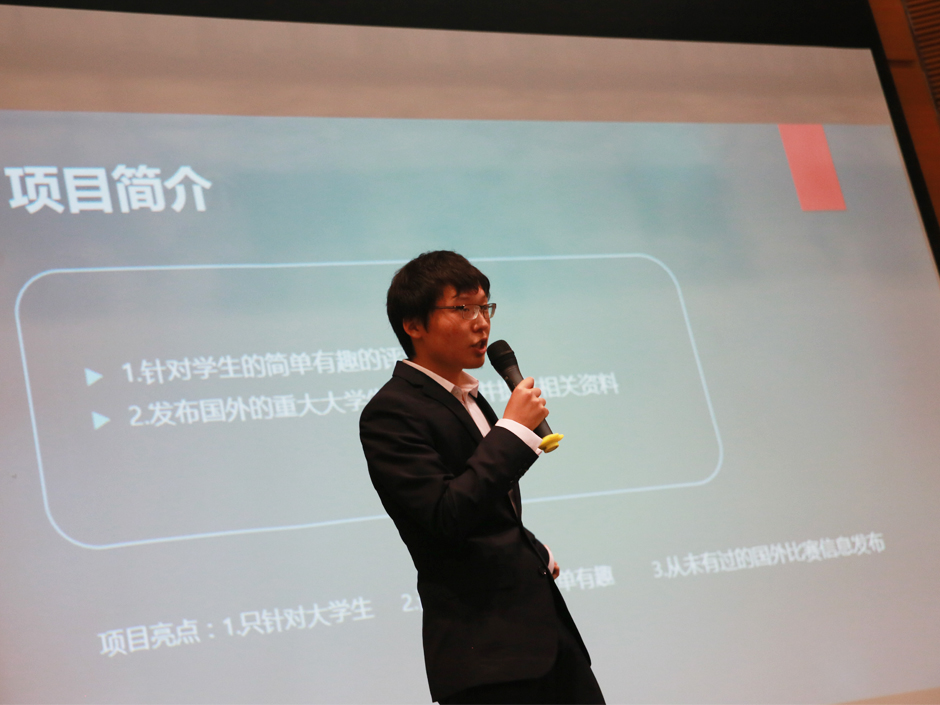 Professor Youmin Xi, Executive President of XJTLU and who gave a speech at the event, said: "No matter what one's career plan is, whether it's to start your own business, be an employee or do research, you need to have an innovative and entrepreneurial attitude."
Dechang Xu, head of research administration at XJTLU, spoke about the XJTLU Maker Space and Fab Lab, which will double in size after the South Campus is put into use in July. The lab offers student entrepreneurs advanced facilities and training courses. Fab Labs are open laboratories in which entrepreneurs can transform their concepts into products.