A new book, written by a member of staff at Xi'an Jiaotong-Liverpool University, explores how an agile problem-based learning ecology for learning can help higher education institutions respond to challenges of the 21st century.
The book 'Problem-based Learning into the Future', co-written by Dr Henk Huijser, from XJTLU's Academic Enhancement Centre, explores how agile problem-based learning provides an alternative approach to traditional learning in the face of increasing student numbers, rapid changes in technology and the evolving demands of employers in the global jobs market, amongst other challenges.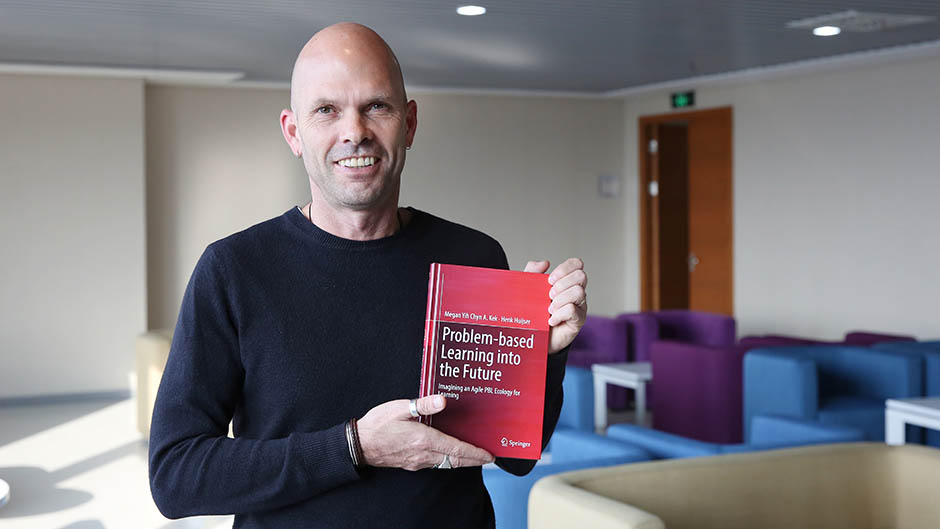 Dr Huijser explained: "The idea of educating students for a profession in a traditional sense is fast becoming outdated, as the job market is changing at an increasingly rapid pace. This means that some of the jobs we are educating students for may not even exist by the time they graduate."
He said that students need to be able to adapt to ever-changing contexts and may need to create their own jobs or careers.
"Students nowadays need to be critical and entrepreneurial. Problem-based learning has the potential to provide students with the confidence and skills to function well in an age of 'supercomplexity', where we also face increasingly complex social, political and environmental problems," he said.
Agile problem-based learning deliberately blurs the boundaries between disciplines, between students and teachers, students and employers, employers and teachers, academics and professional staff, formal and informal learning, and teaching and research.
It is based on the idea that all of these elements are interconnected and constantly evolving, rather than being discrete and static.
A problem-based learning ecology takes into account the idea that students do not just learn in formal settings, but instead learn 'ubiquitously'. The problems around which a problem-based learning curriculum is designed ideally allow students to draw on their existing knowledge and on the knowledge they have acquired in other contexts in their lives.
"This is the key thing that makes problem-based learning relevant to students," said Dr Huijser. "It increases their ability to deal with complex problems in authentic settings."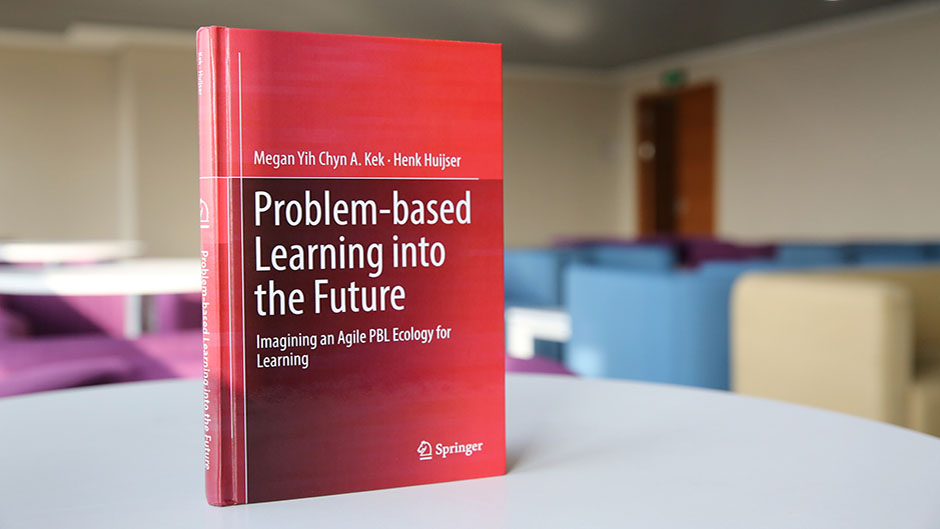 He added that the book, which is aimed at anyone interested in the future of higher education, challenges readers to move out of their comfort zones in the face of an ever-evolving, and increasingly complex, learning and teaching environment.
Dr Huijser added: "Throughout the book, our central argument is that there is no single person who is responsible for educating students. Rather, it is everyone's responsibility – teachers, students, employers, administrators, and wider social networks, inside and outside of the University. Agile problem-based learning is about making connections, rather than erecting barriers."
Dr Huijser holds a PhD in screen and media studies and has been an academic developer involved in learning and teaching in higher education since 2005.
He is currently an educational developer in XJTLU's Academic Enhancement Centre, working to support academic staff in becoming more effective teachers and in increasing the learning outcomes of their students.
The AEC supports academic staff through its Certificate in Professional Studies in Learning and Teaching in Higher Education (CPS), Postgraduate Research Development Programme, its Educational Technologies team, and a range of other learning and teaching-related initiatives.
'Problem-based Learning into the Future', written by Dr Megan Kek and Dr Henk Huijser, is published by Springer Singapore.