A workshop on financial mathematics and actuarial science, featuring speakers from around the world, shared the most recent advances in the fields to an audience of more than 50 Xi'an Jiaotong-Liverpool University staff and students.
The one-day workshop, organised by XJTLU's Department of Mathematical Sciences and the Research Institute of Quantitative Finance, covered topics as varied as quantitative finance, actuarial science, risk management, behaviour finance and economics.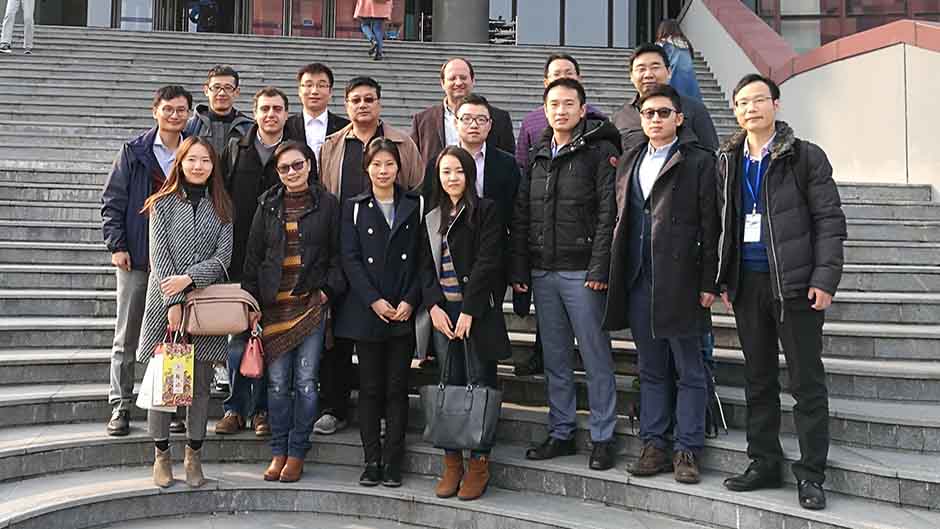 Respected academics from around the world gave presentations on their research, while it was hoped by workshop organisers that it would lead to joint research projects between XJTLU and external institutions.

Dr Athanasios Pantelous (pictured below), from the University of Liverpool in the UK, opened with a presentation on the performance – which some see as a debatable success - of technical trading rules, using evidence from the crude oil market. His findings explained that there was no persistent nature on rules performance contrary to the outstanding in-sample results, although he added that tiny profits could be achieved in some periods.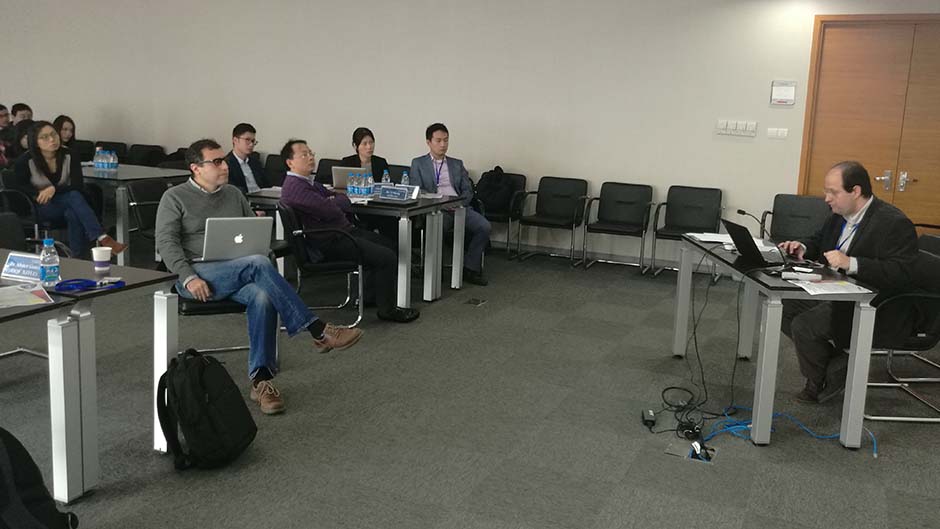 Dr Pantelous is a reader in the Department of Mathematical Sciences at University of Liverpool and is the founder of Liverpool's Institute for Financial and Actuarial Mathematics, which he led until 2015. Through his work with the Institute and Faculty of Actuaries in London, he provides accredited undergraduate and postgraduate training in actuarial and financial mathematics at local, national and international levels.

"This academic event was exciting and inspiring for me. To be able to have discussions with experts in the field was a great experience," said Yurun Yang, a PhD student in the Department of Mathematical Sciences at XJTLU.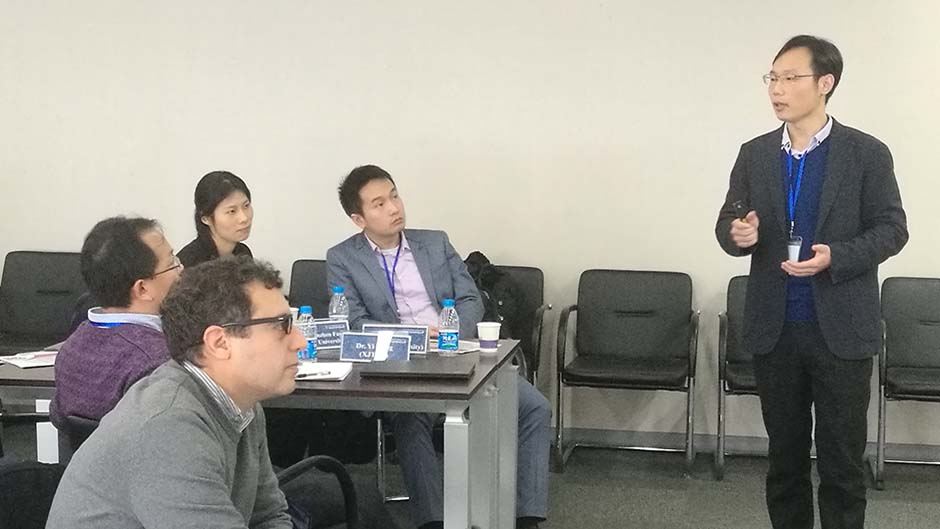 Dr Lin Yang, one of the organisers of the workshop, said: "The successful organisation of this workshop has given us the confidence to make this an annual event."

He added that the Department of Mathematical Science had already started discussions on the organisation of a second workshop to take place in the winter of 2017.
Guest speakers and their presentations included:
Dr Hong Li, Nankai University, 'Coherent forecasting of mortality rates: A spatial-temporal approach'
Dr Ahmet Goncu, XJTLU, 'Intra-day trading in Chinese commodity futures markets'
Dr Xianming Sun (pictured above), Zhongnan University of Economics and Law, 'Uncertainty quantification of derivative instruments'
Dr Yi Hong (pictured below), XJTLU, 'Variance swaps and asset allocation'
Dr Yuxin Xie, Southwestern University of Finance and Economics, 'Loss aversion and individualism around the world: empirical evidence'
Dr Lu Zong, XJTLU, 'Spatially aggregated temperature derivatives: agricultural risk management in China'
Dr Zhenzhen Fan, Nankai University, 'Equilibrium currency hedging under equity-currency contagion'
Professor Yang Yang, Nanjing Audit University, and Dr Jiajun Liu, XJTLU, 'Ruin with dependent insurance and financial risks in a discrete-time annuity-immediate risk model'.