The annual Graduate Poster Day at Xi'an Jiaotong-Liverpool University provides students with an opportunity to present their research to an audience from various academic backgrounds.
At this year's event, 31 PhD students and one masters student presented their projects in the form of posters, receiving valuable feedback on their work from senior academics, and support from fellow student researchers.
The event is intended to help encourage a friendly and supportive research environment at the University, and to facilitate the free exchange of ideas between academic departments.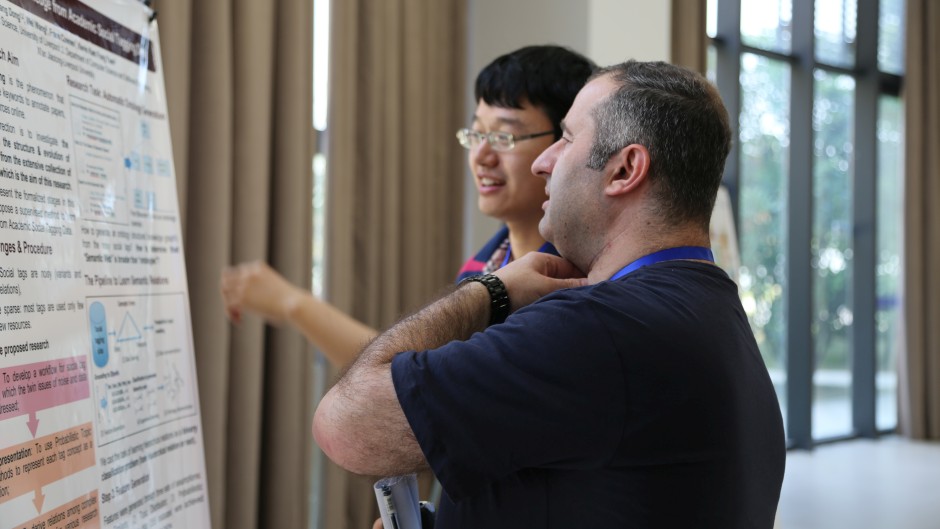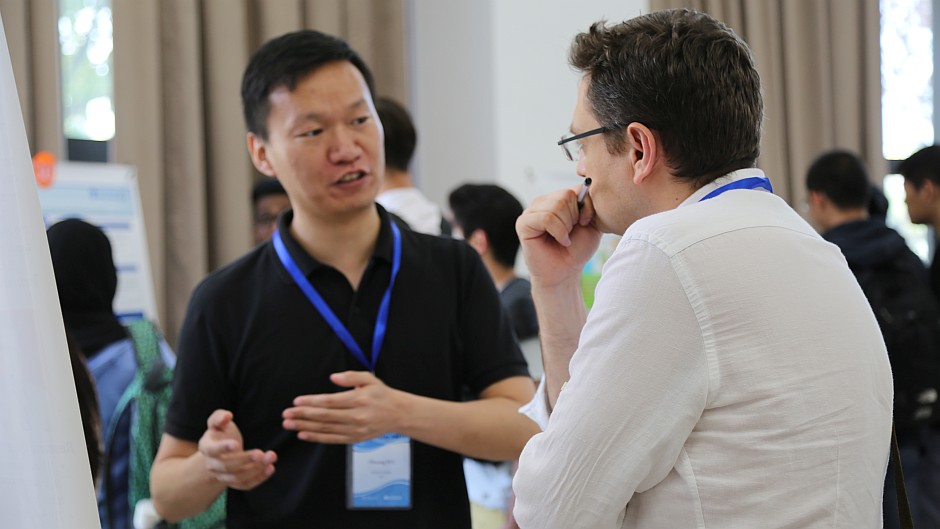 "One of the skills of being a researcher is to be able to present your work in different ways," said Professor André Brown, vice president of XJTLU.
"It's an important skill to be able to present your work in a condensed way so that laypeople can understand it - you should be able to give someone an overview of your research in about one minute. Equally, you should be able to stand up in front of an audience of people working in your subject area and talk for an hour.
"The trick is to stand back and see your work in a wider context," he continued, "which can be difficult to do when you are immersed in the minutiae of your own research."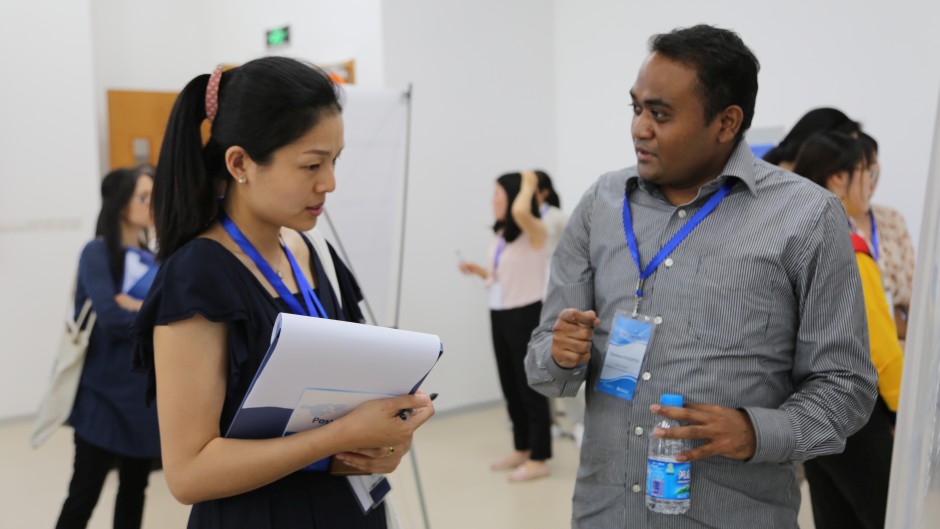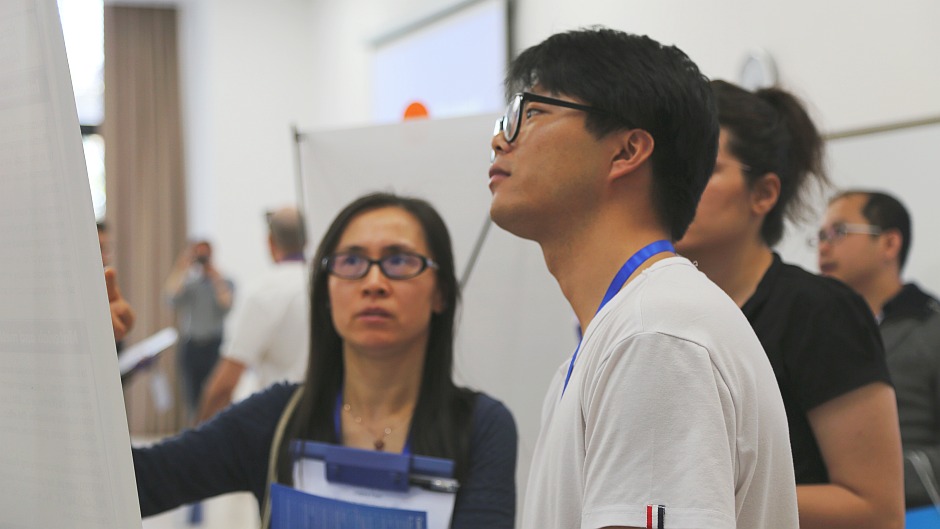 A team of 24 judges comprised of academics from different departments assessed the presentations and conferred to award first, second, and third prizes, and a prize for the best masters student presentation.

Judges assessed the presentations based on the quality of work presented, the clarity and effectiveness of the posters, and the presentation skills of the students. All attendees were also invited to place votes for an award for Most Popular Poster.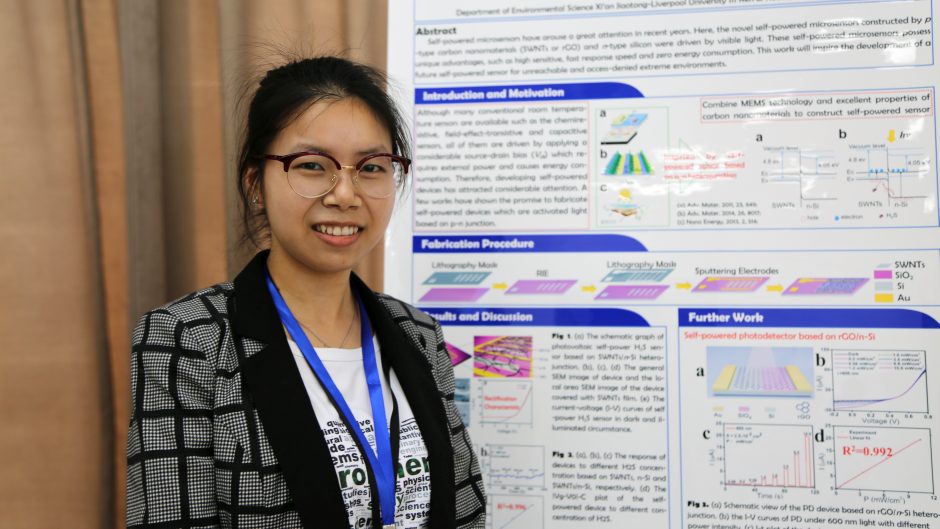 Lin Liu (pictured above), a PhD student in the Department of Environmental Science at XJTLU, presented her project 'Novel self-powered microsensors based on carbon nanomaterials'.
She discussed her work with fellow presenter Xingshuo Li, a PhD student from the Department of Electrical and Electronic Engineering (EEE), whose project, also related to photovoltaics, he produced a paper for that was recently published in a top journal.
"I received some useful feedback from academics who are in other departments," said Xingshuo. "What they are concerned with can be very different, so you can get different angles and perspectives on your work. If I'm going to present my work in this way in the future I now have some ideas for improvements."
Following a brief period of deliberation by the judges, awards were presented by Professor André Brown, and Professor Eng Gee Lim, dean for research and graduate studies at XJTLU, who said he was really impressed by the creativity and talents of the presenters.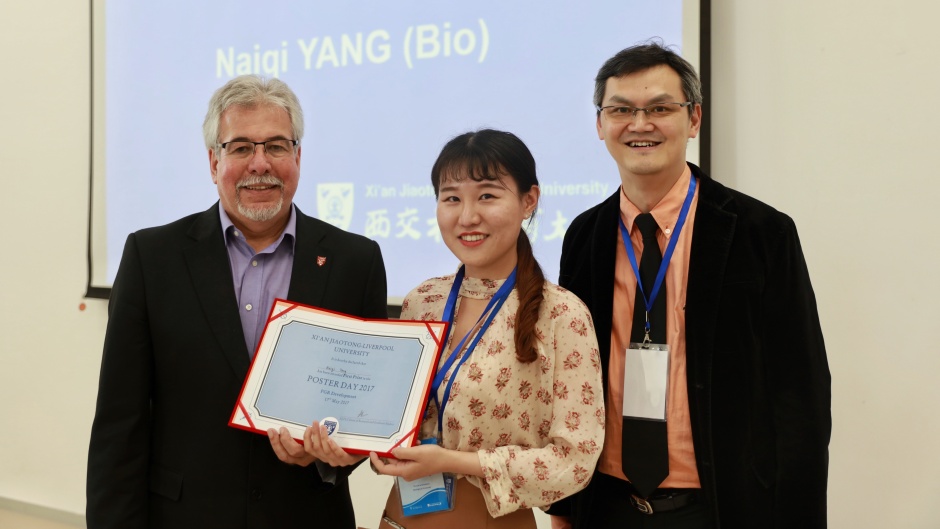 Naiqi Yang, a PhD student in the Department of Biological Sciences, won first prize for her project 'Regulation of IFN-signalling by immune adaptor in macrophages'.
"I'm very happy and excited. I totally didn't think I could win a prize, especially not the first prize," she said.
Other prize winners were Bing Han from EEE who received the second prize, Zhuang Ma from International Business School Suzhou at XJTLU and Yutao Cai from EEE who were joint winners of the third prize, and Sanmouga Marooden from the Department of Civil Engineering who received the award for Most Popular Poster.
The University also holds the annual SURF Poster Day in September, allowing undergraduate students to present research projects that are completed during the summer in collaboration with academic supervisors.