A delegation from the Liverpool city government visited Xi'an Jiaotong-Liverpool University to explore possibilities for building business and industry links with Suzhou.
Last weekend, Liverpool hosted the biggest ever delegations from Chinese state-owned enterprises that came to discuss academic partnerships, investment in Liverpool's ports, and investment in cultural enterprises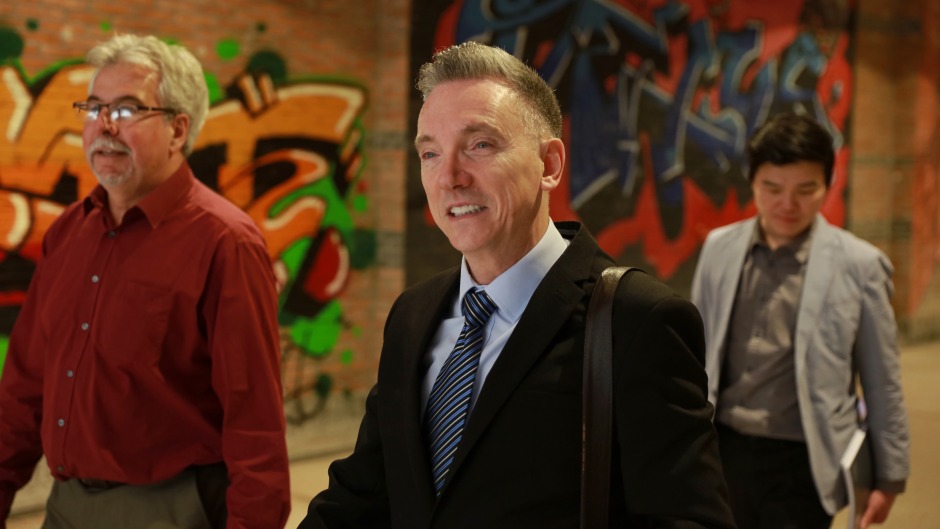 Vice Mayor of Liverpool Gary Millar (pictured above, centre), met with members of XJTLU's senior management team, deans, and academic directors to discuss how XJTLU can help to further strengthen cooperation between the two cities.
Professor Eng Gee Lim introduced the International Technology Transfer Centre at XJTLU, and explained its role in the commercialisation of new technologies developed at the University.
Dr Chee Seong Chin and Professor André Brown told the delegation about the investment by construction firm Innostrux into a new Research Centre for Advanced Fibre-Reinforced Concrete at XJTLU.
Roberto Dona from International Business School Suzhou commented on positive outcomes from 'Yi Tech', an event that sought to help strengthen the position of Italian technology companies in China, as an example of the initiatives XJTLU is taking to build links between academia and business.
Vice Mayor Millar commented that he was 'very impressed' with the 'world class facilities' at XJTLU, and encouraged deeper communication between the University and the City of Liverpool.
Vice Mayor Millar was accompanied by Ellen Cutler, investment director, and Mi Tang, head of China affairs for Liverpool Vision, the city's economic development company.
The delegation had also visited Shanghai the day before where Vice Mayor Millar spoke at the 2017 World Forum for Foreign Direct Investment, an event that will be hosted in Liverpool next year as part of the 2018 International Business Festival.
The next stop for the delegation is Tianjin in the northeast of China, where the City of Liverpool recently signed an investment deal for sensor technologies.