Dongqing Ma, a final year PhD student in the Department of Biological Sciences at Xi'an Jiaotong-Liverpool University has received a junior travel grant awarded by the International Headache Society (IHS) after a competitive panel review.
IHS is a premier professional organisation in the field of headache research working with others for advancing headache science, education, and management, and promoting headache awareness worldwide.
Dongqing received the grant of GBP 1,000 and was invited to attend the 18th Congress of IHS from 7th to 10th September 2017 in Vancouver, Canada, allowing her to present her recent novel research findings.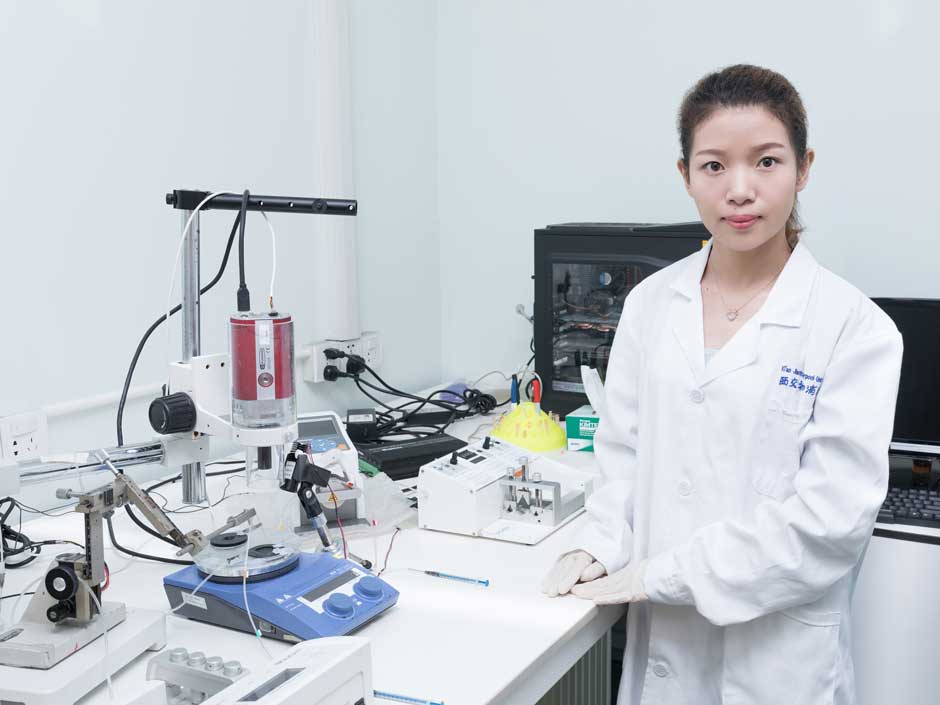 "I will present our recent work demonstrating that a key subtype of purinergic P2X protein in the cell membrane plays a critical role in the early stage of migraine," said Dongqing.
In Dongqing's application, she presented her recent work that identified the significant contribution of a cell membrane receptor subtype to the evolution of migraine headaches.
She indicated that the grant application is competitive. Administrative manager of IHS Carol Taylor said that Dongqing's application was one of the highest scoring and she was awarded with the highest amount of the junior travel grant.
"I am looking forward to exchanging ideas, gaining insights into the latest findings and exploring potential cooperation through attending the September congress," said Dongqing.
Dr Minyan Wang, Dongqing's primary supervisor, from the Department of Biological Sciences at XJTLU said: "I am so proud of Dongqing as she has done such a good job. The external award she received from this prestigious professional body reflects her PhD research finding is at the forefront of the pain research field. Her hard work has paid off."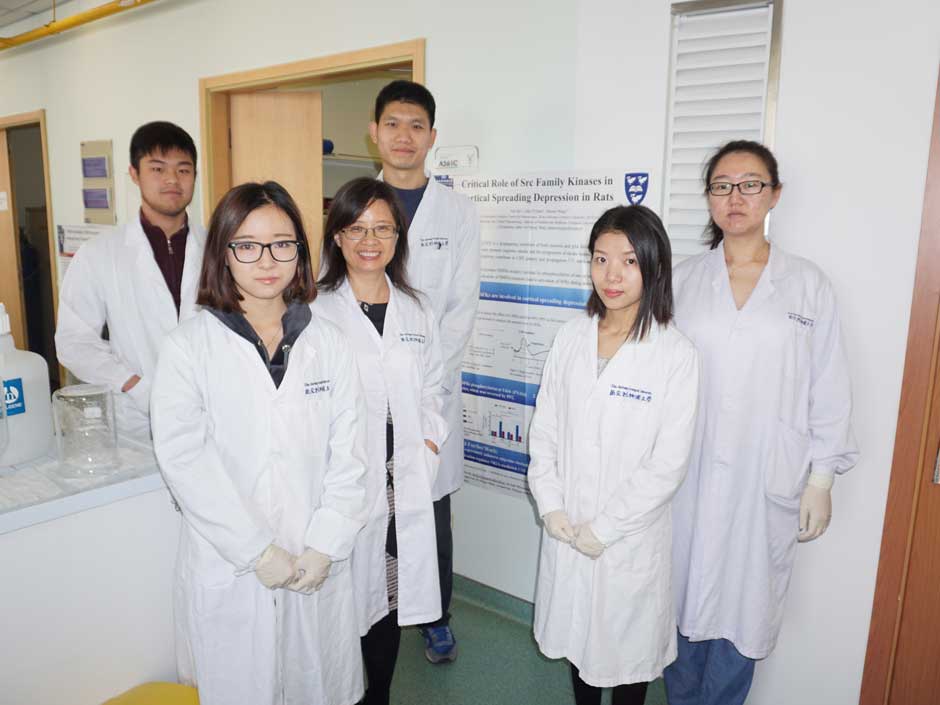 Under the supervision of Dr Wang, a paper entitled, 'Induction of calcitonin gene-related peptide expression in rats by cortical spreading depression', was published in the IHS edited journal, Cephalalgia, in 2016 with Dongqing as a co-author.
"As one of the first cohort of XJTLU undergraduates in the Department of Biological Sciences and more than three years' PhD training under the supervision of Dr Minyan Wang and Professor John Quinn, University of Liverpool, I have gained lots more, in particular, creative thinking and English language skills in this international education environment at XJTLU, in addition to the exciting data generated" said Dongqing.
"Under the continuous support, critical guidance and endless encouragement from my supervisors as well as the support from both XJTLU and UoL, I have overcome many difficulties and produced significant research outcomes."
Another PhD student in XJTLU's Department of Biological Sciences, Centre for Neuroscience, Fan Bu, received a similar junior travel grant last year.
(reporter: Guojuan Wang, editor: Danny Abbasi)