'Learning is a high quality lifestyle' was the theme of an international science festival which took place at Xi'an Jiaotong-Liverpool University attracting some 3,000 people to learn about science and technology education and experience the latest science and technology innovations.
The three-day STEM® International Festival event featured a series of activities, including project experiences and forums focused on science and technology education in practice, market capital, international communication, future education and the STEM education show. STEM stands for science, technology, engineering and mathematics aiming to inspire the teaching and learning of these disciplines.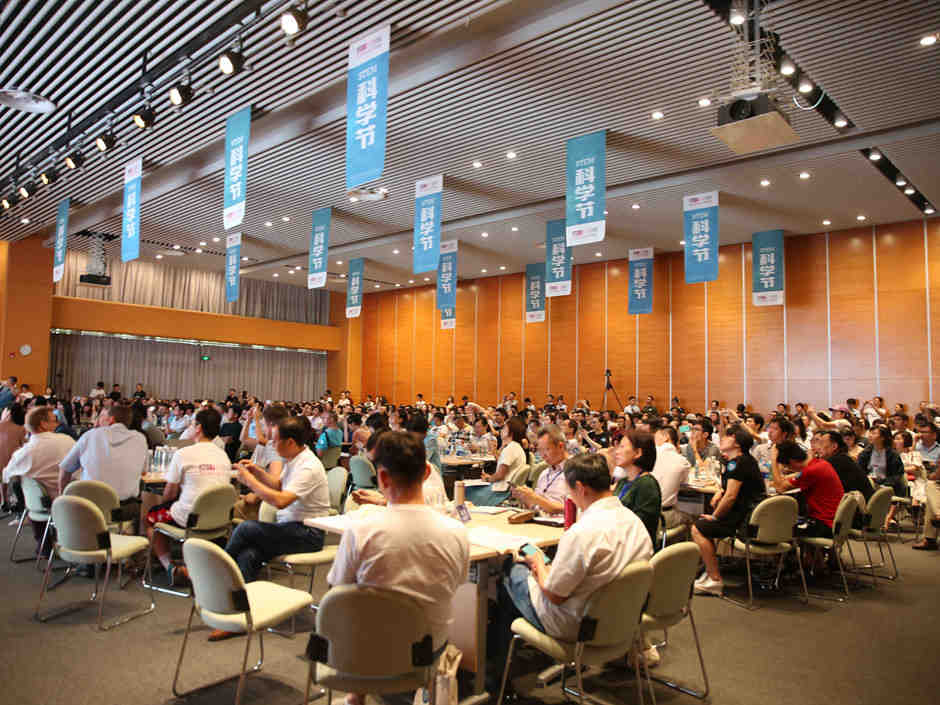 Yinuo Li, founder of ETUSchool and chief representative of Bill & Melinda Gates Foundation (Beijing) delivered a speech during the summit forum titled 'Reconstructing the school in an increasingly connected world'.
She highlighted problems existing in contemporary education based on her experience of running ETU School, including disconnection of modern education and social demand, excessive pressures that staff face, anxious students and parents and aggravation of educational unfairness.
"In the context of globalisation, education needs social innovation. We need to run schools which are really open and inclusive and we should focus on developing student creativity, teamwork, communication and critical thinking abilities," she said.
Other topics, such as thinking and vision about forward-looking education, scientific and technology innovation, future global demands and cultivation of talents, status quo exploration and practice research in localisation of STEM education were also discussed.
The principal forum on the first day focused on 'Awakening school leadership' and invited primary and middle school principals to discuss STEM and new curriculum reform, STEM-based school brand positioning and implementation of STEM in different regions and schools.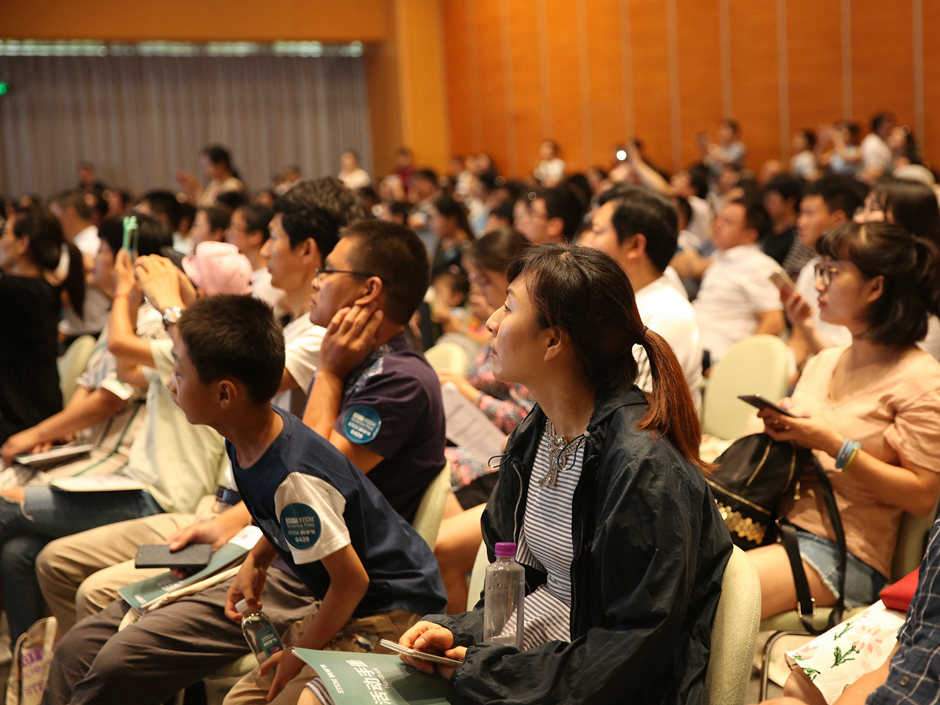 Tsinghua University Primary School Vice President Xuesong Fu indicated that current STEM education in primary and middle schools relies much on outsourcing teachers and social forces.
"This is far from enough. All the full-time staff should change our ways of thinking and develop a STEM-style thinking model," he commented.
Jinping Cheng, principal of Nantong Middle School of Jiangsu Province, mentioned that many middle schools are focused on training students to pass exams. Students can achieve high marks in exam based on this type of training, however, they do not perform well in university.
Based on this situation, principal Cheng believed that delivering STEM education with an emphasis on discipline integration and research capacity will meet the developing education needs of the future.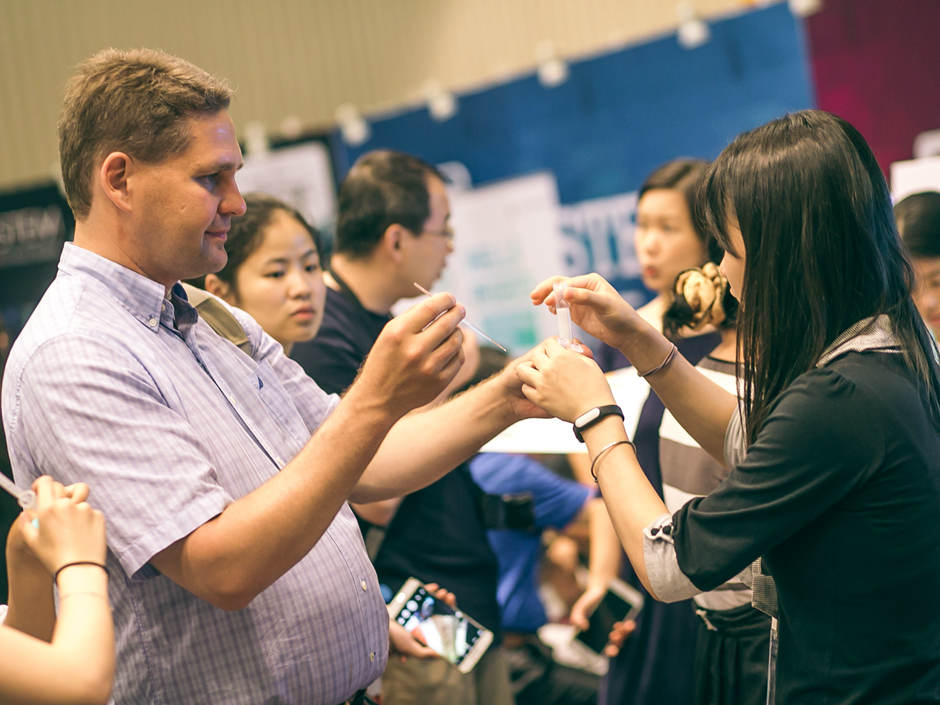 During the international STEM show, experts from Finland, Australia, UK, America and Germany demonstrated advanced practices of STEM Education from different countries. In addition, 27 science and technology products were presented giving visitors an array of interesting interactive activities and product experiences.
The 2017 International STEM Science Festival was co-organised by XJTLU, the Jiangsu provincial Youth Science and Technology Centre and the Basic Education Division of Jiangsu provincial Department of Education.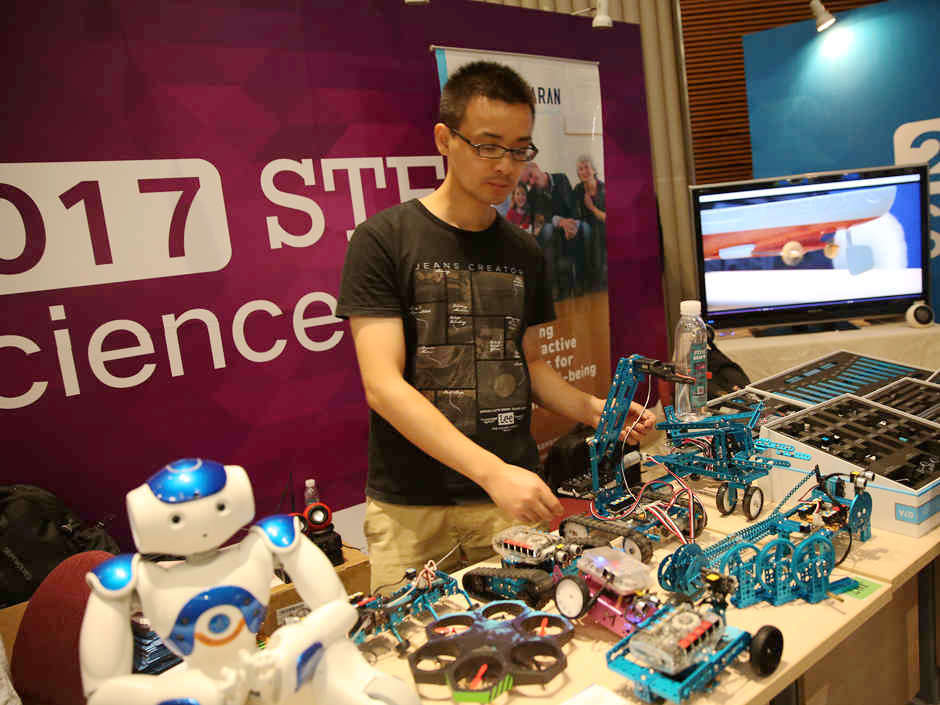 STEM education focuses on practical experience and equips young people with the knowledge and skills to solve tough problems, gather and evaluate evidence and make sense of information.
(translator: Guojuan Wang, Mingming Xiao, editor: Jacqueline Bánki)