Travelling, watching TV series, and meeting family and friends are the usual ways students spend their time during the summer vacation, but some may want to look for other options.
A group of domestic and international students have chosen to use their summer vacation time productively, spending it in the lab of the Department of Biological Sciences at Xi'an Jiaotong-Liverpool University.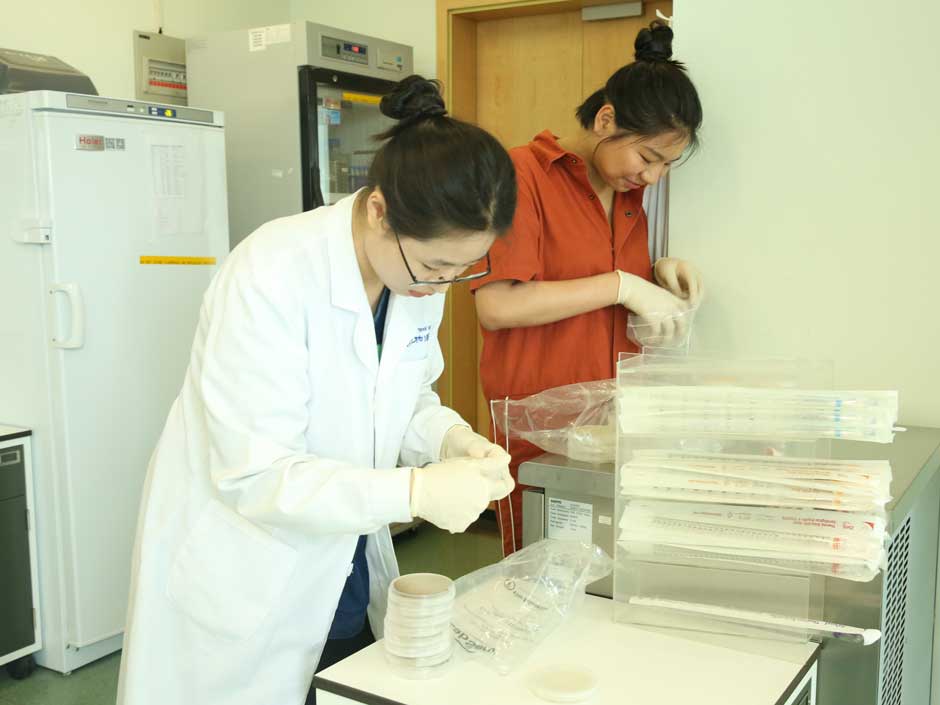 Haoran Shi (pictured below), who graduated from the BSc Biological Sciences programme at XJTLU this July, is conducting a research project on antibiotics detection under the supervision of Dr Boris Tefsen.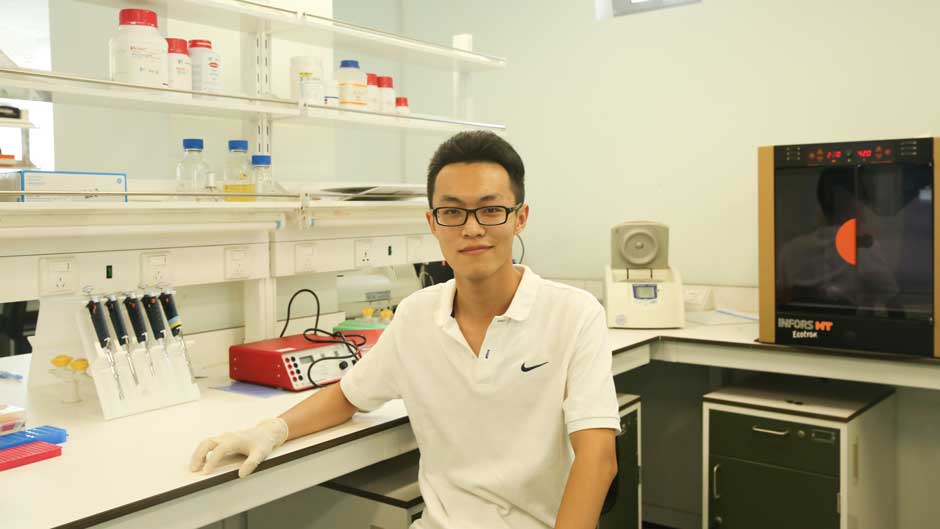 The project is part of Haoran's planned gap year that he has embarked upon having graduated: "The current pace of life is too fast and I want to have one year to fully consider for my future," said Haoran. "I think it's more meaningful to do research rather than just play and travelling during the summer vacation."
Aliʒée Degot and Laura Lavenu (pictured below left and right) from the University of Rouen, France, came to XJTLU through a summer internship programme and they are doing research on mycobacteria antibiotic resistance.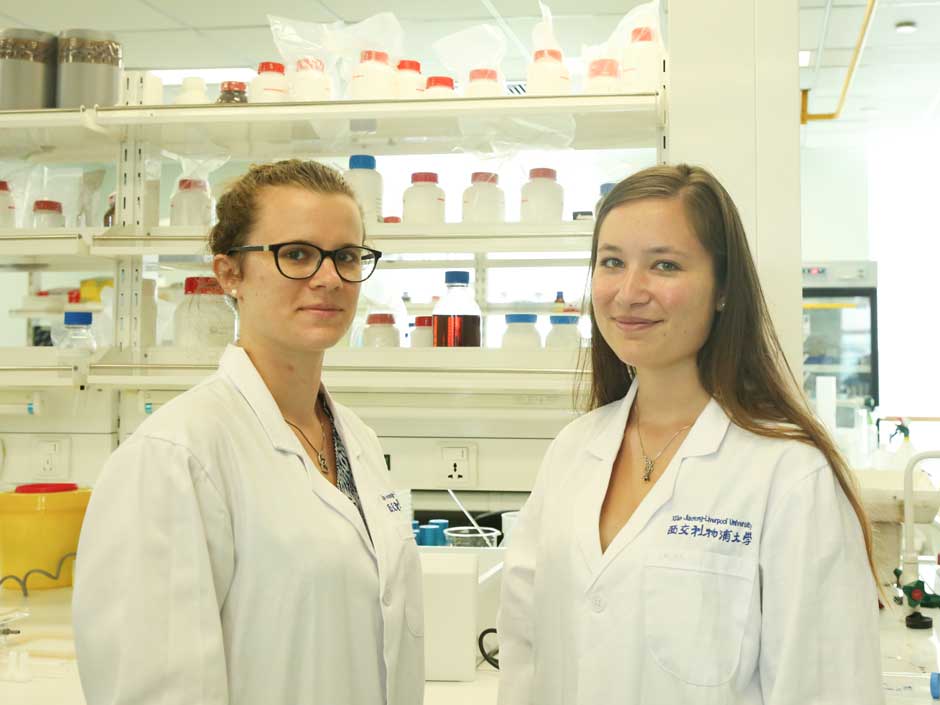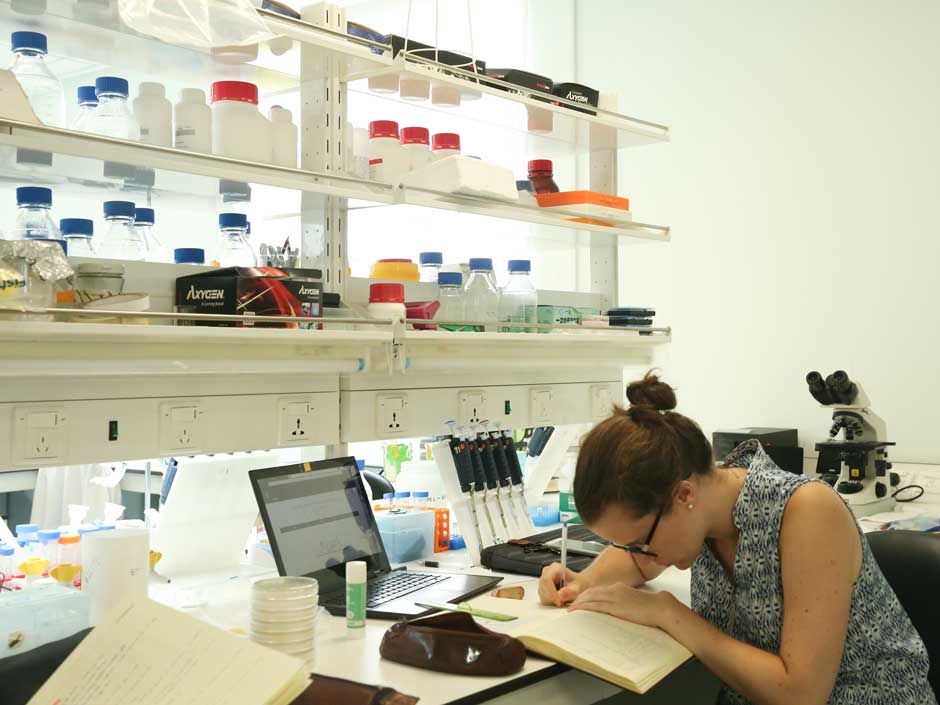 Laura said: "XJTLU is really different, it has a good international environment and we don't face any communication challenges here."
Fatu Jabbie (pictured below), who graduated from the University of Liverpool this summer, also participated in the same summer internship programme as Aliʒée Degot and Laura Lavenu. "I hope to develop my lab and research skills, and acquire useful working experience here at XJTLU," said Fatu.
"The working atmosphere here at XJTLU is relaxed," she said, "and the people here are really nice, helpful, and approachable.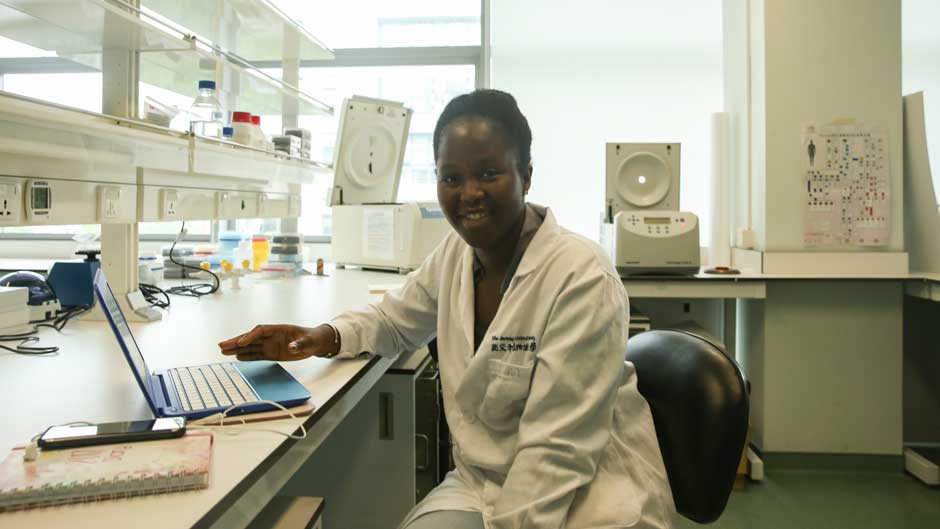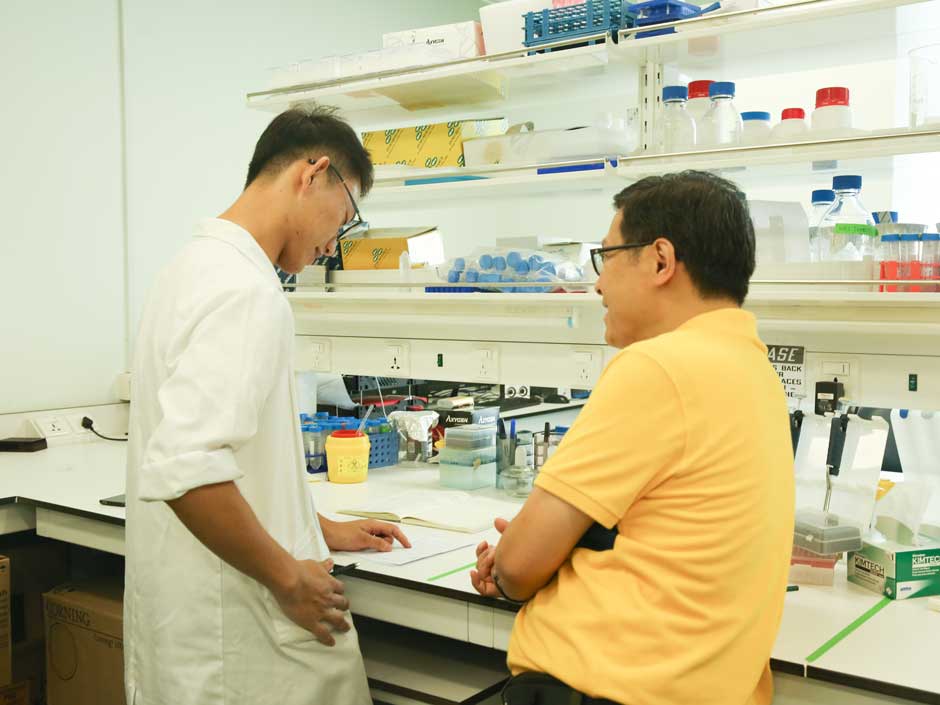 (reporter: Guojuan Wang, editor: Danny Abbasi, photos by Xiaoxi Zhao)