New international students were welcomed at a reception on the South Campus of Xi'an Jiaotong-Liverpool University, with speeches by members of the University's Senior Management Team and opportunities for new students to meet and interact.
There are 420 new international students from 45 countries enrolling at XJTLU this year compared with 301 last year, and many of them attended the welcoming reception event as part of this week's induction activities that included campus tours and information sessions.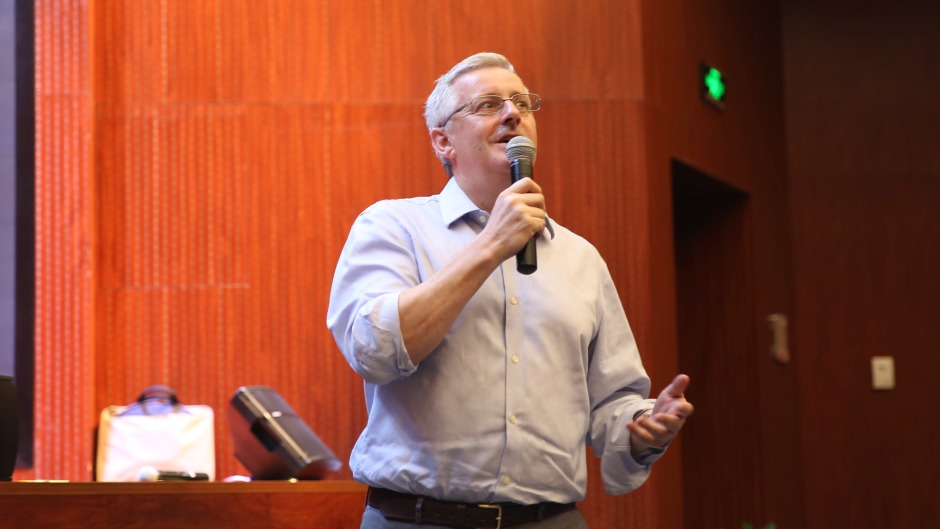 Professor Barry Godfrey (pictured above), vice president for academic affairs at XJTLU and pro-vice chancellor at its partner institution the University of Liverpool, UK, offered some welcoming remarks:
"I want to warmly and sincerely welcome you to this University," said Professor Godfrey. "You're each very special to us, and we feel very privileged that you've chosen to come here.
"I hope that you'll take advantage of everything that Suzhou has to offer, and all of the international experts who are here to guide you through your studies," he said.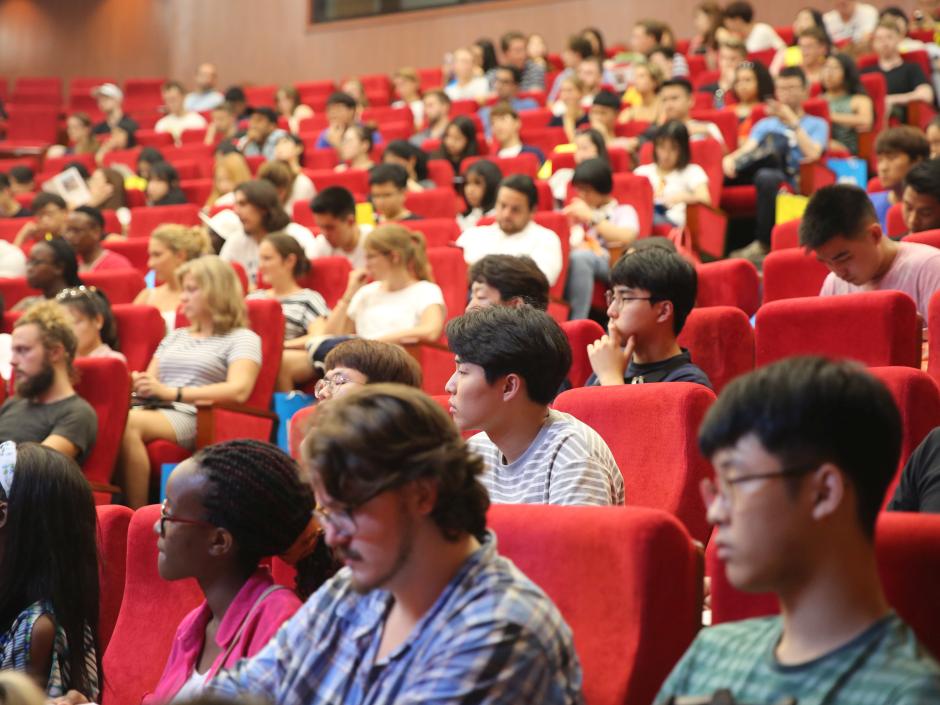 The welcome speeches continued with Professor Youmin Xi, executive president of XJTLU, who recommended that students take advantage of the University's unique blend of Eastern and Western attributes, and with Stuart Perrin, dean for international affairs, who told students "my door is always open", and suggested that they get a good grasp of practical everyday Chinese.
Following the welcome speeches there was an afternoon tea session where new international students met each other and some of the academic staff who will be guiding them in their studies over the coming months.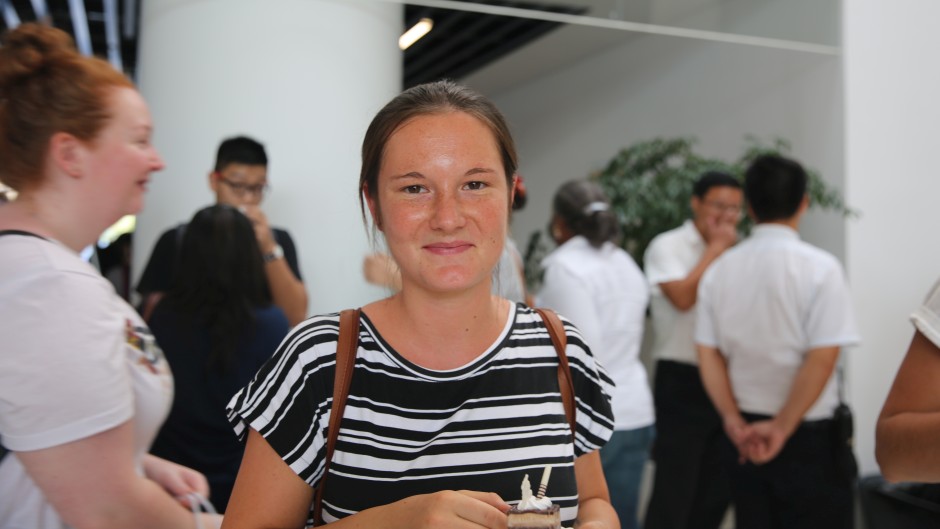 Sandra Kill (pictured above) from Luxembourg is a visiting student from the University of Bayreuth, Germany, and will be studying economics and Chinese language. She also sees her time at XJTLU as a chance to improve her English:
"Bayreuth has many partner universities in China but I chose this one because of its cooperation with the University of Liverpool in the UK. I think the standard of English here will be very good," she said.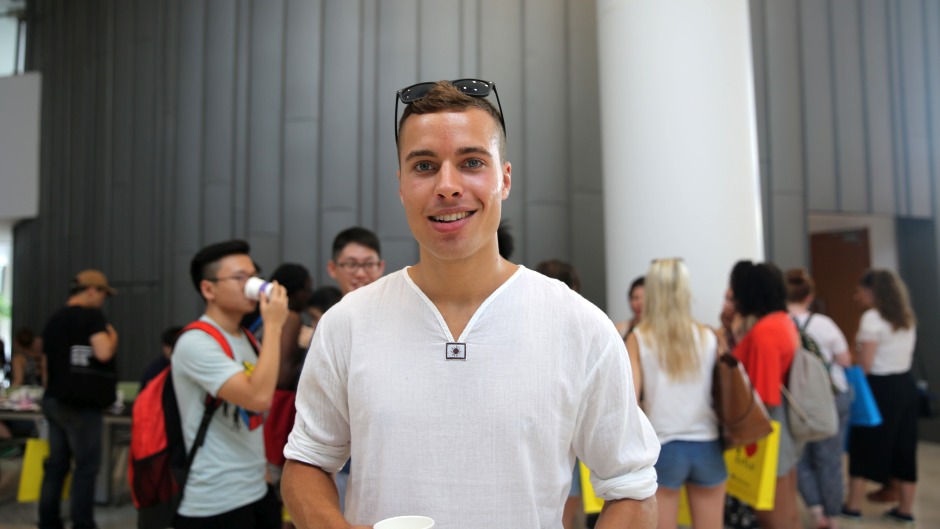 Filip Krzyzanowski (pictured above) from Poland will be taking modules with the Department of China Studies this academic year. He has been studying at the University of Liverpool, UK, and he commented on the ethnic diversity of staff and students there and at XJTLU:
"You can meet so many people from all over the world, which is very important for me as I love being surrounded by other cultures and getting to know them," said Filip.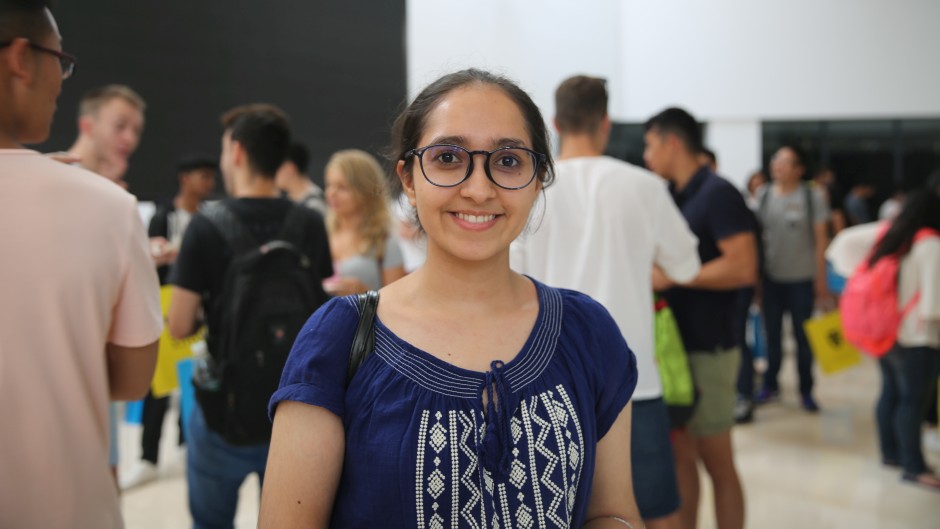 Yashpreet Kaur Singh (pictured above) from India is starting the MSc Business Analytics programme:
"I have a bachelor degree in international trade, but wanted to learn something more specific and detail-oriented," she said. "In my previous job I was dealing with a lot of databases, and I think if I improve my skills in that area I can really improve my job prospects."
Regarding why she chose XJTLU, Yashpreet said: "It's a good study environment here. It's quiet and peaceful."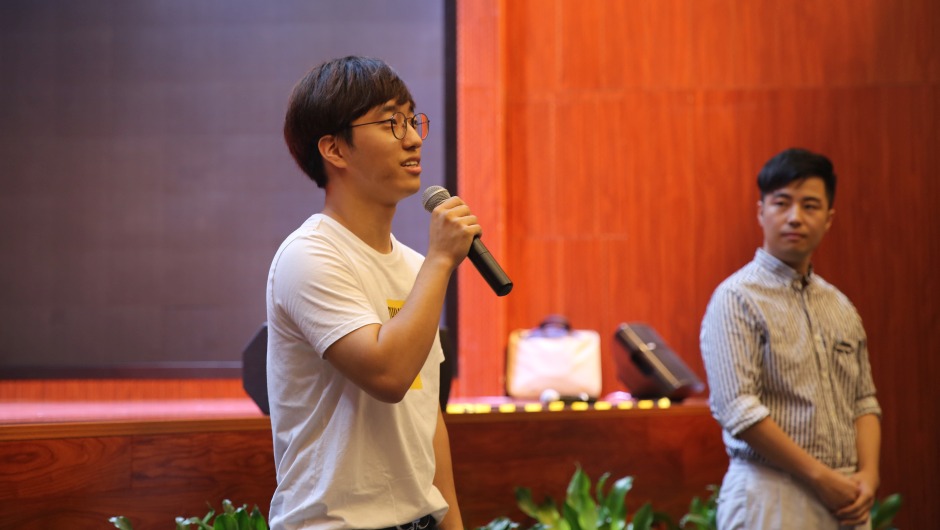 Another speaker who greeted new international students at the welcome reception was Edgar Kim from South Korea, a Year Three student on the BSc Economics and Finance programme. Edgar is president of the International Language Cultural Association (ILCA) and vice president of the Student Union.
"The ILCA is a student society that acts as a bridge between international and Chinese students at XJTLU," said Edgar (pictured above).
"We offer advice about learning other languages, help students to find language partners, and bolster language communities and exchange between them. We also work with other student societies to help them to conduct their meetings in English and include more international students," he said.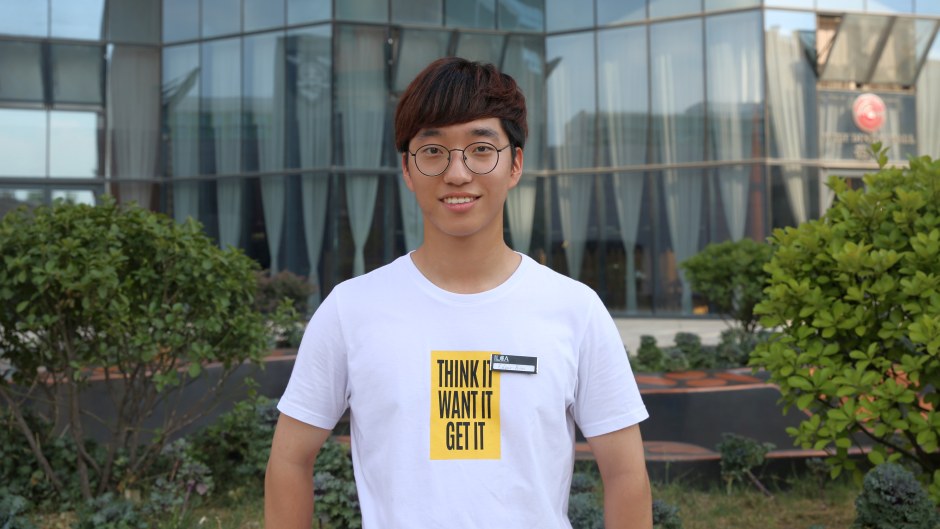 Kirsty Mattinson, director of XJTLU Global that organises international student recruitment and support, offered her comments on the continuing growth of international student numbers at the University:
"I am pleased to see more and more international students choosing to pursue their study with us at XJTLU," said Kirsty. "We now have students from all around the world, and have welcomed our first students from countries as diverse as Burkina Faso, Jamaica, and Serbia."
"Furthermore," she added, "students are studying a wide range of majors which brings new perspectives to the whole community of staff and students at XJTLU."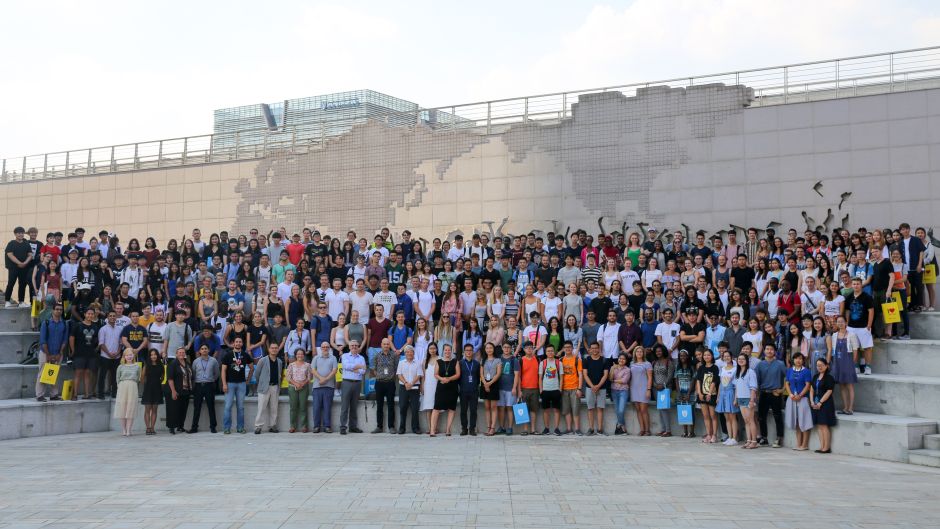 reporter: Danny Abbasi; editor: Jacqueline Bánki; photos by Xiaoxi Zhao