An international student who is currently learning Chinese in Xi'an Jiaotong-Liverpool University has attracted outside attention for his musical talent and creation.
With his musical talent and enthusiasm for Chinese culture, Shaun Gibson from the UK created a new style of music which combined Chinese melody and translated English lyrics.
Shaun's music implies the spirit of entertainment, which is not only popular around Chinese and foreign social media, but also contributes to the communication between Chinese and British culture.
"A Chinese friend I met in Liverpool brought me to Suzhou"
Shaun was born in a small town in the UK called Northwich. He performed on stage when he was three, started to learn to play the piano when he was nine and wrote his first own song when he was 14.
"I lived in a small town," Shaun said. "I wanted to learn more." Embracing his eagerness for professional music knowledge, he studied music at the University of Liverpool for five years and graduated with a bachelor's degree in Music and Popular Music, and a master's degree in Music Industry Studies.
Shaun made many Chinese friends, most of whom were from XJTLU, while he studied at the University of Liverpool. It was due to the help of those friends, that Shaun started to understand Chinese culture and Chinese music and at the same time, he became interested in Suzhou.
"When I learned that all my Chinese friends are from XJTLU, I made up my mind to come to Suzhou and to XJTLU, not only to learn more Chinese songs but also Chinese culture," revealed Shaun.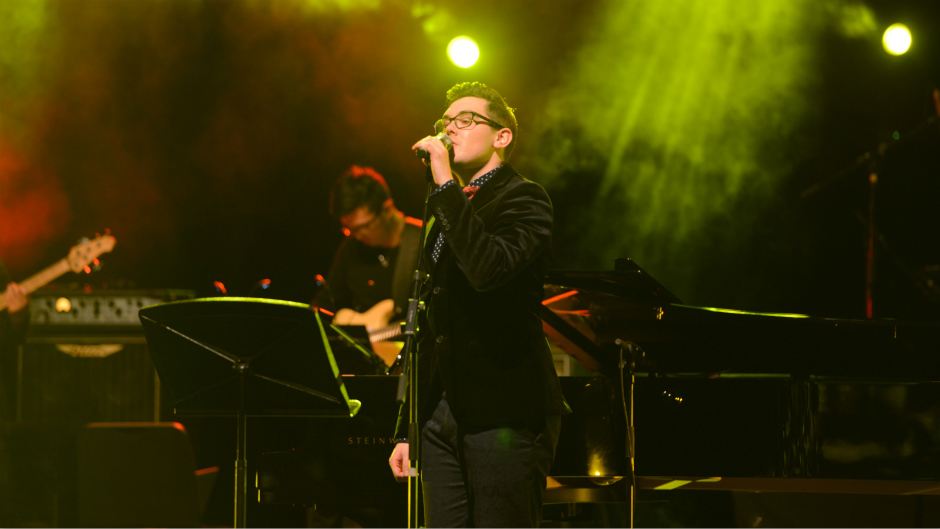 "Chinese culture and music are extremely attractive to me"
Shaun actually heard a famous Chinese song, Little Apple (Xiao Pingguo), by chance when he was traveling in China and he decided to write English lyrics for this Chinese pop song. With the help of his Chinese friend Ping Wei, the video they filmed later became popular on the internet.
Ping Wei, who graduated from BEng Architecture programme of XJTLU in 2010, likes filming videos in his spare time. He took part in XJTLU's '2+2' programme to study at the University of Liverpool for the latter two years and became roommates and good friends with Shaun during that time.
In the video that Ping helped film, Shaun dressed up as the monk Xuanzang singing and dancing the English version of Little Apple which made this video famous. Xuanzang is a Chinese Buddhist monk, scholar, traveller and translator who described the interaction between Chinese Buddhism and Indian Buddhism in the early Tang dynasty.
Since then, Shaun has made English covers for a number of Chinese songs and his love for Chinese culture has increased even more.
With interests in Chinese music and culture, Shaun came to China and decided to continue his study in Chinese after he finished a summer Chinese course at XJTLU.
"Since the atmosphere and environment in XJTLU are similar to that at the University of Liverpool, I don't feel strange here," he said. "If I want to produce better adapted music of Chinese songs, I have to understand the meaning of the lyrics in the first place so I really need to learn Chinese."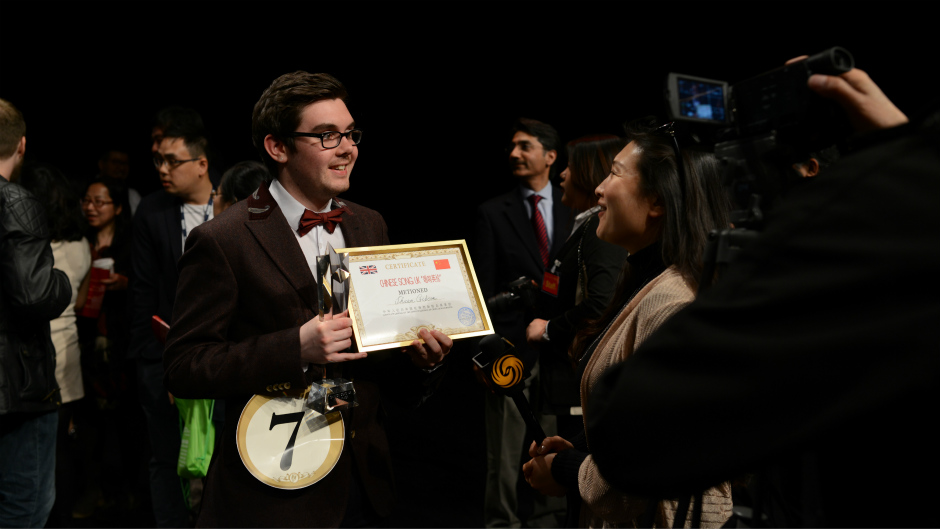 "I want to produce more music that combines Chinese and western elements"
Shaun has been studying Chinese at XJTLU for four months. Since he already has a good foundation, his enunciation and pronunciation are both at a good standard.
Regarding his plans, he said that the most important thing is learning Chinese. "I want to learn more Chinese songs and more about Chinese culture, and all my tutors and classmates at XJTLU have helped me a lot," he added.
He also showed his desire of becoming a diversified musician who can combine Chinese and western culture into music, saying: "I hope Chinese popular music can reach more people in the world and I also want to produce more songs that integrate elements from Chinese and western music."
Shaun wants to spend more time in China for new inspirations and knowledge. "Chinese culture is so deep that I still have a lot more to understand," he continued.
He also provided some suggestions about English learning for Chinese students: "What you share with others are all brilliant experiences and it's fine to make mistakes. So don't be afraid of speaking English. You can improve your oral English and at the same time become friends with expats. "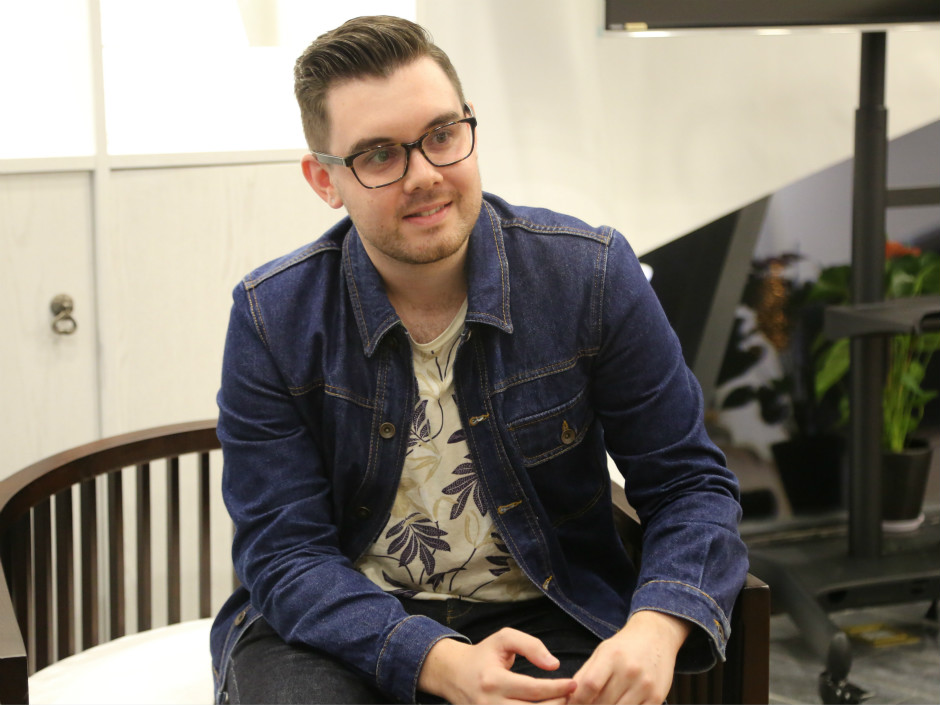 By Shuqi Li, translation by Qiuchen Hu, edited by Guojuan Wang and Jacqueline Bánki