When selecting PhD students from mainland China, Dr Wilson Lu, associate dean of the Faculty of Architecture at Hong Kong University, usually selects students from prestigious universities on the 985 project with priority given to master graduates.
However, Zhikang Bao, who graduated from the BEng Civil Engineering programme at XJTLU in 2017, has surpassed these requirements and been accepted by Hong Kong University straight from bachelors to being a doctorate student with full scholarship.
"Zhikang has worked hard for this achievement and his success demonstrates the effectiveness of our research-led teaching philosophy," said Professor Chee Seong Chin, academic advisor of Zhikang Bao as well as dean of Learning and Teaching at XJTLU.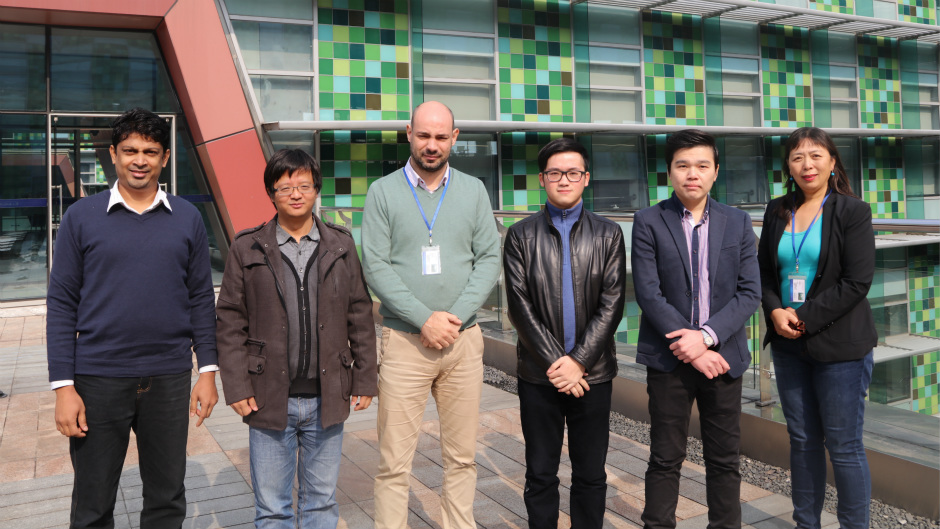 (From left to right: Dr Ominda Nanayakkara and Dr Gong Guobin, Dr Konstantinos Papadikis, Zhikang Bao, Professor Chee Seong Chin and Dr Hao Jianli)
According to Dr Konstantinos Papadikis, head of the Department of Civil Engineering, Zhikang graduated as a top student of the department and his dissertation paper has received the highest score in the history of the department.
"We hope our graduates will grow into versatile talents who are able to adapt to various fields of civil engineering and cope with all future challenges. Zhikang, with his achievements, is a perfect role model for this goal," commented Dr Papadikis.
In 2017, the QS World University Rankings for Built Environment majors, the Faculty of Architecture at HKU ranked among the world's top ten. Zhikang has been accepted by the Faculty as a straight-to-doctorate student and been awarded a monthly full scholarship of about RMB 14,000.
Dr Wilson Lu (pictured below left) is a globally renowned and influential scholar in the arena of architecture and engineering, with hundreds of papers published in prestigious academic journals.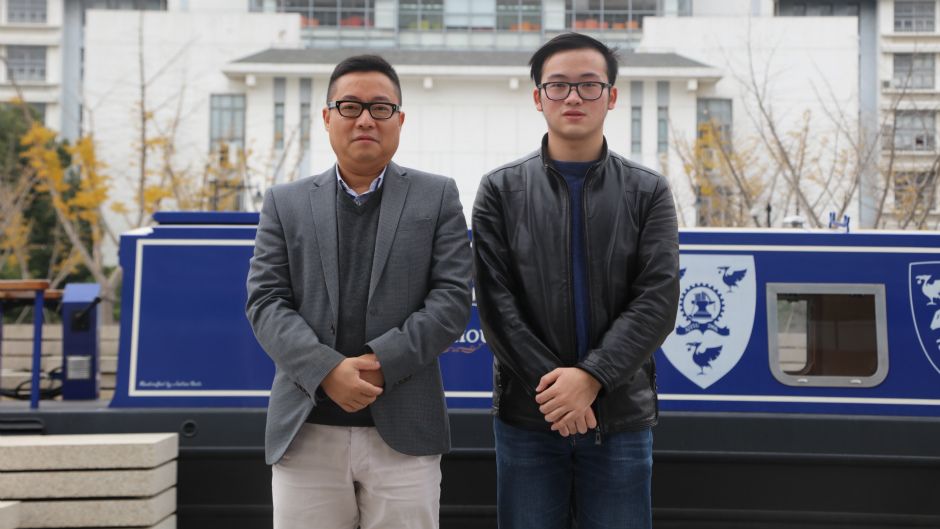 On his recent visit to XJTLU, Dr Lu said: "Zhikang studied civil engineering for his undergraduate degree and, at the same time, he has completed in-depth study on construction management and architecture techniques which fits well with the research orientation of our faculty.
"We can tell that Zhikang has put much effort in to his studies and that the Department of Civil Engineering at XJTLU is devoted to curriculum development and student education," he added.
While in second year, Zhikang completed a research project as part of the Summer Undergraduate Research Fund (SURF) under the instruction of Dr Ominda Nanayakkara.
"During the research project, Zhikang improved his communication skills and research techniques which laid down a solid foundation for his graduate project," commented Dr Nanayakkara.
During the summer holidays of his third year, Zhikang was offered the opportunity to work as an intern at Arup, the largest engineering consultant company in the world. He gained a lot from the two-month internship and found that his real interests lay in academic research.
Dr Guobin Gong, who has taught Zhikang, is a respected staff and trusted friend to whom Zhikang would often resort to if needed advice.
Dr Gong generously shared his experience with Zhikang, and told him: "If you decide to focus on research, then you don't need to spend too much time and energy on industry." He encouraged Zhikang to firmly follow his goals.
During the last year that Zhikang studied at XJTLU, he devoted himself wholeheartedly to his final year project.
"Unlike other regular projects of which advisors can often predict the research results, Zhikang's was like a small PhD project on which advisors could only provide him with directions. Therefore, he has faced considerable pressure and challenges," said Professor Chee Seong Chin.
Up to this day, Dr Jianli Hao still remembers New Year's Eve last year. On the late night when entire engineering building was empty, she found that there was still one student left working in the lab. Although Zhikang lived in Suzhou, he decided to stay in the lab, working while greeting the new year.
This encounter drew Dr Hao's attention to this student. Later, in her scientific research programme for the Research Development Fund (RDF), Zhikang (pictured below) became her research assistant.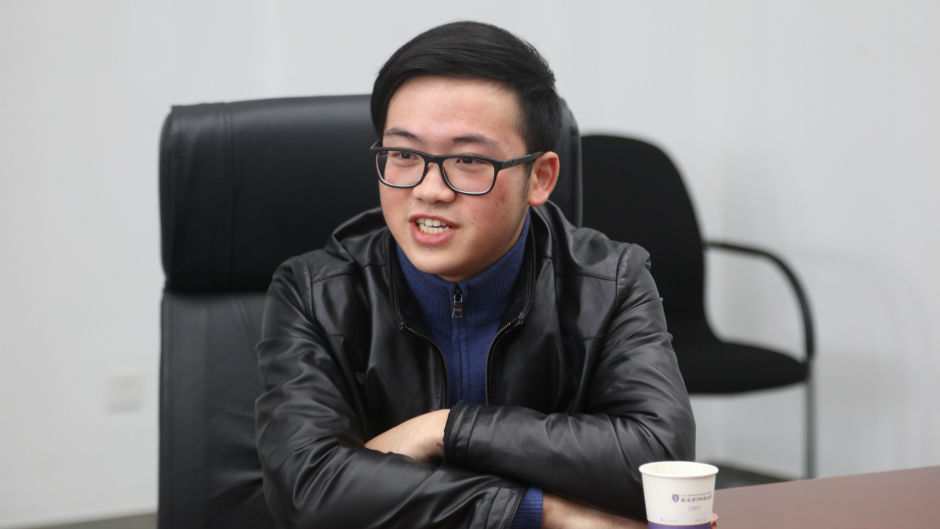 Dr Papadikis also appreciates Zhikang's diligence and attitude, saying: "During four years of undergraduate study, Zhikang has shown sufficient research spirits in all aspects of his major and research is exactly the foundation of Civil Engineering."
During his study at Hong Kong University, Bao Zhikang will study leading edge topics such as: Big Data, Building Information Modelling and Sustainable Smart Construction.
Dr Lu, Zhikang's PhD supervisor, said that Zhikang is the first student from XJTLU to have been accepted on full scholarship by the Faculty of Architecture at HKU.
He hopes that Zhikang will be the bridge that connects Hong Kong University and XJTLU, and that there will be more connection and cooperation between the two universities in scientific research and teaching.
By Luyun Shi and Qiuchen Hu, photos by Liping Tian and Weiqian Zhang
Translation by Yiling Yu, edited by Guojuan Wang and Jacqueline Bánki